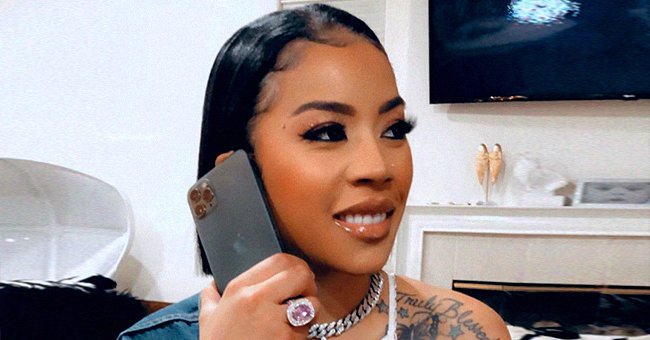 Instagram/keyshiacole
Keyshia Cole Gives a Close-up Look at Her Intricate Arm Tattoo in a Photo — See Her Cool Ink

Singer and reality star Keyshia Cole took to Instagram to flaunt her unique jewelry which she designed for herself while treating her fans to a close-up view of her intricate arm tattoo.
It's no secret that R'n'B songstress Keyshia Cole is both talented and beautiful but in her latest post, the "Heaven Sent" hitmaker showed off less of her face, allowing fans to appreciate her unique arm tattoo.
Cole covered her mouth with perfectly manicured red nails as she showed off a unique connected ring and chain that she revealed to be her own creation.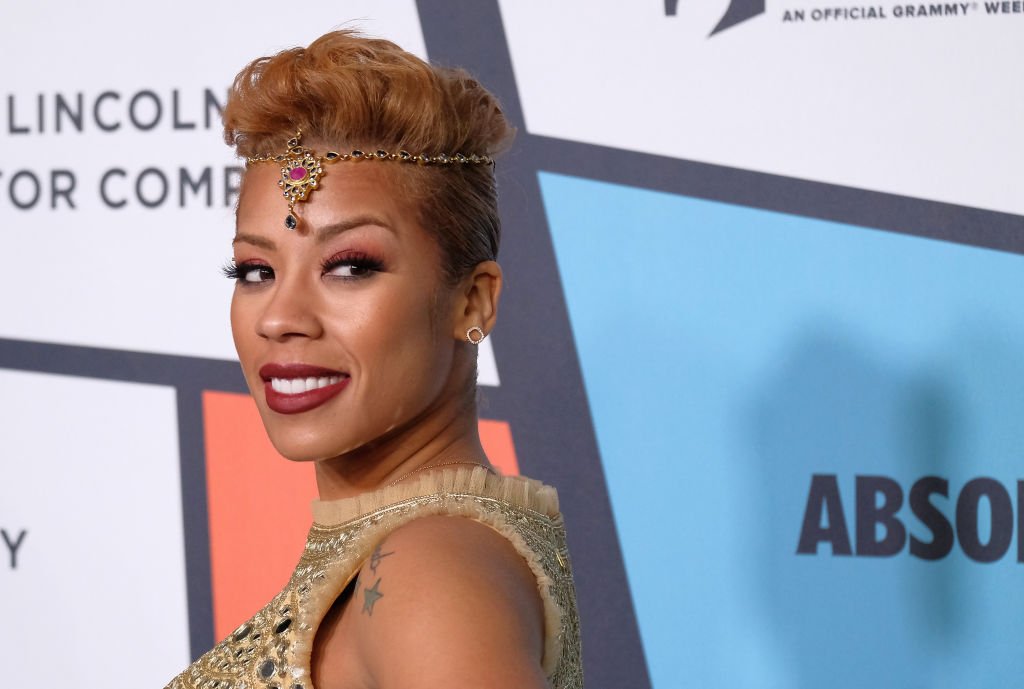 Keyshia Cole at the 8th Annual Essence Black Women In Music Event on February 9, 2017 in Los Angeles, California.| Source: Getty Images
In the dimly lit photo, Cole looked right at the camera with only her eyes, radiant skin, and blonde ombre tresses showing. Featured in her pic were her sparkling hoop earrings, necklace, and a thick chain on her wrist.
Her arm, which was front and center, was heavily tattooed with different designs, including a rose, some initials, and two red hearts. Cole captioned the post:
"My bracelet back! I designed it. Ring, chain bracelet thingy ?? Double tap if [you] like."
In her caption, Cole also alluded to her eighth music album and referenced her latest record, "I Don't Wanna Be In Love," which she officially released in early February.
Before the official release of the single, the "Love" songstress gave fans a teaser of the song during her appearance on the popular online music battle show, "Verzuz."
COLE "VERZUZ" DOUGLAS
Cole faced fellow singer Ashanti Douglas in the January "Verzuz" battle. The show garnered a record-breaking 11 million viewers as fans tuned in to hear their favorite hits and witness the banter between the famous divas.
The singers showcased their musical range through the years with chart-topping hits like Douglas' "Always On Time" and Cole's "I Should Have Cheated."
COLE IS A MOM OF TWO
While Cole continues her career in music, her most important role is being a mom to her two kids, Daniel Gibson Jr. and Tobias Khale, who she welcomed on August 1, 2019.
The "Love & Hip Hop" star shares baby Tobias with her ex-boyfriend Niko Khale, a budding singer, while the father of her first son is her fellow reality star and former NBA player, Daniel "Boobie" Gibson.
COLE AND GIBSON'S STORY
Cole and Gibson wed back in 2011 but the union was short-lived, and the pair separated in 2014. The "Trust and Believe" singer officially filed for divorce in 2017.
Their divorce was settled amicably in 2020, with neither party receiving spousal and child support. Interestingly, the pair also included a reconciliation clause that governs the terms of their agreement should they ever rekindle their love.
Please fill in your e-mail so we can share with you our top stories!