Debbie Harry's Personal Life — She Had Relationships with Women When She Was Younger
Debbie Harry is always open to discussing her personal life and experiences, including past relationships and romantic flings with other women in her youth.
Since her foray into the entertainment industry, legendary singer and songwriter Debbie Harry has endured some note-worthy relationships with men.
Therefore, the admission of her bisexual status in 2014 came as a shock to most, given her previous dating records and escapades as a Hollywood A-lister.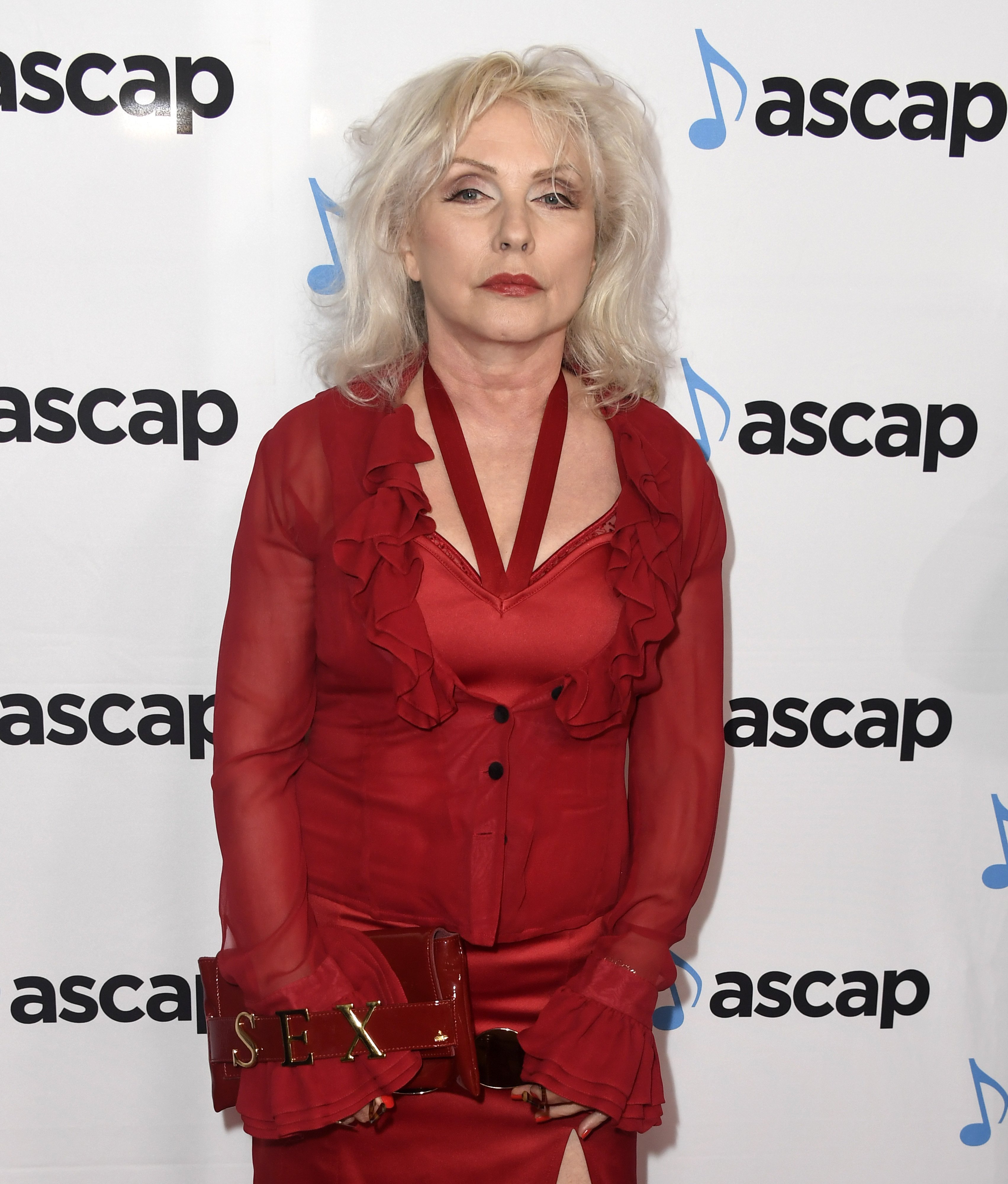 Now 75, the icon has no short supply of juicy details to disclose about her personal life, relationships, and encounters, most of which she shared in her 2019 memoir, "Face it."
DEBBIE HARRY'S LIFE
Born Angela Trimble in July 1945, Debbie Harry was adopted by Richard and Catherine Harry at three-months-old. She grew up in Hawthorne.
Harry recognized the couple as her real parents, and only learned of her adoption at four. Upon adopting her, the singer's parents renamed her Deborah Ann Harry.
Happy birthday Debbie Harry of @BlondieOfficial#joestrummer #theclash #debbieharry pic.twitter.com/dgyxEYtGB5

— JoeStrummer (@JoeStrummer) July 1, 2020
Harry graduated from Hawthorne High School in 1963, before proceeding to Centenary College, Hackettstown, in New Jersey to obtain an Associate of Arts degree. After college, the star moved to New York in the late 60s in search of greener pastures.
While in NYC, Harry landed a job as a secretary at BBC and later worked as a waitress at Max's Kansas City. Her working history also includes jobs as a playboy bunny and a go-go dancer in a discotheque before her music career geared up.
Harry revealed she was willing to find love, even if it meant kicking off relationships with the married ones.
The icon never married and admitted in a 2014 interview that she always felt she would be bad at it. Neither does she have kids. However, now, Debbie Harry resides in her Monmouth County home in New Jersey with her four dogs.
Happy birthday Debbie Harry! Her she is in a delightful duet with Nigel Farrage

pic.twitter.com/h1EnTJDYUe

— Irvine Welsh (@IrvineWelsh) July 1, 2020
DEBBIE HARRY'S CAREER
Harry delved into music in the late 60s, debuting as a backup singer for The Wind In The Willows, a folk-rock group. After that, she joined the Stilettoes in 1974 before going on to form a new band, Angel and the Snake, alongside fellow bandmate, Chris Stein.
The duo eventually formed Blondie, a band name derived from the catcalls Harry mostly received from truck drivers. Debbie Harry and Chris Stein's Blondie attained global success in the late seventies through albums like "Plastic Letters," "Parallel Lines," and "Eat To Beat."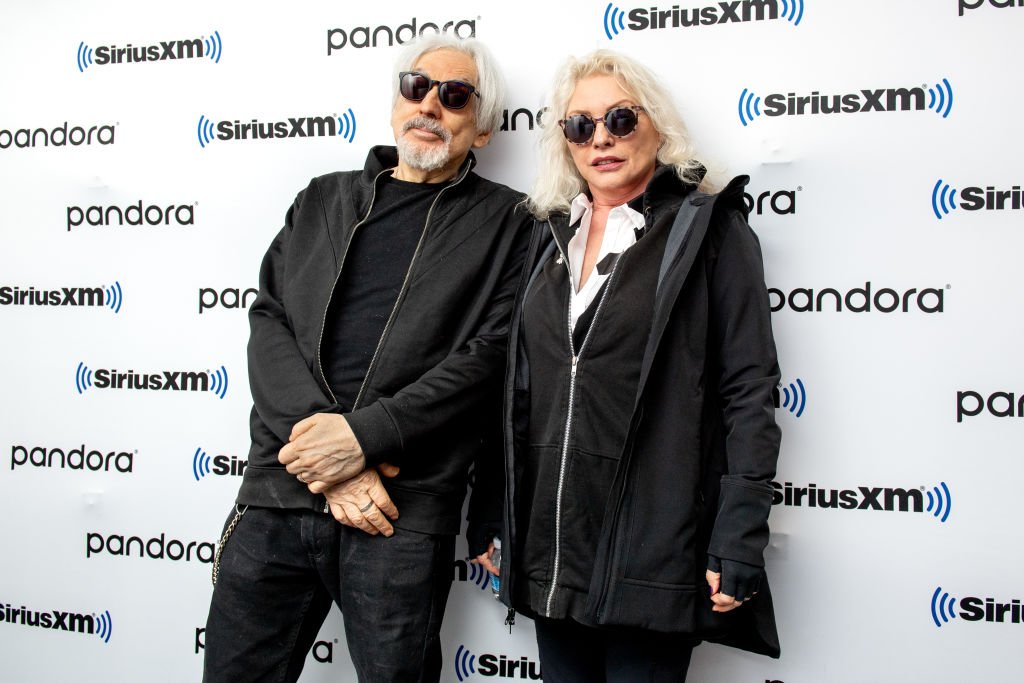 The band released more top-charting albums and singles in the years that followed. The songstress began her solo pursuits in the early 80s, with the release of the album, "KooKoo."
She went on to immortalize herself in the music industry with outstanding songs released both as a solo artist and as a member of the band Blondie.
Additionally, she embraced acting in 1987, starring in the film "Forever, Lulu," all the while making her music her priority even after her band split up. 
Happy birthday, Debbie. 💋
Photo by @rankinphoto pic.twitter.com/l2sPfeMMnN

— Debbie Harry/BLONDIE (@BlondieOfficial) July 1, 2020
In 1997, after a 15-year hiatus, Blondie reunited again, taking the world by surprise. To date, the musical group has continued winning hearts with their outstanding song releases.
DEBBIE HARRY'S RELATIONSHIPS
Despite never marrying, the entertainment icon has been linked to several men in the past, most of whom passed for top entertainers. Back in the 80s, speculations of the actress's relationship with musician Joey Ramone became prevalent.
However, they turned out to be mere rumors. Another relationship that the star never confirmed was with journalist Carl Chamberlain. In 1995, Harry became involved with Magician Penn Jillette. 
Happy 75th birthday, @BlondieOfficial 💛https://t.co/wD6hCgZSJC pic.twitter.com/9lwxgvd7N1

— British GQ (@BritishGQ) July 1, 2020
Before hooking up with Jillette, Debbie Harry dated her Blondie bandmate, Chris Stein for over a decade. The duo had their first encounter after the songstress hired him in 1974 to join her band, the Stilettoes. 
They soon kicked off their relationship, bonding over their joint love for music and severe heroin addiction. In "Face it," she admitted they eventually gave up their addictions following a stint in rehab. 
The pair broke up eventually in 1989 but remained friends and bandmates. Several decades later, Harry is a godmother to Stein's daughters, Akira, and Valentine, whom he shares with Barbara Sicuranza, his wife.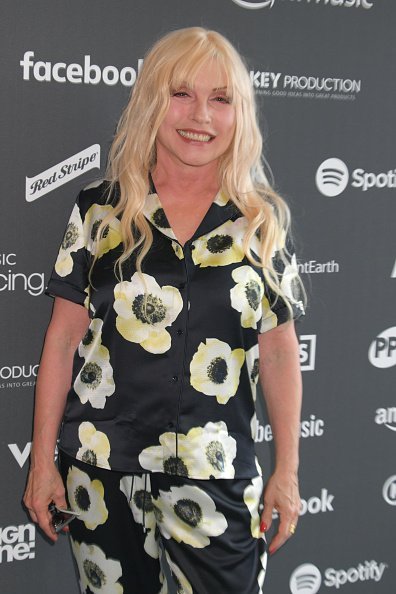 HARRY ADMITS TO BEING BISEXUAL
Debbie Harry has been open about her bisexual status, admitting in a 2014 interview that she sustained romantic relationships with female partners when she was young. She went on to explain that women were more sensual when it came to romance.
However, in a later interview, the star, who spent her early years as a tomboy, confirmed she had outgrown her bisexual days. Going further, the 75-year-old attributed that phase of her life to undergoing hormonal fluxes.
TAKE ON DATING MARRIED MEN
The music legend is open to dating married men, as she once admitted. According to Debbie Harry, being in her 70s availed her a short supply of eligible single men to choose from as a prospective boyfriend.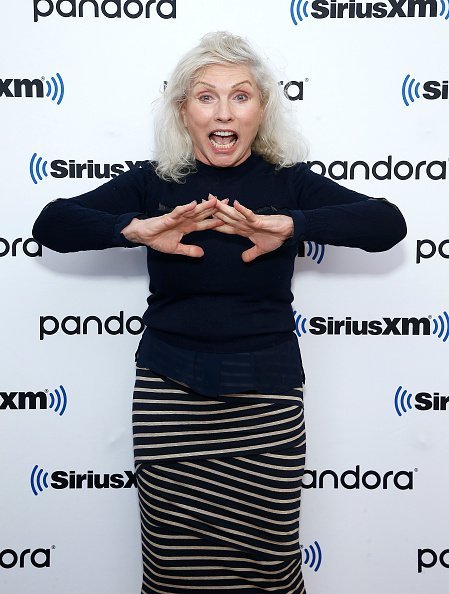 As a single woman powerfully in the dating game with the absence of single men, Harry revealed she was willing to find love, even if it meant kicking off relationships with the married ones.
ABOUT HAVING KIDS
After over seven decades on earth, it's only logical for one to crave for a certain level of satisfaction only a full house could avail. That's when the thirst for children begins to surface. 
Debbie Harry explained it best while stating one of her life's biggest regrets. She divulged: "I guess it never struck me as being part of survival, and for many people, it is. It's a way of surviving."
Although she regrets not having kids, the star was determined to leave an imprint in the world through other means. Luckily, she has her music and other remarkable Hollywood feats to carry on her legacy.