Gwen Harrison Is a Realtor and Proud Mom of Two Kids — Who Is Chris Harrison's Ex-wife?
"The Bachelor" host Chris Harrison is now single, but he was once married for 19 years to his college sweetheart Gwen Harrison, the mother of his two children.
Chris Harrison, the host of the hit romantic reality show "The Bachelor" is now single, but in 1994  he married his college sweetheart Gwen Jones Harrison, with whom he shares two children, Joshua and Taylor.
Gwen and Chris were married for 19 years and were a feature on red carpets together before their 2012 divorce. Fans are curious about what became of Gwen in the last years, what she's doing, and what her life is like.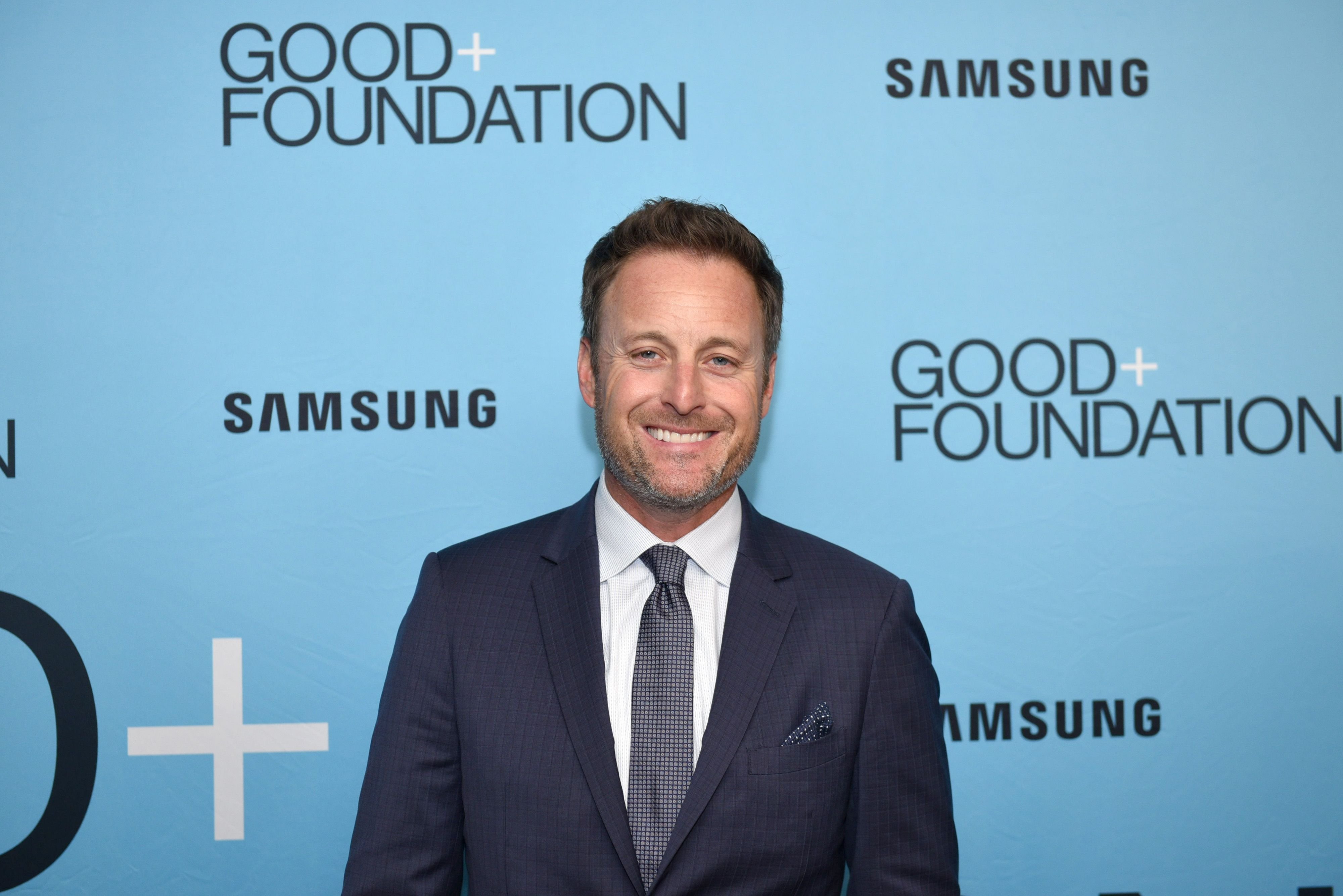 FALLING IN LOVE
Gwen and Chris met in 1991 while they were students at Oklahoma City University. Three years later they were married, straight after graduation. Gwen became an accountant and Chris a sports newscaster.
Eight years after they married, in 2002, the couple welcomed their first child, son Joshua, who was six weeks old when the first episode of "The Bachelor" aired with dad at the helm. Two years later, they welcomed their daughter, Taylor.
Chris has been dating Lauren Zima, a producer, and host at  Entertainment Tonight.
FALLING APART
But as the years passed, Chris confessed, the couple started growing apart, and in 2012 they filed for a divorce. However, unlike most celebrity divorces the Harrison's was unusually peaceable and amicable. Chris revealed:
"We started to grow apart and hit hard times (...) We've always been great friends, and in the end that's helped us remain amicable."
STAYING FRIENDS
The host of the most romantic show on TV revealed that he and Gwen are still close friends. They have known each other for most of their adult lives, and besides two children, share many happy memories.
As for Gwen, she has confessed that she is still, and always will be, Chris' biggest fan. The former couple spends time together with their children and on Mother's Day, Chris is there to show his appreciation for the mother of his children.
Chris has been dating Lauren Zima, a producer, and host at  Entertainment Tonight.
A NEW LIFE
Eight years after their divorce, Gwen has happily built a vibrant new life for herself. The 49-year-old blond is looking radiantly youthful and glamorous and is now a successful realtor with Aviara Real Estate.
She also frequently posts on Instagram in support of traditional commerce, urging people to shop in their area and support small businesses and help keep their town's economy strong rather than heading for the malls.
BEING A MOM
The focus of Gwen's life is her two growing children. Joshua is now 18, and Taylçor, who looks a lot like her famous dad, is 16. Romance doesn't seem to be a bit feature in Gwen's life but that may change when the kids head off to college.
At the time of their divorce, Chris revealed that they were both going through a painful, heartbreaking process of separation and that he wasn't looking for a new relationship -- but he did joke about putting Gwen in "The Bachelorette."
NEW LOVE
Since 2018, Chris has been dating Lauren Zima, a producer, and host at  Entertainment Tonight who also works with "The Bachelor" franchise. The couple had known each other for years and Lauren had interviewed Chris several times.
Lauren's ex-husband Charles McKeague filed for a divorce just four days before her first official red carpet date with Chris, but the two had been separated for over a year. The romance is going strong, and Lauren has definitely scored that coveted red rose.
And who knows? It's now close to three years since Lauren and Chris started dating, and it may well be that he won't be a bachelor for much longer. We look forward to the unfolding of their romance.