Watch Dwayne 'The Rock' Johnson and Mom Ata Perform a Wonderful Duet with Ukulele on Air
Ata, Dwayne Johnson's mother, has shown to the world what she can do besides being a mother. Look at how the doting mom adorably serenaded Jimmy Fallon in a video. 
Ata "Mama Rock" Johnson, actor Dwayne "The Rock" Johnson's mother, recently became an internet sensation after she sang in a duet with the "Fast & Furious" star.
During an interview with Jimmy Fallon in "The Tonight Show" on February 11, the 48-year-old actor called in his mom, who agreed to meet the renowned TV show host.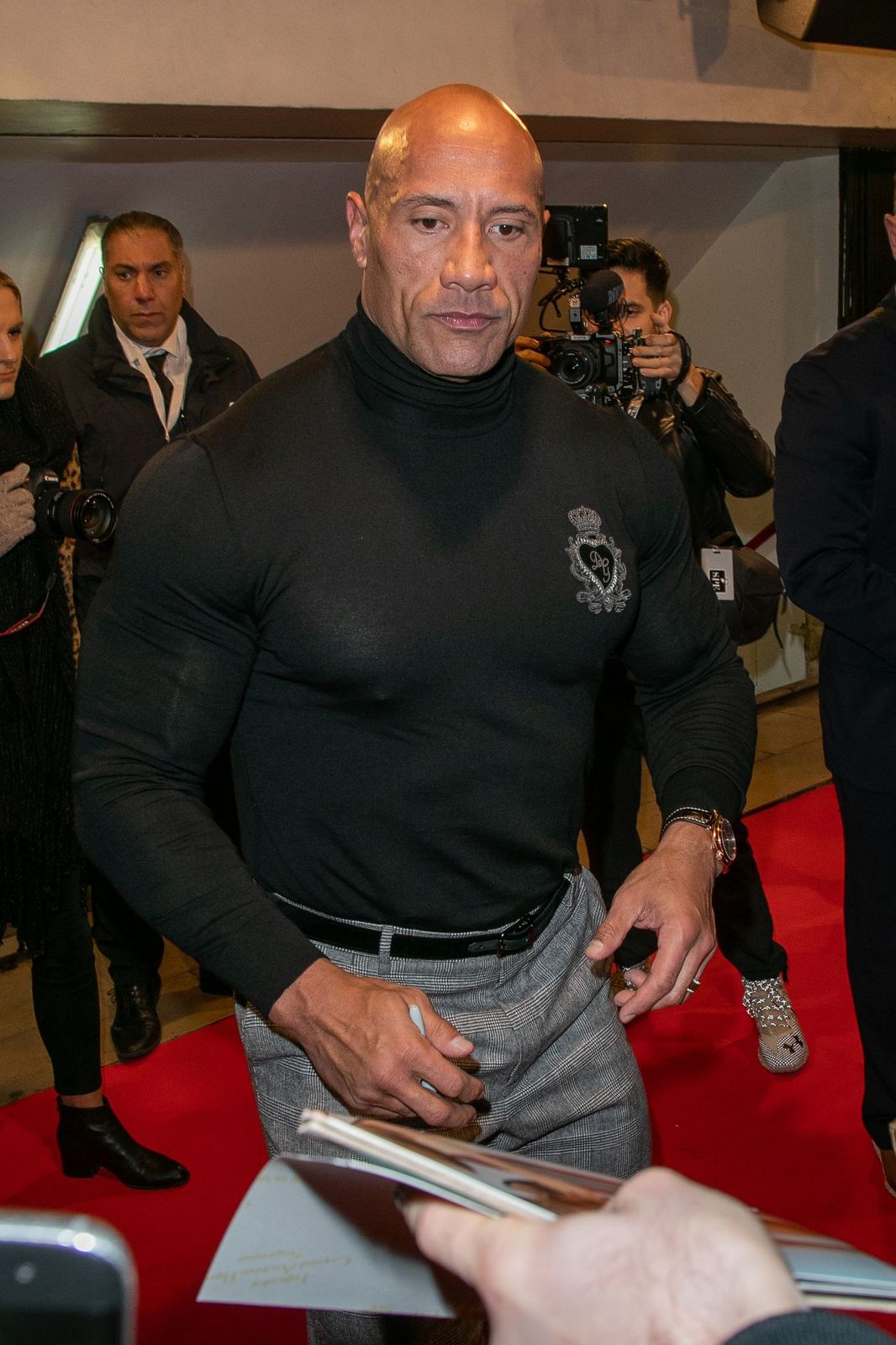 A WHOLESOME CONTENT
Ata, who looked excited to meet Fallon, brought with her a ukelele. Fallon was caught by surprise that Dwayne's 72-year-old mother would be playing her favorite instrument on air. 
She sang two songs with her son and said, "Jimmy, I love you." Fallon broke into laughter and applauded Ata. The host noted that she crushed the song and added:
"You just stole the interview, by the way. You're a superstar!"
Many fans in the comment section couldn't help but express that Dwayne's mother was so cute singing a song while on TV. One Twitter user wrote that the mother-son duo's interview was the best one.
Other fans expressed love for Dwayne's mother. Another user wrote that Ata looked sweet, adorable, and at the same time, silly.
Singing has been one of the activities Dwayne does with his mother. The "Jumanji" star shared that every time they visit Hawaii, they stop by Ata's parents' grave and sing in their memory.
Soooooo adorable and silly!!
Mrs. Johnson is such a sweet, beautiful lady 😆😆🙈🙈❤️❤️ #FallonTonight

— 🍀💎𝕽𝖆𝖖𝖚𝖊𝖑²⁸💎🍀 #11YearsOf1D (@raflocruz99) February 11, 2021
GIVING EVERYTHING TO 'MAMA ROCK'
Dwayne and his mother have grown so close to each other. In 2018, the "Moana" star surprised Ata with a new home as a Christmas gift. The first home he gave to her was in 1999.
The actor made sure that his mother and father, former wrestling star Rocky Johnson, had everything they needed even if they had been divorced since 2003. 
Despite her ex-husband's death, Ata continues to thrive with Dwayne by her side.
The wholesome content we needed today 😊@TheRock & his mom sing for Jimmy! #FallonTonight pic.twitter.com/PH00M8BSZ1

— The Tonight Show (@FallonTonight) February 11, 2021
WRESTLING IN THEIR VEINS
The actor got into wrestling because Ata is the adopted daughter of famous Samoan-American wrestler Peter Maivia and wife, Ofelia 'Lia' Fuataga. She has a brother, Peter, Jr., who is also a wrestler.
It was in a wrestling match that Ata met Rocky, one of her brother's competitors. Despite her family's disapproval, Ata married him in 1978. However, the former pair divorced in 2003, noting that Rocky was a busy man.
The "San Andreas" actor was not affected by his parents' divorce. On January 15 last year, Rocky, the first Black champion in WWE, passed away at 75 due to pulmonary embolism caused by a blood clot.
This was the best. We love Moma Rock

— Mr Gil (@mrgil77) February 11, 2021
Despite her ex-husband's death, Ata continues to thrive with Dwayne by her side. When she turned a year older the past year, the actor and his three daughters surprised her with a cake. 
Along with the cake, Dwayne penned a sweet message to his Mama Rock on Instagram. The actor described her as a survivor and "a shining beacon of love, joy, and kindness."