What Dwayne 'The Rock' Johnson Really Thinks about Being a Father of 3 Girls
Dwayne Johnson got candid about fatherhood in a lengthy post on his Instagram account. Johnson also gushed over his daughter in the process; we have the sweet post below.
Dwayne "The Rock" Johnson shared a photograph of him and his daughter bonding. Johnson talked about how every father wants to have a son in most cases but warmly wrote having a daughter is just as fulfilling.
"Every man wants a son, but every man needs a daughter. "All my girls have become the great equalizers in my life – I'm surrounded by estrogen and would not have it any other way, "he captioned his post with a smiley emoji in the process.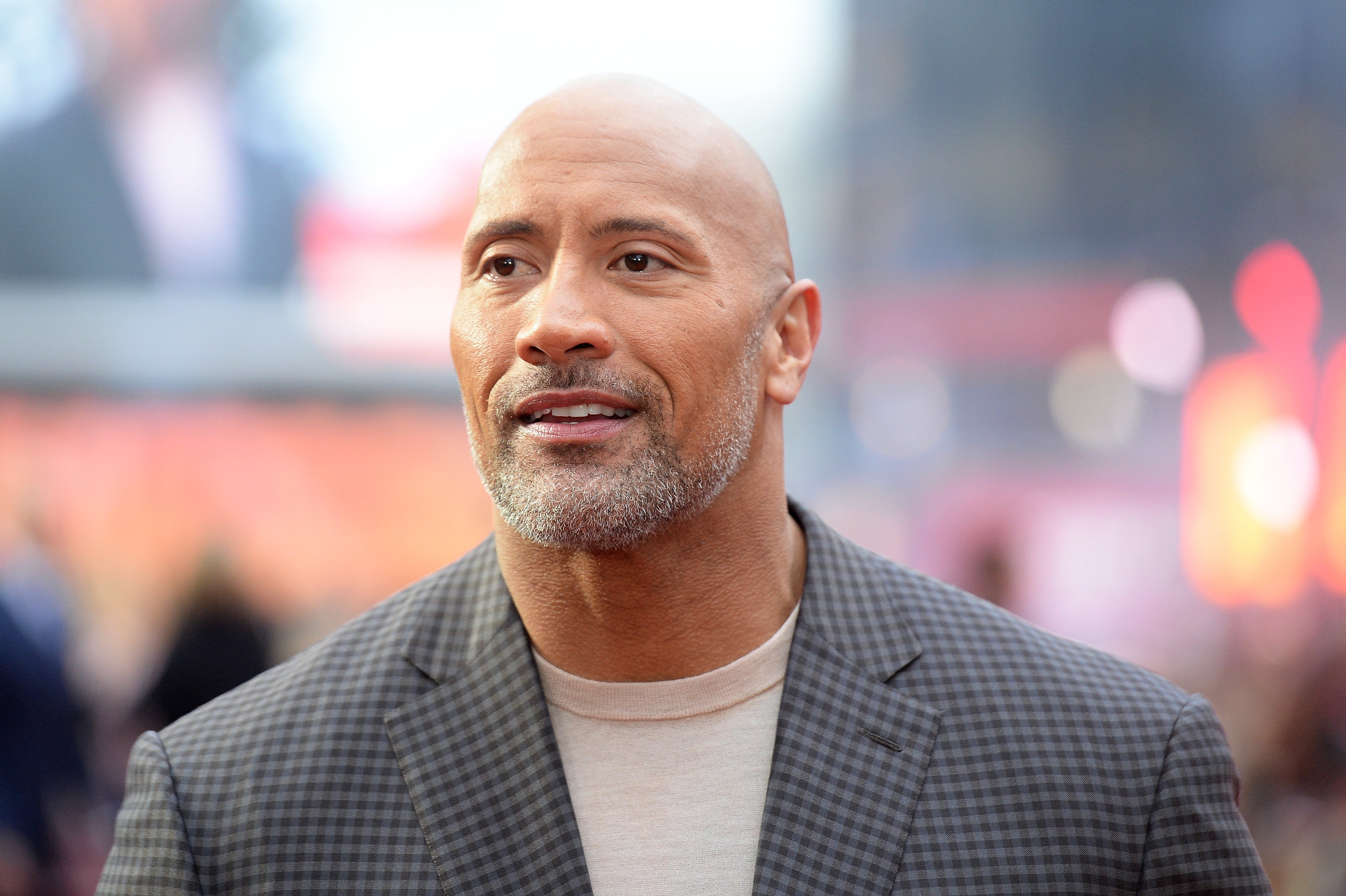 Referring to her little girl in the post as he glared at her while holding her hand, he says that he hopes she "never gets tired of holding these big ol' dinosaur hands." The movie star added that he suspects that she eventually will.
It appeared like there is a daddy-girl moment as the little one also looked up to her dad with her tiny self. The picture shows the former professional wrestler taking a walk with her daughter.
The 48-year-old wore black shorts with a grey vest and white trainer shoes showing his fit body, toned calves, and tattooed biceps. Johnson's baby girl wore brown boots with black pants and a peach top.
The former football star's post gained over 4 million likes and had his 217 million fans admiring his calves. One fan assured him that girls would never get tired of holding their dad's hands.
In January, the father of three shared a video with his youngest child Tiana in the family's playroom. The 2-year-old reportedly had the funniest reaction after seeing her dad's appearance.
Tiana gave her dad a toy cat named Pupples to play with and covered his face with an orange eye mask. She then turned her attention to her father's toned arms covered in tattoos and said she has to clean her muscles because they have "germies."
Tiana's dad cheekily added that he prefers that her mom does it herself. The "San Andreas" star is a proud girl dad to two other girls, Jasmine and Simone. The California native welcomed his oldest daughter Simone with his then-wife, Dany Garcia, in 2001.
Following their separation ten years later, he welcomed Jasmine and Tiana with wife Lauren Hashian in 2016 and 2018, respectively. He and the 36-year-old singer got hitched in 2019 in Hawaii.
Johnson reportedly considers living with his family of girls the best thing in the world for him. In July 2019, he reportedly told Extra TV:
"I have a house full of just strong, courageous women…it's terrifying, but it's awesome.
During an appearance on OWN in December 2020, Johnson revealed that he realized that being a dad is the best job he has ever had and the greatest he will ever have. In 2017, he shared that his daughters teach him a lot and continue to check him.
The "Rampage" star's first child has already achieved a lot as a teenager.  The brunette is an IMG model - Simone was named first-ever Golden Globe Ambassador for the 2018 awards show and is the youngest signee to land a deal with WWE.
Simone's sibling Jasmine also has had her turn in the limelight as she accompanied her dad at the 2017 induction ceremony at the Hollywood Walk of Fame. Their little sister Tiana is always spotted on their dad's social media.