See the Heartfelt Message David Beckham Sent Kobe Bryant's Daughters on Valentine's Day
David Beckham and his wife Victoria Beckham sent a sincere Valentine's Day message and gift to Vanessa Bryant's three daughters. Beckham was left devasted following Kobe Bryant's death in January 2020.
David Beckham made a sweet gesture by gifting Vanessa Bryant's daughters, Natalia, Bianca, and Capri, with Valentine's Day gifts accompanied by a wholehearted message. 
Bryant took to her Instagram stories to share the three beautiful bouquets of pink roses positioned on a white marble countertop. In front of each bouquet was a white envelope bearing the names of each of Bryant's daughters.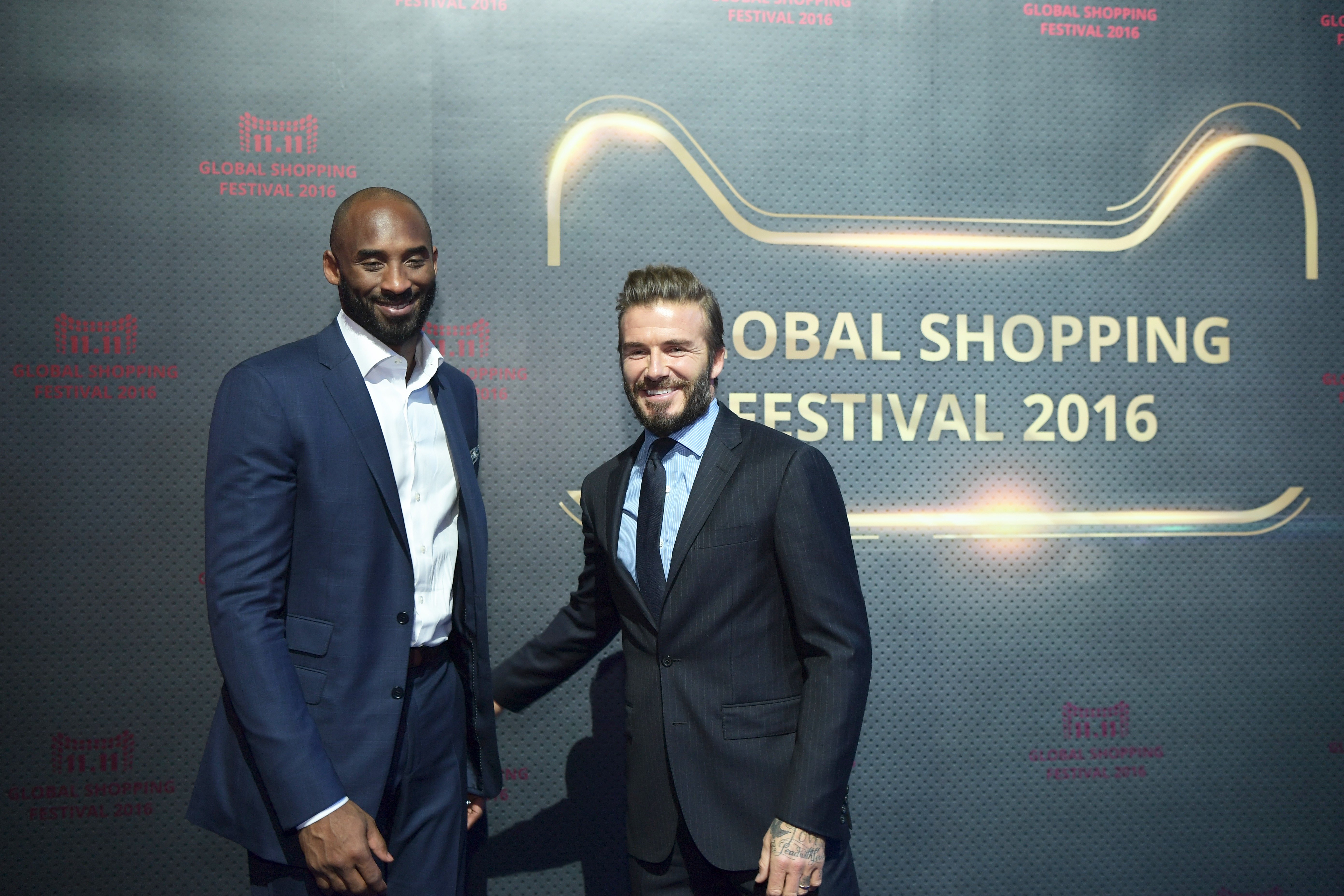 Bryant also shared a note contained inside the envelope. On the note, Beckham shared his desire to influence his own kids in a similar fashion in which the late LA Lakers icon had inspired his children.
The note said the Bryants were in the Beckhams' thoughts and signed it from the entire Beckham family. Bryant was moved by this gesture, as she captioned the Insta story:
"Thank you. So thoughtful of you and your family."
Beckham continued with his thoughtful ways by sharing a Valentine's Day message on his Instagram stories dedicated to his wife. The British native gifted his wife a cute present, which he said was from their 4 kids, Harper, Cruz, Romeo, and Brooklyn.
The gift was a giant inflatable Teddy Bear with a big red heart on its chest, accompanied by a couple of red heart balloons. Beckham referred to his wife as an astounding mum and an encouraging wife.
Beckham and Kobe became fast friends. 
In January 2020, Beckham penned a moving tribute following Kobe's death. He praised the NBA icon for his incomparable sportsmanship, which allowed him to play through the pain of injury. Beckham said it made him want to be a better athlete. 
The soccer star also noted the devastation of Gianna having also lost her life, adding that Kobe often spoke with pride about his family. Beckham struggled to share his emotions as he explained through his caption: 
"It's taken me hours to work out what to write and still my words won't ever be enough to describe how I am feeling after the tragic loss of Kobe."
Fans of basketball, athletes, and world leaders were left heartbroken following the announcement of Kobe's death in January 2020. Kobe, his daughter Gianni, and 7 other passengers perished in a helicopter crash just outside Calabasas, California. 
Kobe was celebrated and considered one of the most distinguished players of the NBA game in history, as noted by the stream of tributes that flooded multiple social media platforms following his demise. 
Soccer greats including Barcelona's Lionel Messi, Paris Saint-Germain's Neymar da Silva Santos, and Juventus' Cristiano Ronaldo were among the athletes who paid their respects to Kobe.
Beckham and Kobe became fast friends after the former Manchester United player moved his family to California to become a team member of the L.A. Galaxy.