Halle Berry Displays Long Legs in a Flowy Dress While Doing a Last Minute Touch-up with a Razor
In a recent Instagram video on her official account, actress Halle Berry flaunted her long and toned legs in a beautiful flowing dress whilst sitting in her car and doing last-minute touch-ups.
Oscar-winning Halle Berry sat in the driving seat of her car in a video on Instagram. The gorgeous actress seemed rushed yet happy as she quickly shaved her legs before presumably going out.
Wearing a gorgeous and graceful purple and black dress, Berry's model-like legs stuck out from underneath them. Halle seemed unashamed to show herself off and who would be with a body like hers?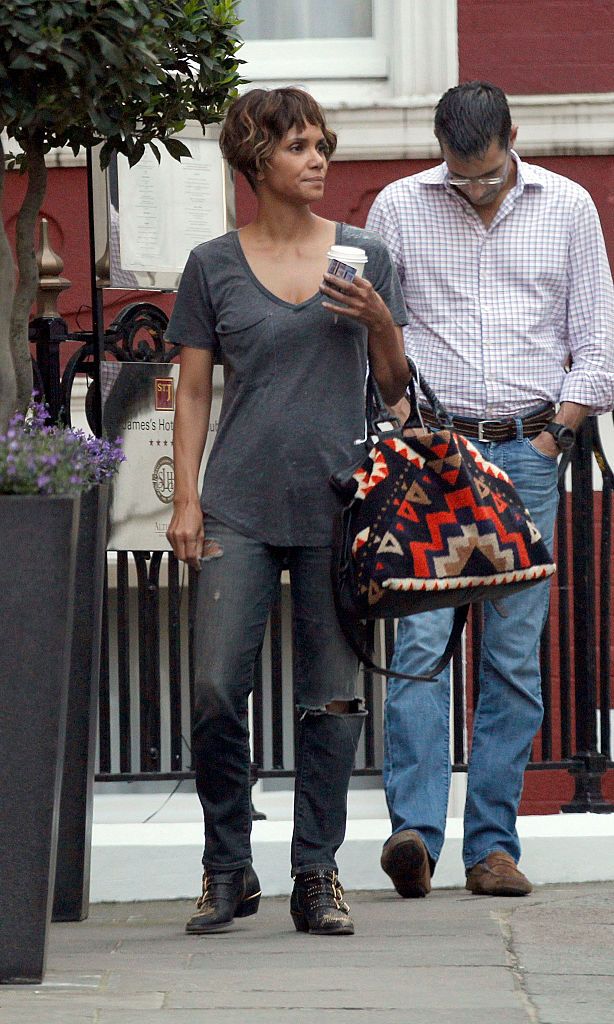 In the caption, Berry tried to relate to her audience, admitting that everyone, including herself, needs a last-minute touch-up every now and then. Speaking to the camera, the former model said the following:
"I have a photoshoot today and I clearly forgot to do my business but I'm doing it now."
The famous actress wore what looked like gorgeous pink-golden heels as she stuck her legs out of the car. The post received around 850,000 views from Berry's adamant friends, fans, and followers.
PERFECTION
The actress smiled at the camera as she unabashedly continued to shave her legs. Her white nail polish glittered in the sun along with her long legs, bringing out the tone of her lovely skin.
Berry has had to work hard over the years to maintain her timeless figure.
The comment section was alive and flaming, with her many Instagram followers commenting on how beautiful the actress is. One of the fans went so far as to say that Berry was absolutely perfect.
AS CONFIDENT AS THEY COME
Besides her legs, Berry is not shy to show off the rest of her body. This past Valentines Day, the actress took it a step further and danced topless next to her boyfriend Van Hunt in an Insta video, which she captioned: 
"You keep everything simple @vanhunt ✨ #valentinesdayweekend.Music by the one & only Van Hunt@meundies"
Although the video was from behind, there's no denying that this award-winning movie star is unafraid to show off her goods. Legs out and tops off, Berry is living a life full of lavish freedom and fun. 
IF YOU'VE GOT IT, FLAUNT IT
The actress continues to be the epitome of body confidence. In 2019 Berry posted a gorgeous picture on her Instagram account, braless and completely unafraid to reveal her cleavage to the world.
Dressed in gold and black attire that brought out the black streaks in her, she looked at the camera with sheer poise. The two dogs on either side implied an undercurrent of royalty associated with the actress.
Of course, this gorgeous woman's beauty and toned body do not appear from out of the ethers. Berry has had to work hard over the years to maintain her timeless figure.
Trainer Peter Lee Thomas assists the famous actress with keeping her body in shape for all her roles. These include no equipment strength training moves such as sit-outs, forward-backward lunges, and round and sickle kicks.