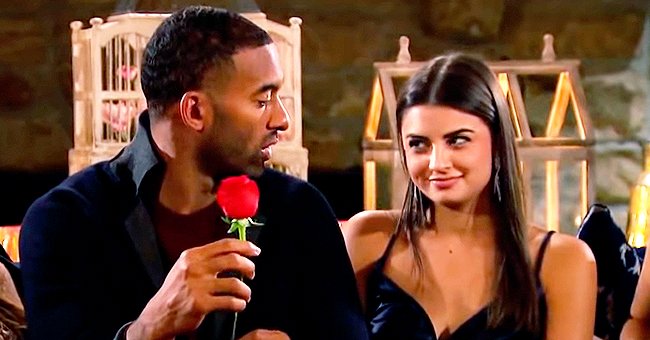 youtube.com/Marie's BachelorTV
'The Bachelor's Rachael Kirkconnell Fights for Matt James' Love — Facts about the Contestant

Rachael Kirkconnell has been dubbed "The Bachelor's" most controversial contestant even though she seems to have caught the eye of the new bachelor himself — here are some details about her.
"The Bachelor" is a reality television show that has been around for a really long time, and it has its own fair share of controversial contenders.
The latest seems to be Racheal Kirkconnell, a woman who has had several meaningful encounters with the new handsome bachelor who seems to be just as equally interested in her.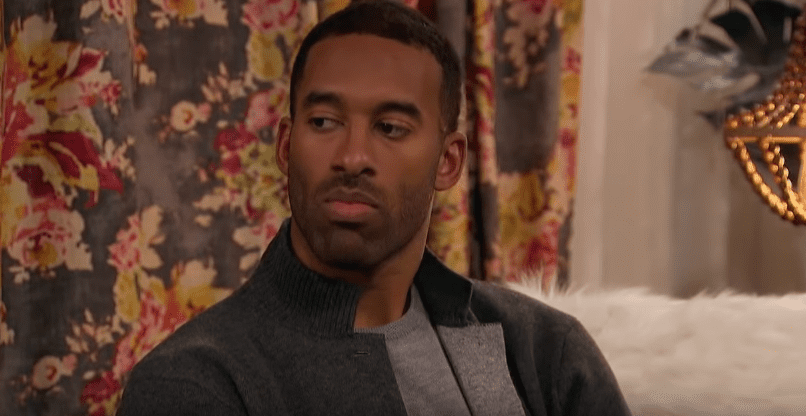 Photo of Matt James during an episode of "The Bachelor" | Photo: Youtube / Bachelor Nation
SO, WHO IS SHE?
Racheal Kirkconnell is a 24-year-old belle from Cumming, Georgia, a suburb located just outside Atlanta. She reportedly attended Georgia College & State University and graduated in 2019 with a marketing degree.
Kirkconnell currently works as a graphic designer and is allegedly based somewhere in the Atlanta area. According to ABC's bio, some of her hobbies include doodling and seeing good movies, while her biggest pet peeve is slow driving.
THE CONTROVERSY
From the reactive interactions between Kirkconnell and the new bachelor, Matt James, it is apparent fans will be seeing a lot of the southern belle for the rest of the season — this may have been what prompted some to probe into the 24-year-old's past.
She's having difficulty taking photos where she has to hide the fiance and the engagement ring.
They found controversial social media posts and screenshots of racist posts Kirkconnell seemingly "liked" in the past. The posts included a shot of her taken at what was reportedly a plantation-themed ball.
HOW DID HE REACT?
News of the controversy has gained traction among fans of the show, and this is mostly because the current bachelor is a black man — the very first on the show.
Thankfully he is being careful about reacting to the news and has chosen to give Kirkconnell the benefit of the doubt even as he hopes she clears the airs soon.
The show's presenter, Chris Harrison, also shared his view concerning the topic in a sit-down with Rachel Lindsay. He beseeched viewers to be understanding and graceful about the rumor.
However, he was tackled by Lindsay, who believes Kirkconnell attending the party shows where she stands. After realizing that his statement may have perpetuated racism, Harrison later apologized, stating how "deeply sorry" he is.
KIRKCONNELL BREAKS HER SILENCE
Shortly after Harrison's apology, Kirkconnell took to her Instagram page with her own profound plea for forgiveness. In the write-up, she revealed how ignorant she had been, apologized for it, and promised to do better moving forward.
Her apology was accepted for the most part, but some people were unsatisfied. She maintained her stand and told them off in an update she shared on her Instagram story.
HOW FAR DOES SHE GET? (SPOILER ALERT)
According to some sources, Kirkconnell is the belle who won the beast's heart this time. Other women who came close were reportedly Bri Springs, Michelle Young, and Serena Pitt.
Kirkconnell has been quiet on Instagram since the filming of "The Bachelor" ended, and some think this is because she's having difficulty taking photos where she has to hide the fiance and the engagement ring.
After stalking James' Spotify list, a fan deduced that he has been listening to one of Kirkconnell's playlists. This, among other things, point to the possibility that a match was made between the pair.
Please fill in your e-mail so we can share with you our top stories!