Jillian Mueller Is a 25-Year-Old Aspiring Actress — What to Know about 'The Crew' Star
25-year-old singer, dancer, and actress Jillian Mueller started out on Broadway and is poised for stardom after landing a breakthrough TV role on Netflix's sitcom "The Crew."
On February 15, 2021, Netflix premiered a new sitcom, "The Crew," starring comedian Kevin James and introducing a talented newcomer to Hollywood with an impressive list of stage credits, Jillian Mueller.
Mueller is used to being center stage in such productions as "Flashdance, the Musical," and "Dirty Dancing," in which she got to display her considerable talents as a dancer, and now she is taking on comedy.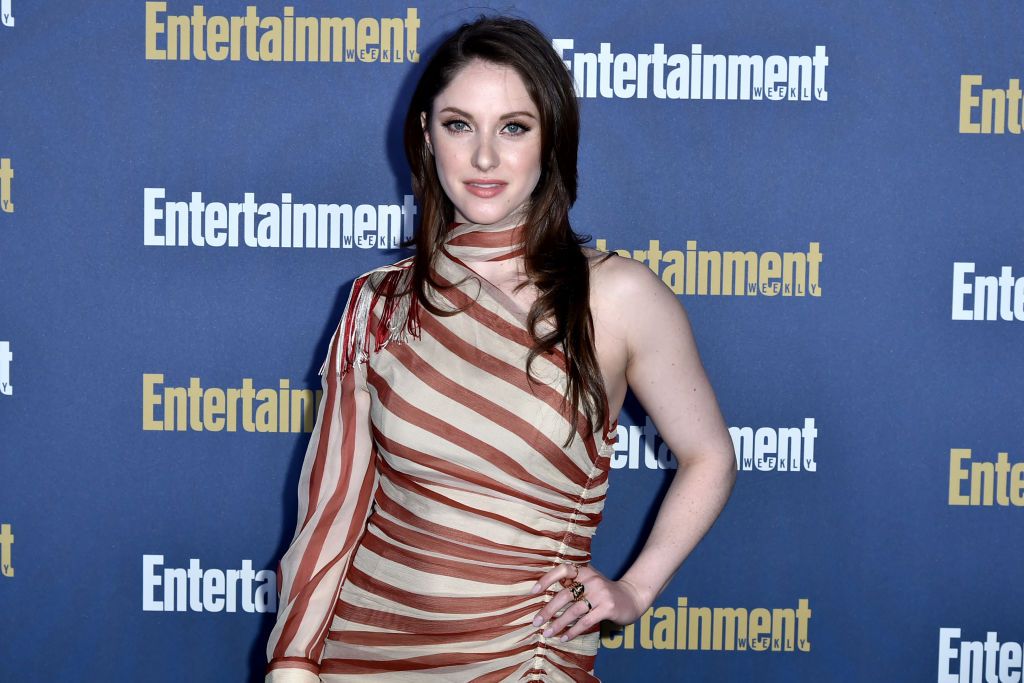 NEW JERSEY GIRL
The Jersey girl started out as a teen actress in the CBS series "A Gifted Man" at 16. Guest spots in series like "Law & Order: Special Victims Unit" and "The Last O.G." followed, but she was to work most extensively on the stage.
Mueller took the lead as Vivian Ward in the Broadway production of "Pretty Woman," toured with "Flashdance," played Baby in "Dirty Dancing," and starred in several other Broadway productions, including  "How the Grinch Stole Christmas."
At 16, Mueller would put on makeup and go to auditions for adult roles, hoping to pass herself off as older.
BREAK INTO TV
Mueller's new role in Netflix's "The Crew" has her as a young woman who takes over her father's NASCAR racing team and ends up butting heads hilariously with the crew chief played by actor/comedian Kevin James.
James has starred in several hit films, including "Hitch" with Will Smith, Amber Valletta, and Eva Mendes; "I Now Pronounce You Chuck & Larry" with Adam Sandler and "Zookeeper" with Rosario Dawson.
SUDDEN FAME
The lead in "The Crew" has propelled Mueller into the limelight. Suddenly, the media and fans are scrambling to learn all they can about the gorgeous green-eyed brunette who promises to make a mark in TV comedy.
Mueller has revealed that she wanted to act since she was a child and nagged her parents into letting her audition for "How the Grinch Stole Christmas" at the age of 12 and made her acting debut on Broadway.
At 16, Mueller would put on makeup and go to auditions for adult roles, hoping to pass herself off as older. She did manage to accumulate an impressive repertoire and is a Broadway veteran at the age of 25. 
Mueller became the go-to-girl for the leads in stage productions based on iconic 80s films. The experience of facing an audience every day, hitting the mark every time, provided her invaluable experience.
SHE HAS A BOYFRIEND
Mueller's biggest fan is undoubtedly her boyfriend Jason Demerscan, an NHL player with the Arizona Coyotes. The couple has been together since 2015, and by all accounts, their relationship is rock-solid.
Demerscan is a Canadian and an enthusiastic cook who loves whipping up gourmet meals for Mueller and his family. Demerscan credits his mother with teaching him everything he knows about pots and pans and spices.
NATURAL-BORN COMEDIAN
According to co-star Kevin James, Mueller has an innate sense of comedy and flawless timing essential in sitcoms. James spoke about the Broadway actress' transition into TV, saying:
"It almost annoys me that people can come in and make the transition and they're so great at it."
From Broadway to TV is a transition that Mueller has made effortlessly, and with her beauty and talent, it won't be the last. Jillian Mueller doesn't just act: she sings, dances, and has that undefinable quality that earmarks her for stardom.