Robert Irwin Poses in Cute Photos Feeding Parrots — Does He Look like His Late Dad Steve?
"The Crocodile Hunter" Steve Irwin's only son is taking after his father with his love for all animals, including the bright colored parrots that feature on his Instagram feed.
Robert Irwin took to Instagram to share some photos of him feeding the brightly colored parrots in the Australia Zoo. The rainbow lorikeets are seen eating out of Robert's hand as he gives them a nectar treat. 
Robert has evidently inherited his father, Steve Irwin's way with animals with birds flocking to the conservationist to so what he has for them to nibble on.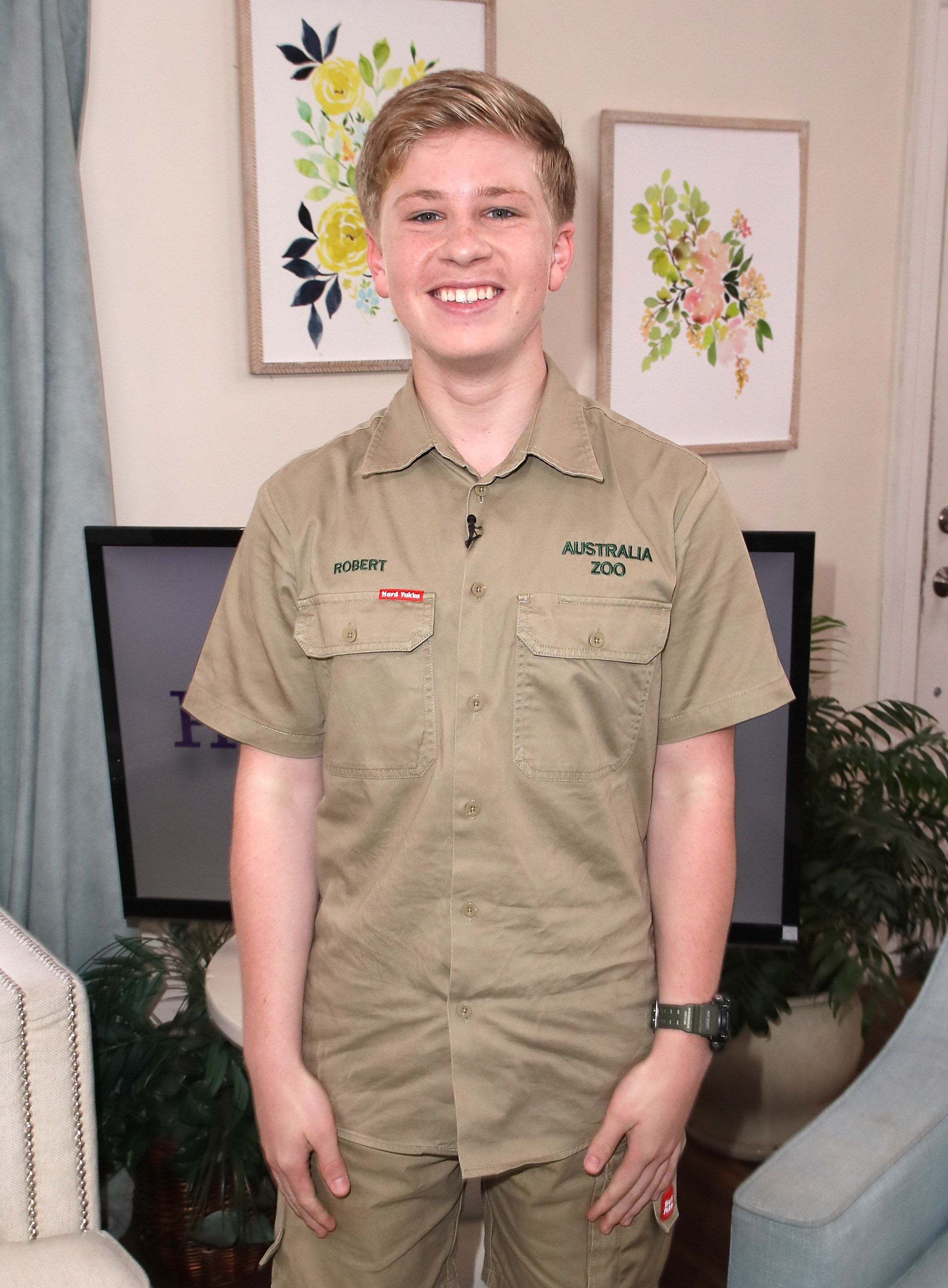 FOLLOWING IN STEVE'S FOOTSTEPS 
Wearing the iconic Australia Zoo khaki uniform, Robert is seen bent over with the nectar treats in his hands as the two sweet birds come closer for their snacks. 
Being an Australia Zoo native, having grown up around it and living there, Robert is no stranger to coming up close and personal with all the animals they home. His caption read: 
"Giving our beautiful rainbow lorikeets a special little nectar treat! Our rainforest aviary is one of my favourite areas of @australiazoo"
NATURE PHOTOGRAPHER
Although Robert regularly shared photos of him interacting with the animals on his social media feeds, he also has a passion for being behind the camera as a nature photographer. 
Bindi posed with her pregnant belly with her husband kissing her bump just as Steve did when his wife Terrie was pregnant. 
Having been homeschooled in Australia Zoo and featuring on his dad's animal-centered programs, it only makes sense for Robert to combine his love of animals with his natural camera abilities. 
WALKING BINDI DOWN THE AISLE 
Having lost Steve in 2006 when he was only 44 after a fatal stingray sting, Robert and his sister Bindi have developed an extraordinary relationship. Robert took the place of his dad at Bindi's wedding by walking her down the aisle. 
The 17-year-old was very emotional as he walked his sister down the aisle in her white dress towards her husband, Chandler Powell. Robert shared about the experience, saying: 
"Walking my sister down the aisle was one of the most special moments of my life, Bindi, you are the most amazing sister and friend, always there for me."
RECREATING SPECIAL MEMORIES
Robert and Bindi have been strolling down memory lane recently, and when they came across photos of special moments with their dad, both decided to recreate them. 
Bindi posed with her pregnant belly with her husband kissing her bump just as Steve did when his wife Terrie was pregnant with Robert many years ago and posted the old and new photos next to each other. 
Robert also took to social media to showcase the photos that he had recreated. Next to the photo of Steve on a motorbike next to the crocodile pool, Robert posted a photo of him on the same motorbike. 
The red and white bike was stored in a shed for a while, but the 17-year-old decided to dust off the old machine and relive the special memories he had with his father while riding down the dirt road.