Christopher Lloyd's Spouses — Everything We Could Find about His 5 Wives
"Back To The Future" star Christopher Lloyd is now 82 years old and has been married five times. He met his current wife when he put his house up for sale in 2012.
Actor Christopher Lloyd has portrayed many memorable oddball characters in his career, including Jim Ignatowski in the 70s cult comedy series "Taxi" and Uncle Festus in the 1991 movie "The Addams Family."
His most iconic personage, Dr. Emmett Brown from the "Back To The Future" franchise, eventually finds love in the past, but Lloyd went through four failed marriages before he married the love of his life at 78.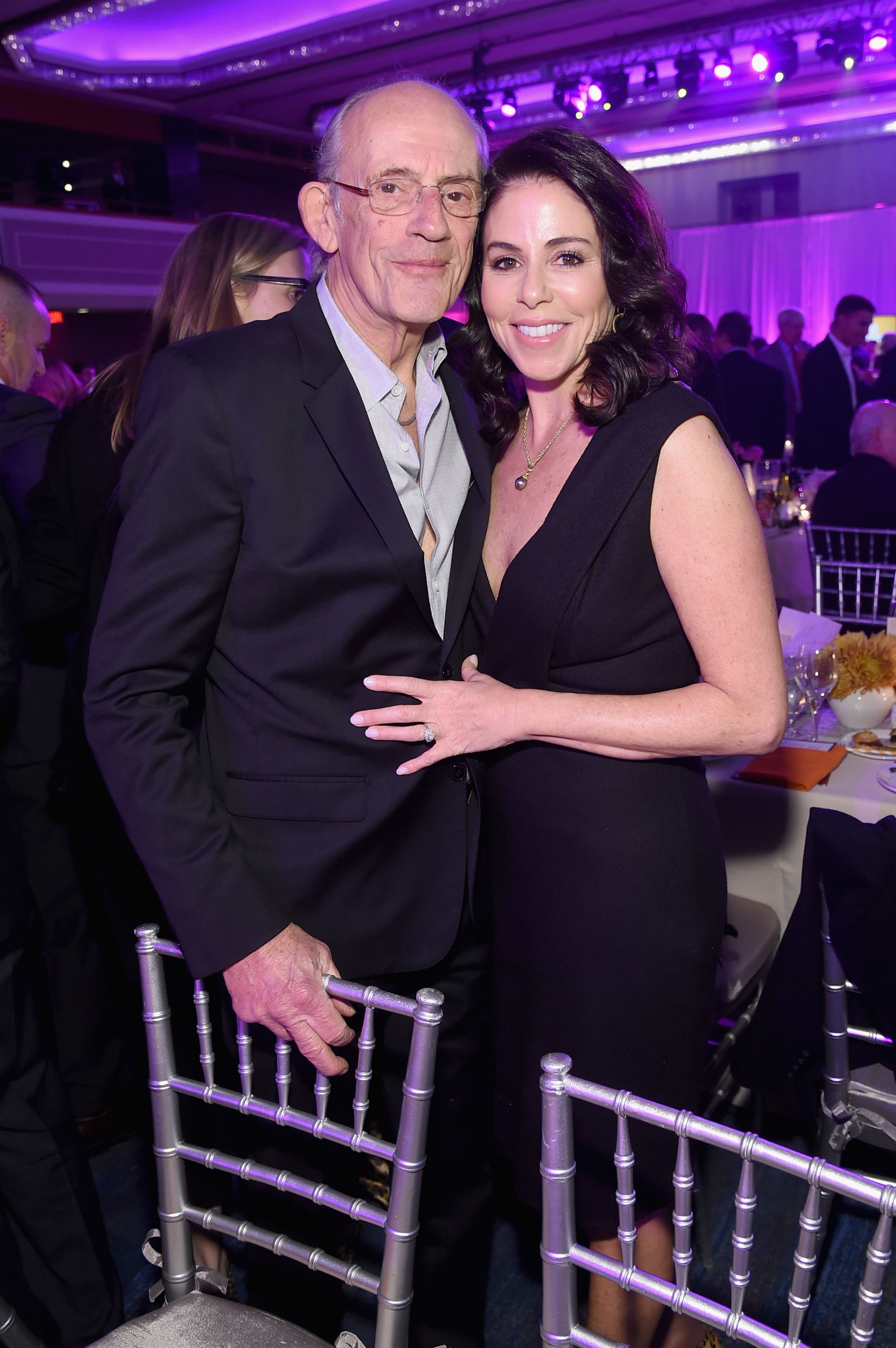 FIRST MARRIAGE
In 1959, the 21-year-old Christopher Lloyd married actress Catharine Boyd. At that time, both were taking their first steps in their acting careers. Boyd is best known for her work in the films "Checkmates," "When It's Over," and "Girls Town."
The couple was together for 12 years before filing for a divorce and going their separate ways in 1971. Boyd has sued Lloyd for failure to uphold their divorce settlement which obliged him to pay her alimony until she either remarried or died.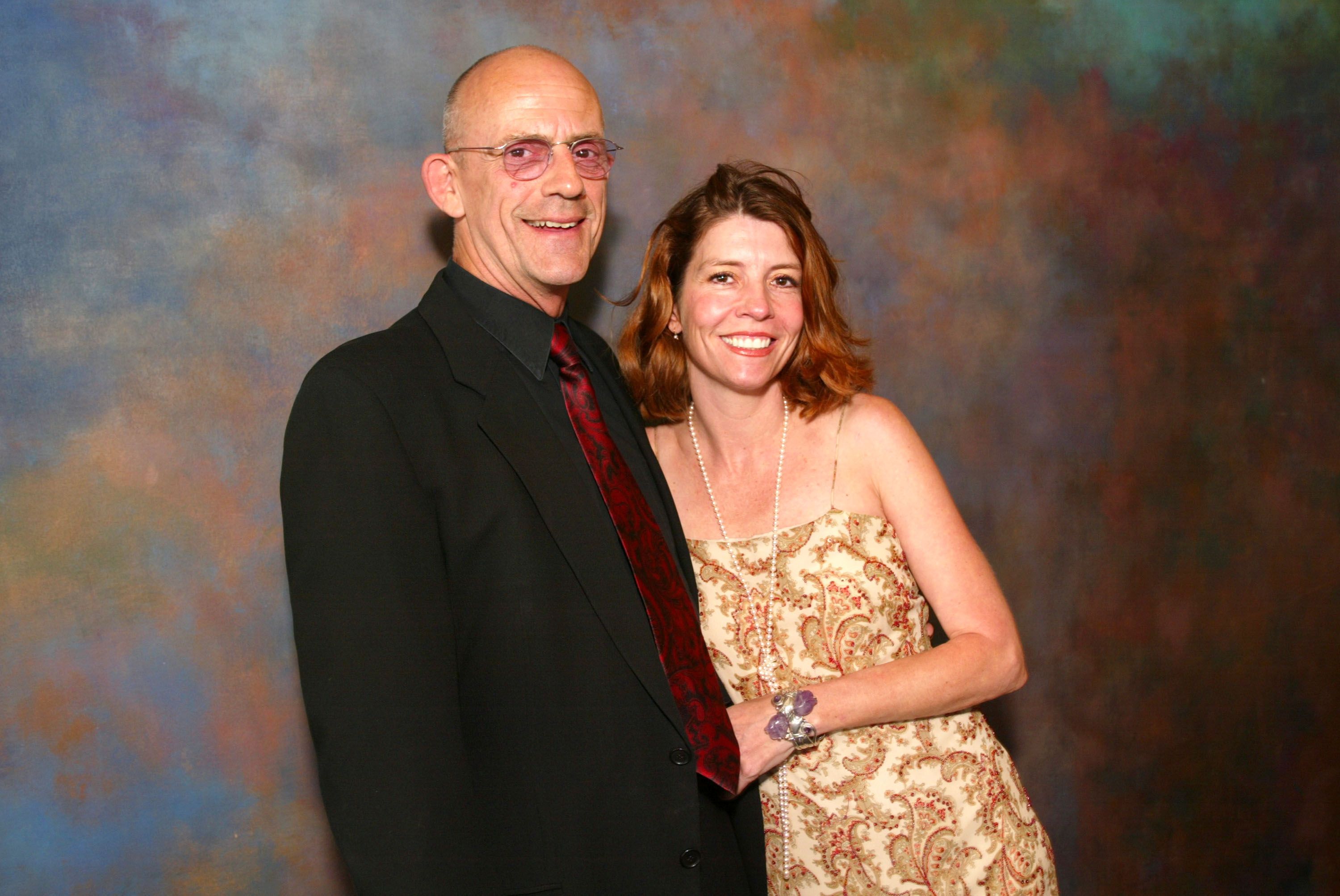 Unfortunately for Lloyd, Boyd never remarried and is very much alive. In the early 2000s, she took Lloyd to court for not paying her 31 years of alimony -- which added up to the princely sum of $1.2 million.
In her claim filed with the Manhattan Supreme Court, Boyd accused the actor of harassing and defaming her with claims that she is a fraud and a thief. Boyd included Lloyd's fourth wife, Jane Walker Wood, in the suit.
Even though Lloyd had no children, he doted on his nephew, actor Sam Lloyd.
SECOND MARRIAGE
Three years after his divorce from Boyd, Lloyd took another trip down the aisle with another actress, Kay Tornborg. Tornborg is best known for her roles in films like " Who?" "Otherworld," and "Not My Kid."
Tornborg, apart from her work as an actress, has a passion for antiques which she developed traveling with Lloyd when he was filming on location for "One Flew Over the Cuckoo's Nest." Sadly, the marriage ended after 13 years.
THIRD MARRIAGE
A year after his divorce from Tornborg, the 50-year-old took a chance on love again and married Carol Ann Vanek. But the glow faded quickly, and within two years, the couple were separated and filing for a divorce.
Lloyd is nothing if determined, and even though his three marriages had failed, and he had no children from any of them, he did not give up. Christopher Lloyd, like "Doc" Brown, is a dreamer.
FOURTH MARRIAGE 
In 1992, Lloyd found love again, this time in the arms of beautiful Canadian screenwriter Jane Walker Wood. Wood is best known for writing the screenplay for the 2005 film, "Bob the Butler," starring actors Tom Green and Brooke Shields.
It looked as if this time love was here to stay, and Lloyd and Wood purchased a lovely home together in Montecito, in Santa Barbara County. Again, divorce loomed on Lloyd's horizon, and in 2005, the couple split after more than a decade together.
FIFTH MARRIAGE
In 2008, a fire ravaged Montecito, and among the homes destroyed in the blaze was the house Lloyd had shared with Wood. Lloyd rebuilt his home, but in 2012 he decided to put it on the market, and that is how he met his fifth wife.
Four years after they met, Lloyd married real estate agent Lisa Loiacono, the woman who sold his stunning home inspired by a country villa in Umbria. The couple has now been together for six years, and it looks as if Lloyd has finally settled down.
LOSS OF A NEPHEW
Even though Lloyd had no children, he doted on his nephew, actor Sam Lloyd. Sam, 56, who was best known for his work on the series "Scrubs" and the sitcom "Cougar Town," passed away in 2020 after being diagnosed with a brain tumor.
Lloyd is a close friend of his "Back To The Future" co-star Michael J. Fox and frequently appears at the events and fundraisers for Fox's foundation, dedicated to finding the cure for Parkinson's Disease.