Alexi Pappas Overcame the Loss of Her Mom and Became an Olympic Runner and Filmmaker – Meet Her
Mike Tyson once said, "you fall down 100 times, you get up 100 times, you learn 100 lessons." Olympic runner, author, and filmmaker Alexi Pappas has lived her life this way since she was only a child, and it has paid off.
In 1995, when Alexi was only four years old, she lost her mother, Roberta, to suicide, so she grew up "without that keystone mentor" in her life.
Her father, John, is a man of principle who always believed that kids should be kept busy, so he made Alexi go to tryouts for many different sports. Once in college, however, she fell in love with running.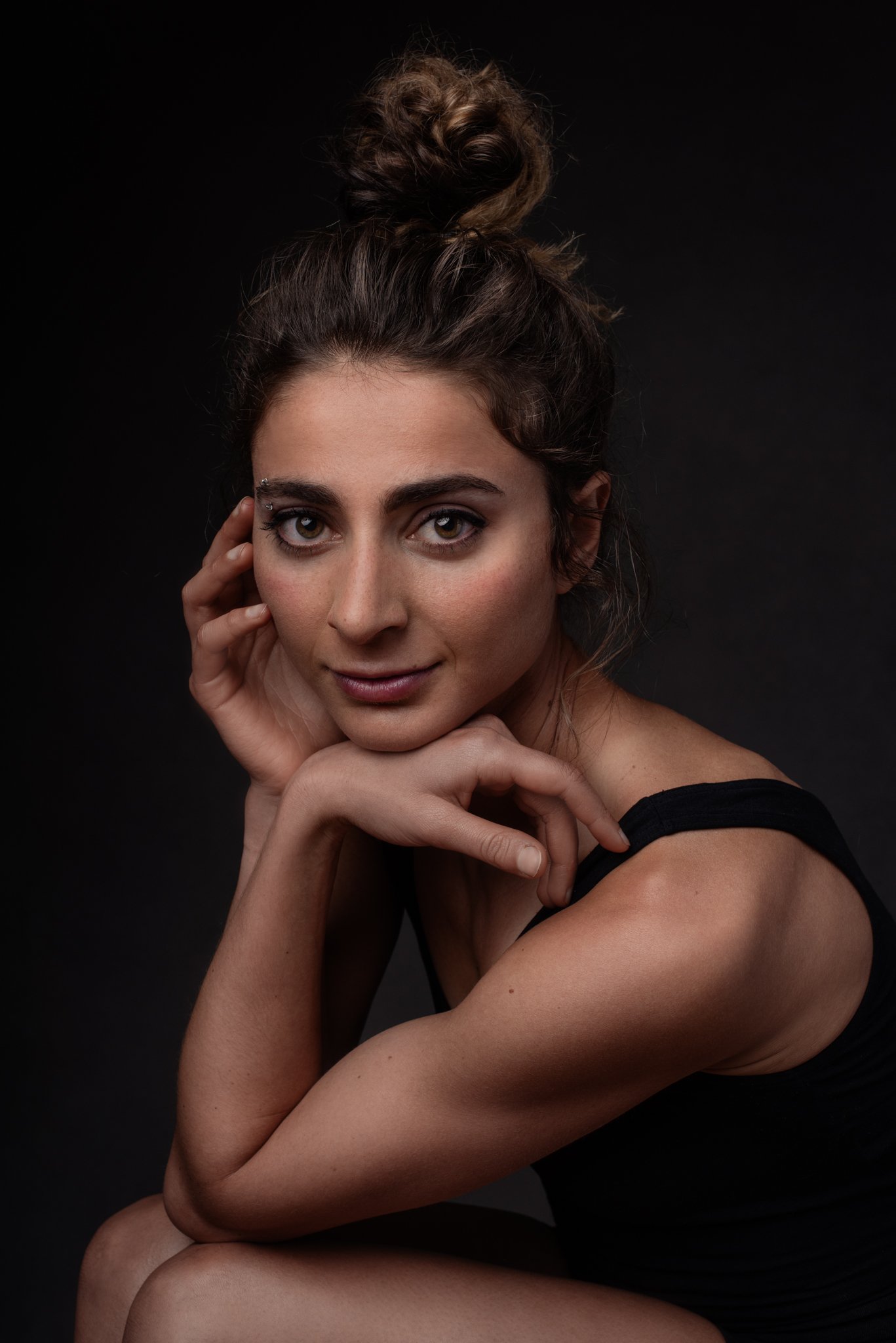 In 2016, shortly after becoming a Greek citizen, Alexi broke the 10,000-meter Greek national record by about 35 seconds. Later that year, she represented Greece at the 2016 Summer Olympics.
Nowadays, Alexi is not only an Olympic athlete but also the author of an Amazon Best Seller book titled "Bravey" and actress, writer, and director of "Tracktown," a film released in 2016.
During this exclusive interview with AmoMama, Alexi Pappas opened up about growing up without her mother, her father's impact on her life and career, the challenges of being an athlete, her book, and more.
I lost my mom to suicide when I was four.
AmoMama (AM): Hi Alexi! Thank you so much for taking the time to talk with us. How's 2021 been for you and your family?
Alexi Pappas (AP): 2021 has been, honestly, really exciting. I released my book, "Bravey," and that was something that I've worked on for a couple of years, so it's felt really exciting to see that into the world.
I'm really honored and happy with how the release has gone and how many people have enjoyed it, and how many people have found it and connected with it, so it's been great.
(AM): Before we start talking about your impressive career, I have to ask. How much did the pandemic affect your daily routine? Especially because you do a lot of outdoor activities.
(AP): Well, it affected me a lot. The Olympics got pushed. I got stuck in Greece for almost five months pretty unexpectedly. I went over there for a training camp that I thought was going to be a couple of weeks – that was about a year ago – and I got stuck there.
[The pandemic] changed my life quite a bit, and I think now, thankfully, it's safe to be outside in nature on trails. It has affected my access to tracks, which is something that runners use a lot.
In some places, there are no tracks; they're closed. In Los Angeles, they're closed. So, I've had to adjust those trainings to something else.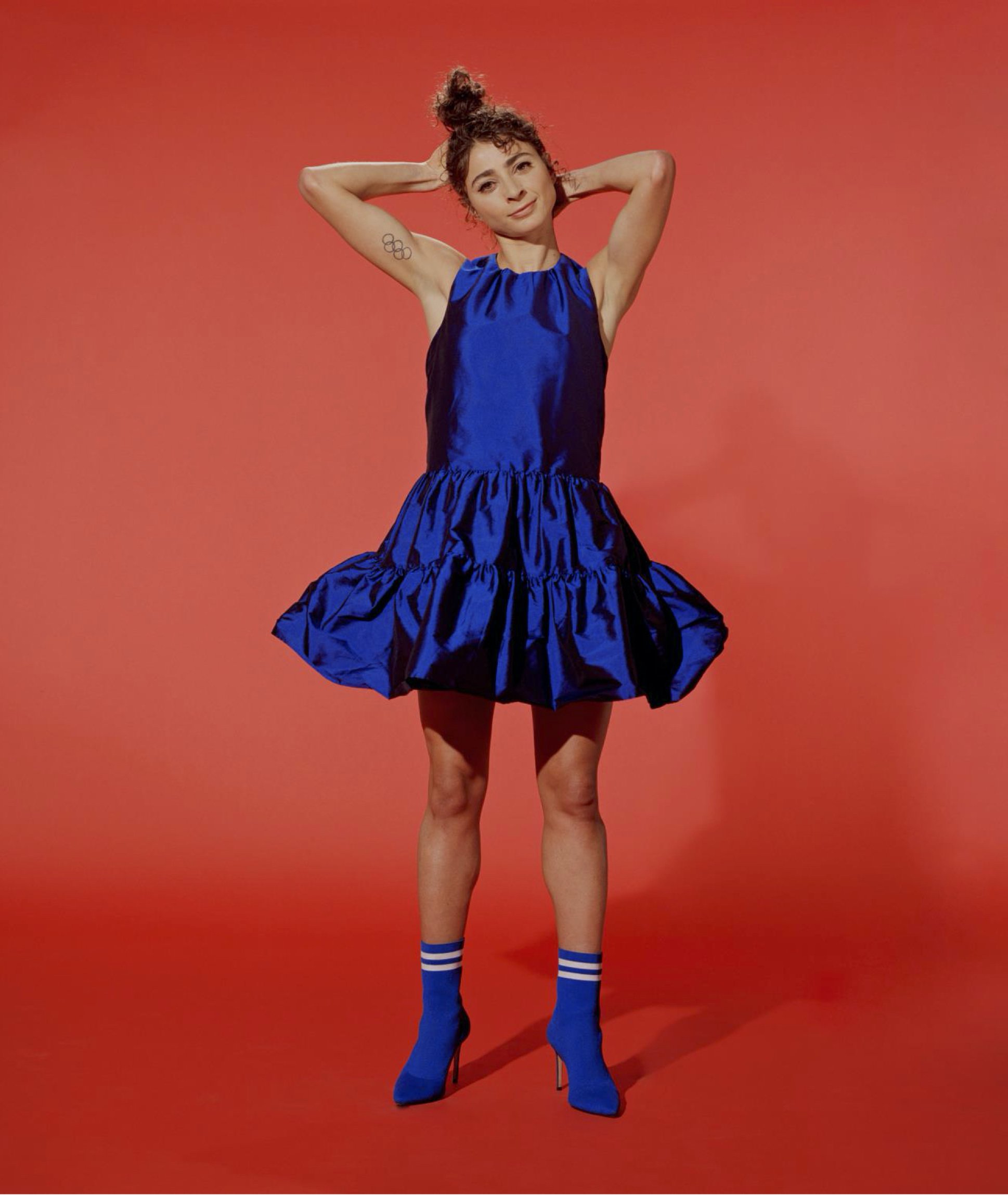 (AM): It's been only a month since your book, "Bravey," hit the shelves, and it's already an Amazon Best Seller, so congratulations on that! Could you please tell our audience what the book is about?
(AP): Thank you! The book is a memoir in essays with a foreword by comedian Maya Rudolph, and it's about chasing dreams and mental health.
I lost my mom to suicide when I was four, so a lot of it is about growing up without that keystone mentor and finding mentors and also figuring out how to orient myself in the world when some of my earliest memories were really challenging and hard.
It's about everything as glamorous as red carpets and the Olympics, and also really challenging things like mental health, puberty, and love.
(AM): Speaking of your mother's passing and the impact it had in your life, what made you want to write "Bravey" and open up about this particular topic with so many people?
(AP): I think that learning what I did the hard way – I certainly didn't understand the vocabulary that I now have around mental health, seeing the brain as a body part.
I didn't understand that until I had my own depression, and I think it would have been really helpful had I known some of that.
So, I think in sharing, hopefully, I can help give people the vocabulary and perspective to feel like they can chase their dreams, they are helpable, they're going to be okay.
I try to do it with the younger me in mind [thinking], "I would have loved to have something like this." I also think that it's harder to be vague than specific. Getting specific was like... it was just the truth, and I think I've always been okay with sharing the truth.
I didn't really fall in love with running until college.
(AM): From the time you were a kid, your dad kept pushing you to try new things. That's also in your book. Do you believe that your life and career would have been different if it wasn't for him?
(AP): For sure. Interestingly enough, we didn't really talk about our feelings so much, which might have been helpful, but what he did do was focus on actions, and I think that those actions taught me how to fall down and get back up.
Those actions showed me worlds that I didn't think I would like – different sports, for example – that I did end up loving.
He really was responsible for helping save my life when I had my depression, so he's played a huge role in my life, and I tried to have the book reflect that for him and the world. The book is kind of about parenting in a way.
(AM): You also played soccer as a kid. Did you always want to be a long-distance runner? Was it a decision made along the way?
(AP): I grew up playing all sorts of sports. I loved soccer and a bunch of other sports, and I think running was a sport that I was the best at, but also, I was the most curious as to, "could I feel the kind of camaraderie and team environment that I felt in these other sports?" That's why I liked these other sports.
I didn't really fall in love with running until college, which is when I had a team that I loved being around. Running is such a social sport because you're talking during a lot of these runs.
So, I was enjoying it, but it wasn't like I was a little kid wanting to be an Olympic runner. I think I wanted to be an Olympian, but I didn't know what that would look like.
(AM): In your opinion, what makes running special and different from the rest of the sports?
(AP): Running, I think, it's a wonderful way to see a place. That's been one of my favorite things about running.
The best way to go travel around the city is on foot, and I have some really fond memories of meeting people and seeing places through that sport, so I think that's one of the best things about it.
I also think it connects you with other people. I think it's a sport people can just choose to do. You don't need a team to do it. So, it's allowed me to meet more people and feel connected to them.
And I think it is a really pure test of your mental and physical capacity, and I like how much you're able to work hard, and if you work hard, you will improve in running, and I like that about it.
I think nerves are cousin to excitement, so I'm not so upset when I'm nervous.
(AM): It takes a lot to be a professional athlete like you. From working out a lot and practicing even when your muscles are sore to giving up on some of the things that other people take for granted. What would you say is the biggest thing that you have sacrificed to favor your career?
(AP): I prefer to use the word "choice" over "sacrifice." I think that's an important distinction because if we feel like we're sacrificing something, I think there's an inherent bitterness to it, and it can feel negative. I think "choice," like "I'm choosing to do this instead of this," is a better way to look at it.
The things that I have chosen not to do because of running… I think I chose to dive headfirst into the athletics before fully moving to LA and pursuing acting, for example.
I think I really was in these certain training environments. I lived in Eugene, Oregon. I lived in Mammoth Lakes, which are these smaller towns, so I delayed, I think a little bit, some of the creative career.
But I think that the athletic [part of my life] has helped my creative career, so it's not been so much of one instead of the other is just one before the other.
There's a lot of parties I've missed, weddings I've missed. The things you assume an athlete might miss, I've missed. It has been hard sometimes to choose the priority.
(AM): As a former soccer player, I know how hard it is to control anxiety before a big game. How do you cope with those feelings before an important competition?
(AP): I think nerves are cousin to excitement, so I'm not so upset when I'm nervous. I think I embrace that as a good sign because it means I care. I think that's honestly the best advice I have.
Nerves are not a bad thing. They mean that we care. I think, practically, you can look to your teammates, your coach, your training – you can see that you put in the work. Or you put in as much work as you can.
The most you can ever ask yourself is to try your best, and I think that's a really calming thought, too, because it's like, "I'm not demanding that I am the best. I'm demanding that I try my best." I think that's helpful.
(AM): Facing failure and defeat is basically the core of being an athlete. How do you cope with failure?
(AP): Well, you sort of said it right there: it is normal as an athlete. So, I think I've accepted that as a part of success. It's like you're going to lose some games, you're not going to win every race, and that's completely normal.
I think what is helpful is to feel that there are no regrets – only lessons. So, I try to think, "what's the lesson here? What am I getting out of this?" so that I always feel like, in some way, I am a winner. If you're growing, your winning.
(AM): We often hear that a creative mind is never at rest, and you know this firsthand. If being an Olympic athlete wasn't hard enough, you're also a poet, writer, actress, and filmmaker. Why are you so interested in sharing stories with the world?
(AP): I think sharing stories with the world helps the world understand that most people's journey is more circuitous than you think.
As much as we see someone's image on Instagram, and we can assume they got there in this certain way, I think stories help tell more of the, well, story – more of the tale. I really care about young people, because I just needed a lot of help when I was younger.
So, when I think about people reading my books and watching my movies, I think a lot about a young teenage girl who is trying to find permission to believe in herself and find some confidence, and I think that can come from learning where other people came from and those stories.
(AM): In "Tracktown," your film released in 2016, you star as a middle-distance runner who's trying to find balance between her life and sports career. Was it hard to find that balance in real life?
(AP): For sure. It's very hard. I think it takes a tremendous amount of intention and integrity with how I'm spending my time and just knowing what my priorities are.
[My priorities will] shift even from day to day. But I always need to know what is the priority today, and then everything kind of falls into place from there.
I'm working on a television show [and] another movie that we're shooting.
(AM): In your case, what's more fulfilling, writing a good story or competing on a 10K race?
(AP): Oh, wow! They're both a product of so much time and hard work, so they're both equally important to me.
(AM): If you had to choose to dedicate your life to only one thing, what would that be and why?
(AP): I think if I really only had one thing, then I probably would just be a part of my family. I think that the reason why all these pursuits are possible and fun is because of my husband and partner, Jeremy, and my family, really. So, I think if I had to do one thing, I might just be a part of my family.
(AM): You've had a very successful career, and you're only 30 years old. What's been keeping you grounded all these years?
(AP): Just failure. I think in these pursuits, you do fall down and get back up all the time. That is normal, but it also keeps you super grounded. So, I think failure is helpful.
(AM): Do you have something prepared for us this year? What can we expect from you in the near future?
(AP): Yeah! I'm working on a television show, which is really exciting. I'm working on another movie that we're shooting, and I'm still training. I think they'll be some races ahead.
Thank you so much, Alexi! Apart from acting in those two projects (which she also wrote), the Olympic athlete will speak alongside comedian Bill Hader at South by Southwest, an important film festival in Austin, Texas, in mid-March. Way to go!
ⓘ We at AmoMama do our best to give you the most updated news regarding the COVID-19 pandemic, but the situation is constantly changing. We encourage readers to refer to the online updates from CDС, WHO, or Local Health Departments to stay updated. Take care!