GUHH's Angela Simmons Puts Her Curves on Display in a Velvet Catsuit with Sheer Panels (Photos)
Angela Simmons is glowing and toned in a seductive picture shared on her social media recently. The 33-year-old entrepreneur is goddess-like in a velvet catsuit.
Angela Simmons shared a daring image of herself on her Instagram feed, leaving little to the imagination in a black velvet one-piece ensemble with strategic sheer panels in the design.
Simmons sits on the arm of a grey sofa, with her long elegant legs propped up against the couch's seat. Her black satin heels stab the cushion and draw attention to the tiny tattoo of a star on her foot.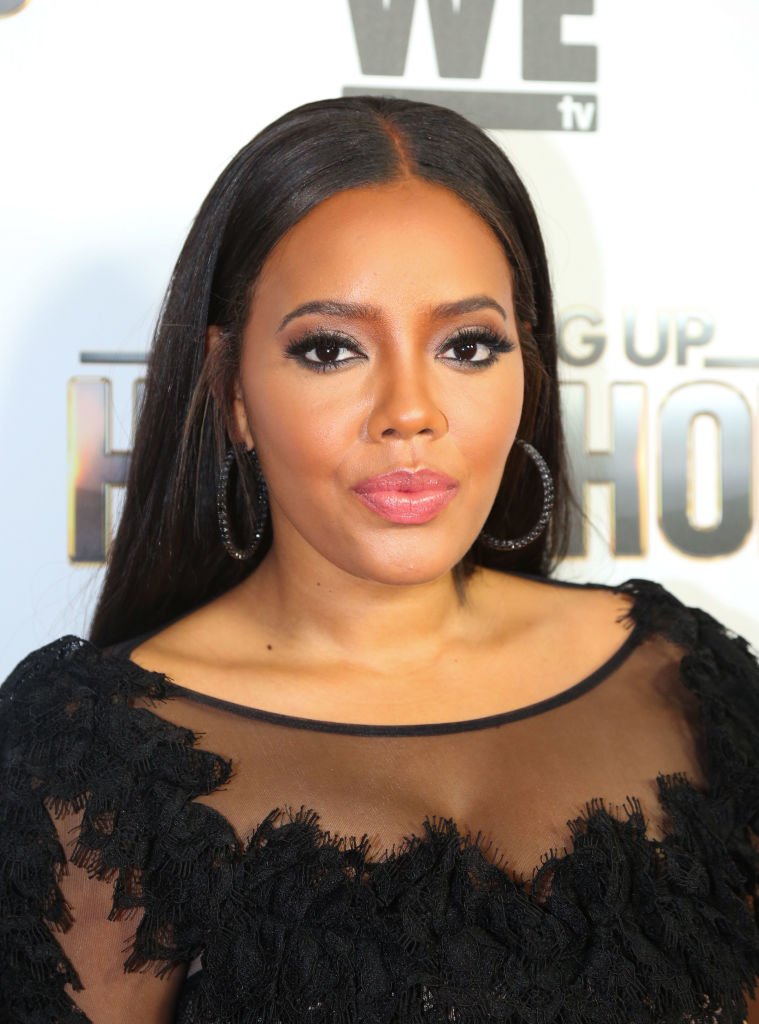 Simmons' one leg is almost entirely exposed through the transparent material of the one-piece. The velvet bodice also has a plunging neckline and reveals some of her cleavage.
The second image in the thread shows off the full-length outfit and her beautiful locks of dark hair. The suit has long sleeves and a faux choker made by the velvet neckline. She wrote in the title of the post:
"Tight circle no squares."
Simmons has been committed to bettering her body and physical wellness since September last year. The results have been noticeable, and so has the "Growing Up Hip Hop" star's confidence.
After one week of exercising, she shared an honest picture of what her stomach and thighs looked like in a bikini picture. She wanted to encourage acceptance and love for her vessel.
Simmons and her boyfriend, Jacobs, quietly split up last year and no longer follow each other on social media.
Since then, Simmons has been wowing fans with sultry pictures that show off her figure and beauty. The beauty line owner shared some other candid snaps of herself on social media.
In the posts, she again emphasized self-love and reminded her audience that it is normal for weight to fluctuate. She poignantly penned a sincere message to her followers in another Instagram caption, saying:
"even if I have goals to lose weight , gain weight , gain muscle mass , that in this very moment I am enough."
Simmons announced that she was dating the professional boxer Daniel Jacobs in August 2020. She was quickly congratulated by her friend Bow Wow, who she had also almost dated.
Unfortunately, Simmons and her boyfriend, Jacobs, quietly split up last year and no longer follow each other on social media. All their posts together had been removed from her Instagram account by the beginning of 2021.
Before Jacobs, Simmons was engaged to Sutton Tennyson, with whom she has a son, Sutton Tennyson Jr. However, the couple broke off their wedding plans, and shortly after that, Tennyson was killed.
Tennyson was shot and murdered after an argument in his driveway outside of his home in Atlanta. Simmons was devastated afterward but vowed to raise their son correctly.