Justin Bieber Bursts into Tears after Seeing His Custom Rolls Royce That Took 3 Years to Build
Justin Bieber got emotional and burst into tears when his custom Rolls Royce, which took three years to build, was unveiled. The futuristic vehicle is the only one of its kind in the world.
Justin Bieber is now a proud owner of a spectacular custom Rolls Royce vehicle — one that brought him to his knees. Over the weekend, the renowned singer made headlines when he came in contact with the spaceship-like luxury vehicle. 
Bieber got emotional on seeing the futuristic car, which took three years to build, and broke down in tears, overwhelmed by the beauty before him. The superb vehicle was created with the help of West Coast Customs.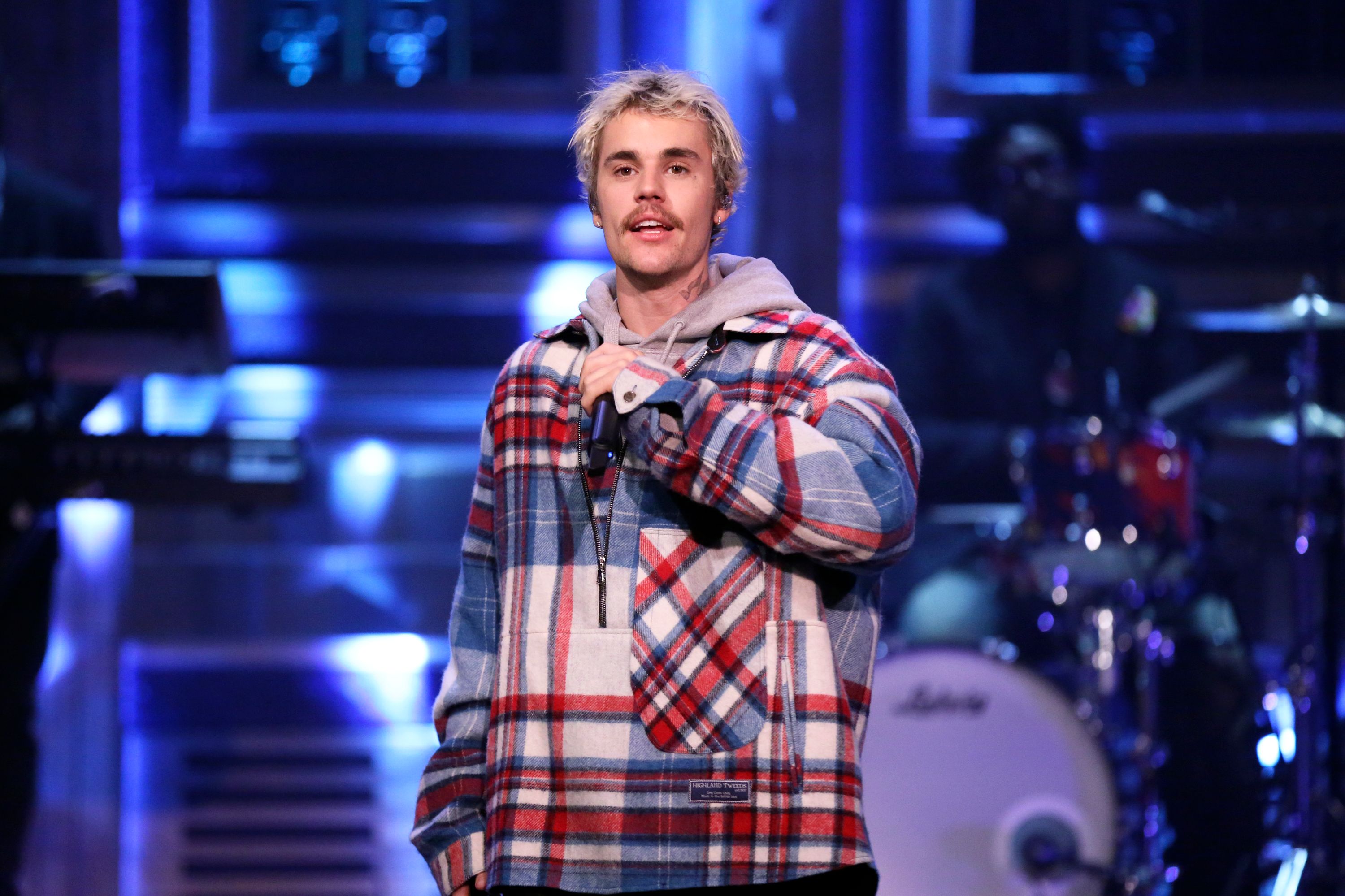 The silver matte car was inspired by the Rolls-Royce 103ex and modeled to look like the luxury auto company's famous Wraith model. The exquisite two-seater features a panoramic roof and half wheels that make it look like it floats.
On walking into the workshop to behold his latest luxury purchase, the 26-year-old became speechless and awe-struck as he exclaimed, "What" and "Oh my goodness" repeatedly. At some point, the singer held his head and dropped to his knees. 
Ryan Friedlinghaus, the founder of WCC, opened up about the process of creating the car, recalling that it went as far back as 2018 when Bieber called him up to tell him about the Rolls-Royce 103ex vision model.
Bieber also has a Cadillac CTS V Bat Mobile with a matching motorcycle.
After finding out that the car didn't exist as it was just a prototype, Friedlinghaus embarked on a manufacturing journey to bring the vehicle to life for the "Lonely" crooner. The custom car is the only one of its kind in existence.
Bieber is a die-hard lover of luxury cars and boasts of an impressive collection with jaw-dropping price tags. His first car was a custom-made Ferrari F430 which he purchased when he turned 16.
At 18, he added a blue Lamborghini Aventador to his collection. The Canadian singer has two more cars from the Italian auto company, which includes a $240,000 Lamborghini Huracan and a $200,000 Lamborghini Gallardo gifted to him by P.Diddy.
Bieber also has a Cadillac CTS V Bat Mobile with a matching motorcycle, an Audi R8 —which he wrapped in leopard print, a Mercedes Maybach S600, a Rolls-Royce Phantom, a Fisker Karma, and a Mercedes Sprinter Van.  
For his everyday driving, Bieber uses a custom Matte black Range Rover V8. The "Lonely" crooner also has a luxurious collection of motorcycles, including an MV Augusta, a Can-Am Spyder three-wheeler, and a Campagna T-Rex 14R.