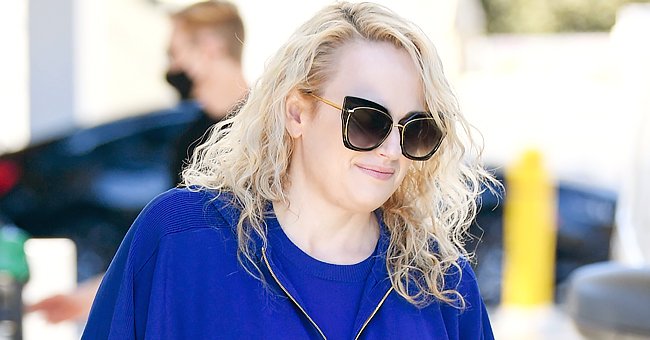 Getty Images
Rebel Wilson Looks Unrecognizable as She Shares a Surprising TBT Photo Wearing a Tennis Skirt
Comic star Rebel Wilson gave fans a glimpse of what she looked like some years ago, showing off her trim figure and dropping hints on her old-time passion.
"Pitch perfect" star Rebel Wilson's throwback show-off was a lovely photo of her expending some energy and letting fans know she once had dreams of being an athlete.
The one-photo post showed Wilson looking focused on the tennis court in her all-white tennis gear. The TV star's mini-skirt gave a full view of her toned legs.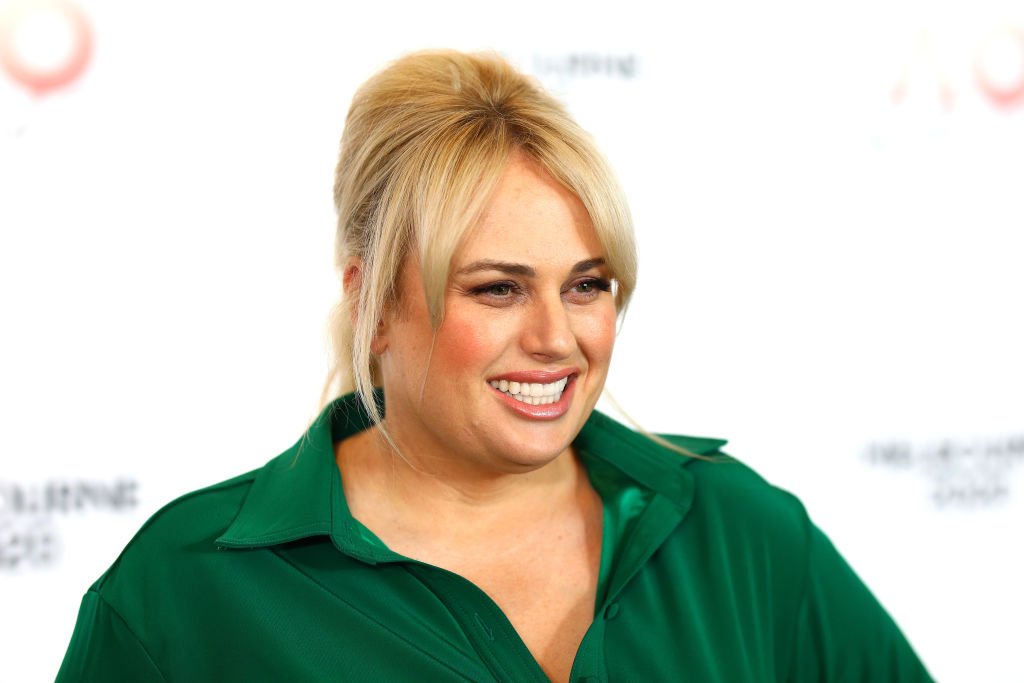 Rebel Wilson at the Australian Open in January 2020. | Photo: Getty Images
The star completed the sporty look with a pair of sparkly white footwears, as she was photographed in a slightly crouched position, ready to swing at the yellow tennis ball in motion.
The look on Wilson's face exuded nothing short of determination, ready to show off her skills. The star's caption had her sweetly recalling what she would have been outside Hollywood:
"I don't know whether you guys know, but one of my original career choices was to be a professional tennis player...i ended up being way too short…"
Many fans did not mind the setback she faced with being a pro tennis player, as they shared encouraging comments, letting her know it was not too late to fulfill her sports dreams.
Last week, Wilson was quite pleased on social media, sending shoutouts and praises to her friend and tennis pro Karolina Muchova on her victory against Ash Barty.
Wilson explained that she would often be on a diet, in the past, trying to shed little weight.
Wilson, 40, shared a clip of herself sitting at home, showing that she just finished watching the game. The actress gave some props to Barty before going on to gush over Muchova.
For a while now, the highlights of Wilson's life updates have revolved around her body transformation and weight loss journey. It is also safe to say that she would stop at nothing to keep fit.
The movie star has made considerable progress with determination and the help of her fitness trainer Jono Castano. At the start of 2020, Wilson tagged the duration as her "Year of Health," and by November, she achieved her 165 pounds weight.
"The Hustle" actress was in an interview earlier this month where she shared that she was proud of her weight loss journey, noting that it was the first time she did not gain the weight back.
Wilson explained that she would often be on a diet, in the past, trying to shed little weight, "here and there," but it always seemed futile because she would regain the weight.
The award-winning star shared that she felt like her weight loss stayed intact because she went all in, working on her transformation at every angle, most importantly, her emotional side.
Please fill in your e-mail so we can share with you our top stories!