Shutterstock.com
Watch This Mom Reunite with Her Newborn Quadruplets after Being Separated by Texas Winter Storm
A Texas mom filmed the moment she reunited with her quadruplets on TikTok and reached over 19 million views.
The recent Texas snowstorm left several residents freezing in their homes, trapped, and without electricity. Having been raised in New Jersey, couple Starlyn and Bill Cafferata were nothing new to winter storms.
However, they did not expect the extreme effects this would bring, including being separated from their newborn quadruplets, who were in St. David's North Austin Medical Center's NICU, 40 miles away.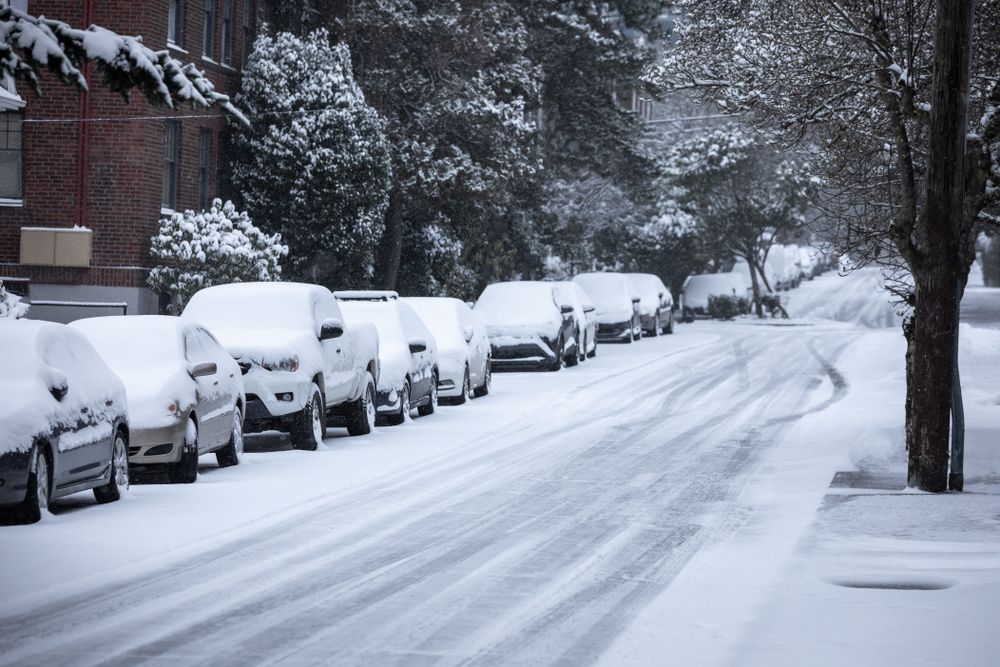 A snow covered street filled with snow covered cars. | Source: Shutterstock
According to Bill, they could not drive to their babies because of the frozen and blocked roads. After trying to get his truck out, the realtor found himself stuck for three hours.
Because of the snowstorm, Bill and Starlyn were separated from their quadruplets, Francesca, Stella, Lennon, and Enzo, for eight long days. Luckily, the hospital staff were kind enough to FaceTime with the couple and showed their kids.
Finally, the day came when the couple could drive to their newborns, and they made sure to document it all. Bill filmed Starlyn's reunion with her babies and posted it on TikTok, which soon went viral with over 19 million views.
There have been deaths related to the storm in Texas, Louisiana, North Carolina, Kentucky, and Missouri.
According to the mom, her babies have grown a lot since weighing more than five pounds. Their reunion brought Starlyn to tears as she was filled with emotion.
Her daughters, Francesca and Lennon, are safely home, joining their two-year-old sister Zoe, while Stella and Enzo are still being cared for by the hospital. "They're healthy," Bill shared. "It's just a matter of how much volume they're eating."
The Texas winter storm left millions without power and heaters amid freezing weather. There have been deaths related to the storm in Texas, Louisiana, North Carolina, Kentucky, and Missouri.
Mike Hixenbaugh, a Texas dad, was among those who experienced the darkest and scariest times during the storm as his toddler began choking on a peanut.
According to the NBC News reporter, calling for help in his cold home with no electricity was nearly impossible, so he had to rush his two-year-old to the nearest hospital, which had no water access.
Hixenbaugh sped up and drove through stop signs to make his way to the hospital. Luckily, his son is in stable condition after receiving medical attention and emergency surgery.
Please fill in your e-mail so we can share with you our top stories!