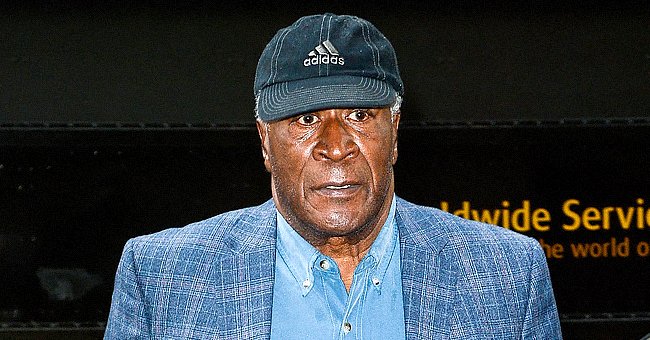 Getty Images
John Amos & His Look-Alike Son KC Sing in TikTok Video Sitting in a Car near Gorgeous Mountains
A TikTok video of "Good Times" actor John Amos and his look-alike son KC singing together while sitting in a car near a gorgeous mountain has been warming hearts since it was shared.
"Good Times" actor John Amos might be older than when the world first met him as a young actor, but he still has strength and groove with him judging from a heartwarming video his son KC shared.
KC, an accomplished producer and movie director, shared a sweet TikTok video of him and his iconic father enjoying some father and son time sitting in a car near a gorgeous mountain with a natural view.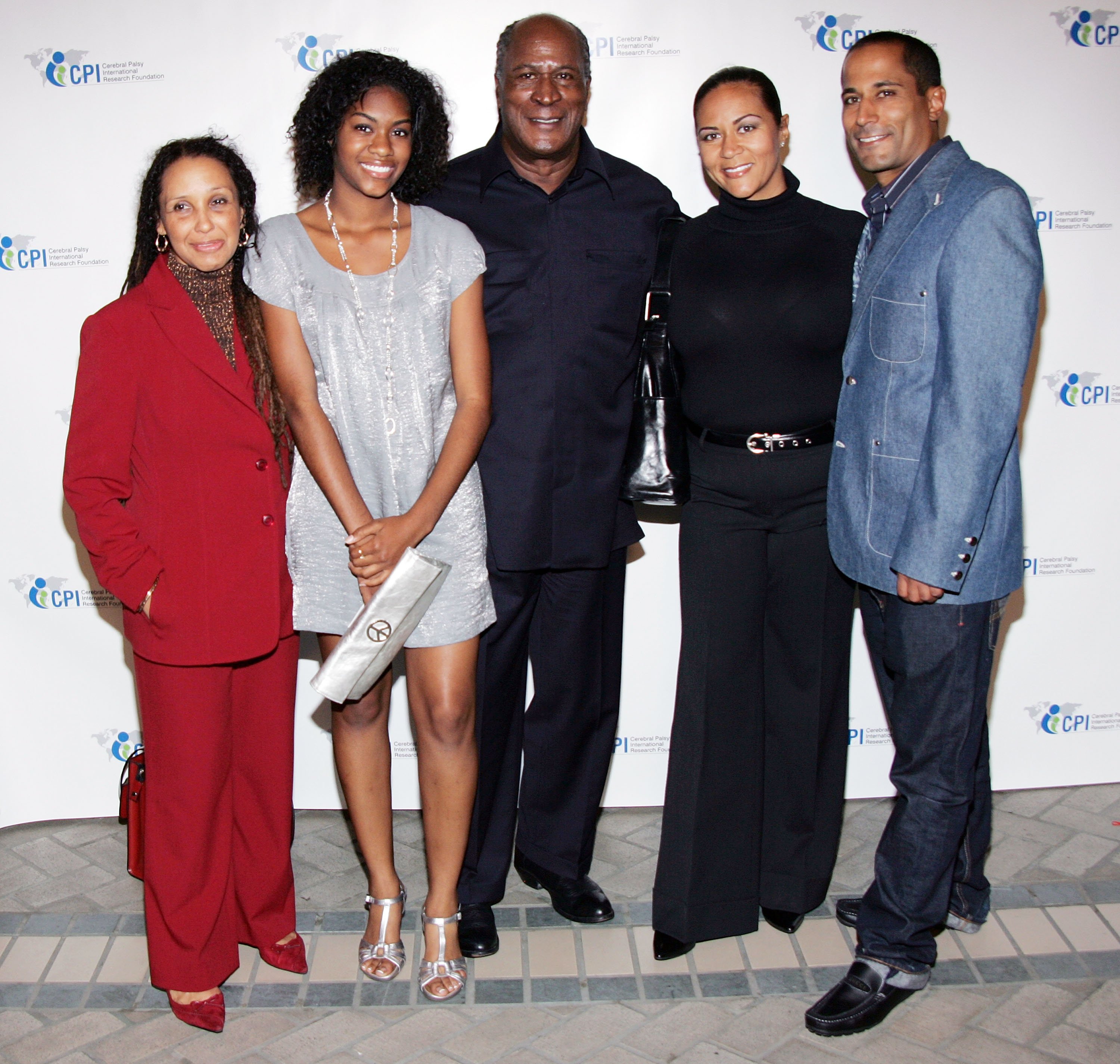 John Amos, Shannon Amos, K.C. Amos and friends in Los Angeles, California on December 3, 2008. | Photo: Getty Images
Amos looked relaxed and excited about sharing the outdoor time with his son. The duo sang heartily with bouts of smiles and happiness. Both wore jackets and caps as they enjoyed their moment.
Fans were given a glimpse of the beautiful scene where the father-son duo bonded. Amos and his son went closer to nature as they chilled around a nice view of mountains.
In another TikTok video from their heartwarming moment, Amos and his award-winning son lipsynced to "The Message (feat. Melle Mel & Duke Bootee) - Grandmaster Flash & The Fur," and they looked excited sharing the moment.
Amos has a lot to be grateful for when he thinks of his life and career. His children have enjoyed successful careers in the movie industry, and he peaked as a great name of his era.
He stated that he was blessed to have played such a huge role as the first Black father of a complete family.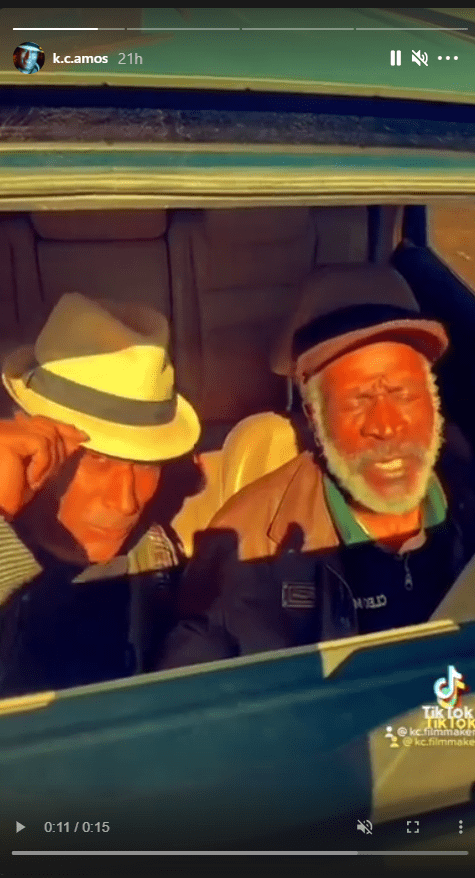 A picture of K.C. Amos and his dad John Amos lip-syncing to a song in the car. | Photo: Instagram/k.c.amos
He rose to fame when he featured on the hit 70s sitcom "Good Times," which enjoyed remarkable success and launched his career to another level, although he was fired.
Amos had his spell on the show cut off and his character killed off after it appeared that he was giving the producers a hard time, some pointing to his personality as the reason behind his dismissal.
The iconic actor has recently opened up on what led to the termination and reportedly said that his desire to make the show more authentic cost him his time on the successful sitcom.
Amos revealed that there were no Black writers to properly depict how a typical Black family would react, and his bid to ensure the script correctly reflected Blacks rubbed off on the directors wrongly.
Now aged and experienced, Amos admits that his approach may have been a bit too direct but, if given a chance, will react better to the situation while maintaining his position.
In an interview, Amos reflected on the show and had some positive memories from it. He stated that he was blessed to have played such a huge role as the first Black father of a complete family. Not just Amos, the whole world remembers "Good Times" with love.
Please fill in your e-mail so we can share with you our top stories!