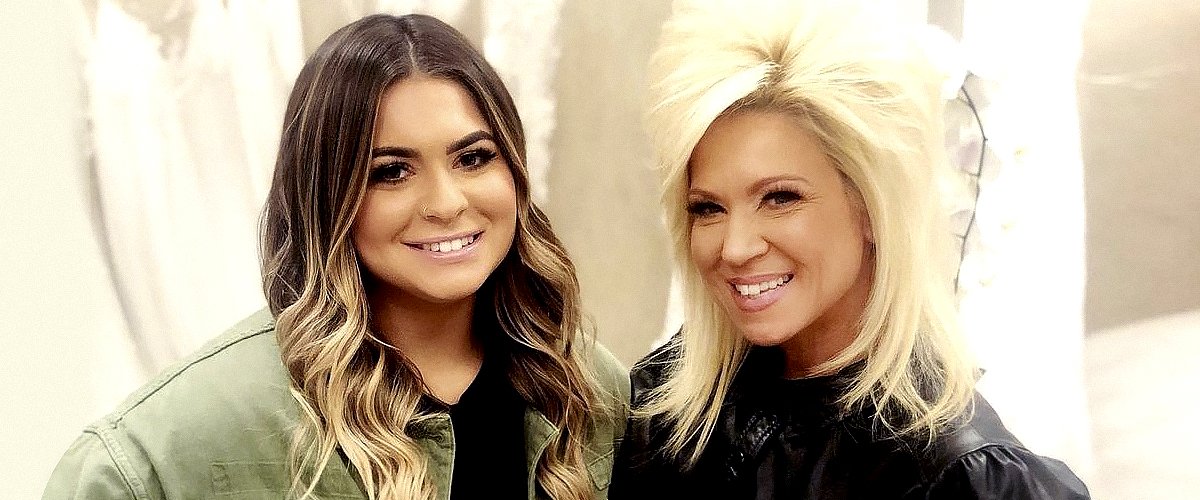 instagram.com/viccaputo
Victoria Caputo Is Praised for Body-Positive Photos as She Poses Confidently in a Bodysuit

"Long Island Medium" star Theresa Caputo's daughter Victoria Caputo took her fans and followers on social media by surprise recently with a bathing suit photo that was deemed inspirational.
26-year-old Victoria Caputo is the only daughter of "psychic medium" and reality TV star Theresa Caputo, made famous both for her practice and for her central role in the TV series "Long Island Medium," which aired between 2011 and 2019.
While the show revolved mainly around Theresa's psychic work, it also involved its share of family drama, and Victoria thus became a figure in America's popular culture, and now she uses her platform to spread positive messages.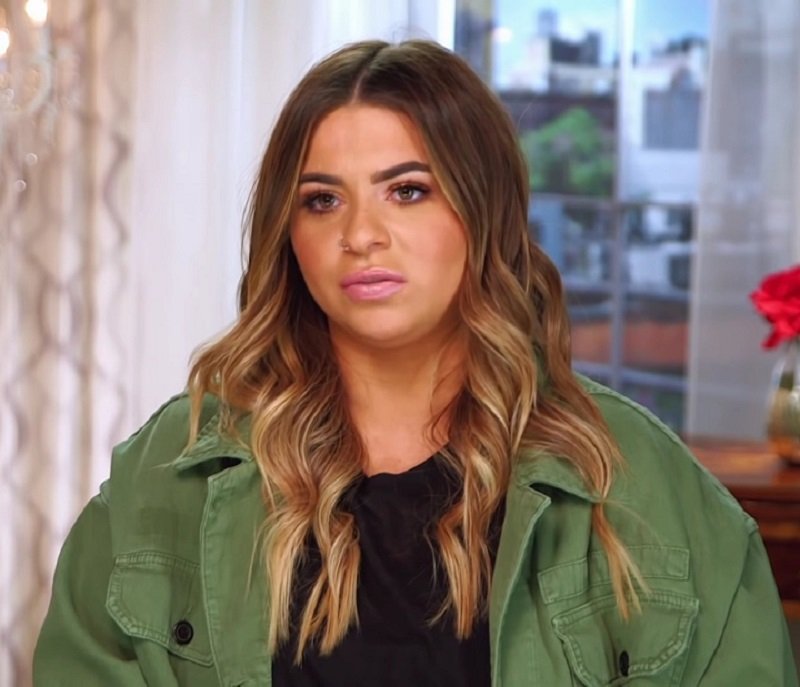 Victoria Caputo on TLC TV Show "Say Yes to The Dress" choosing her wedding dress in Kleinfeld store with her mom Theresa Caputo. | Image: Youtube/SayYesToTheDress
On March 1, 2021, Victoria took to her official Instagram account to share some body-positivity on the social network, using both her own body and her thoughtful words to shatter preconceptions about the body and physical appearance.
Posing in a brown one-piece bathing suit, Victoria flaunted her curvy body with total confidence, and she precisely said that confidence "is key" to challenge reductive beauty standards.
In her caption, Victoria listed the many criticisms that bodies (especially female bodies) are subjected to, and invited her followers to free themselves from the notion of perfection, which is virtually unattainable. She wrote:
"Whatever it is youll never be perfect in anyone's eyes! What's important is you stick to your true self and be confident and embrace what you have!"
Despite the generally positive vibes of the post, Victoria took a moment toward the end of her long caption to warn the haters and "nasty" commenters that spreading hate will always turn on them eventually.
Victoria's devoted fans and followers reacted to the post in the best way possible, and apart from giving her more than 48,000 likes in the first 24 hours, several of them took to the comments section of the post to praise her for this attitude.
"Thank you for being such an inspiration! You are beautiful," wrote a user who also opened up about dealing with her body image in the past. "Thank you for sticking up for not just yourself but others," added another user.
HER ENGAGEMENT
Victoria has been engaged to her fiancé Michael Mastrandea since February 2019, and while their wedding was expecting to be aired on season 15 of "Long Island Medium," it remains unclear if the two are already married.
Victoria and Mastrandea have been publicly dating at least since July 2017, according to the couple's social media activity, with Mastrandea making it official on their first anniversary with a loving post.
Mastrandea has received a very warm welcome in Victoria's family from the beginning, with her mother Theresa having developed a beautiful bond with her soon-to-be son-in-law.
Please fill in your e-mail so we can share with you our top stories!