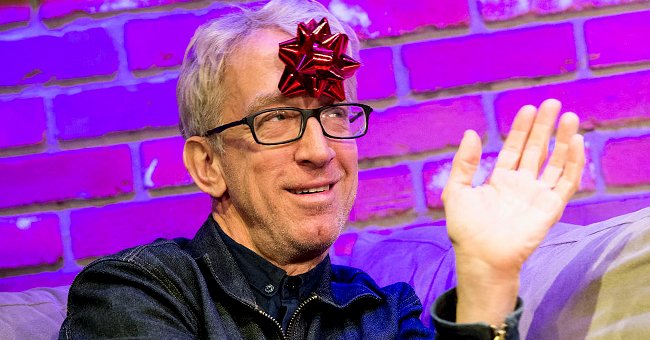 Getty Images
55-Year-Old Comedian Andy Dick Gets Engaged to His 32-Year-Old Girlfriend Elisa Jordana

55-year-old comedian Andy Dick is engaged to his 32-year-old girlfriend Elisa Jordana, but their relationship is not what it seems.
Andy Dick recently got engaged to his girlfriend, Elisa Johnson. However, their relationship has started on a rocky footing because of his wild behavior.
Dick shared an adorably sweet photo of himself and his new fiance, Jordana on his Instagram. In the photo, he is holding her tight and kissing her on the cheek.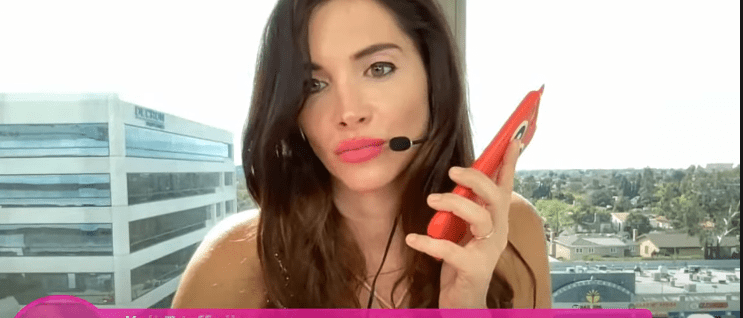 Elisa Jordana pictured during her show "Kermit and Friends. " 2021. | Photo: YouTube/Elisa Jordana
Jordana makes regular appearances on the Howard Stern show and hosts her own comedic chat show on YouTube called "Kermit and Friends."
Dick's Instagram post announcing their engagement appears to be from a date at a restaurant. In the caption, he wrote that they were celebrating two things:
"Yay!!!!! Me and @elisajordana celebrating engagement and Kermit And Friends."
Jordana confirmed their engagement to Page Six and revealed that he had popped the at 6 am on a Sunday a few weeks ago, and she said yes.
However, their engagement might not be as happy as it seems in the picture. On Valentine's Day, the couple was supposed to tie the knot during a live stream on her YouTube show.
He kissed another woman, his roommate Callie during the video call.
Dick did not show up for the stream. She explained that their engagement was not going well during the stream, as she had not spoken to him since the proposal, and he posted another person's nipple on his Instagram story.
Jordana was quick to confirm that the two would be getting married unless something "weird' happened. She revealed to Page Six:
"We are always working on the relationship, so as long as nothing weird happens it is happening."
What is odder is that he was clearly not sober when he appeared on her show as he was slurring his words. He kissed another woman, his roommate Callie during the video call.
The Daily Mail reported that despite his struggles with infidelity and sobriety, Jordana is confident they will make it down the aisle. She described him as a great man.
During her show, she said a sweet tribute to him in which she explained that he makes her laugh and entertains her. She admitted that her favorite thing about him was that he was always trying to have a good time.
Dick has been married twice before and has 3 children. He was married to Ivone Kowalczyk from 1986 to 1990 and shares one child. He shares his two other children with his ex, Lena Sved.
Please fill in your e-mail so we can share with you our top stories!