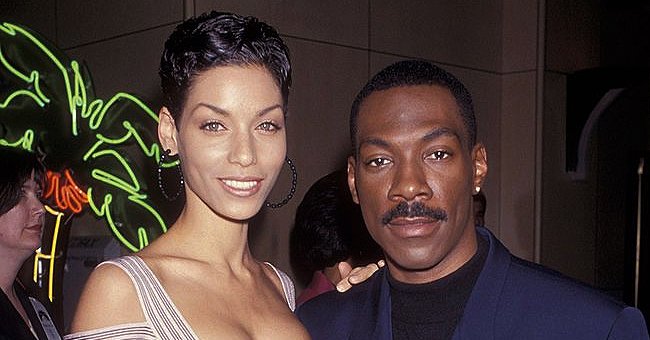 Getty Images
Eddie Murphy's Daughter Bella Shows Flat Tummy Posing in a Garden in Mom Nicole's Blue Jeans
Taking to Instagram, Eddie Murphy's daughter Bella flaunted her flat tummy posing in her mom Nicole Murphy's blue jeans in a garden.
Actor and comedian Eddie Murphy's daughter, Bella Zahra Murphy, shared a post on her Instagram account showing off her flat stomach. She posed alluringly in her mom's blue jeans whilst standing in a garden.
Bella was not afraid to show off her beautiful figure as she shared three photos of herself exposing her abs. She stared at the camera with confidence, standing in a different model-like pose for each pic.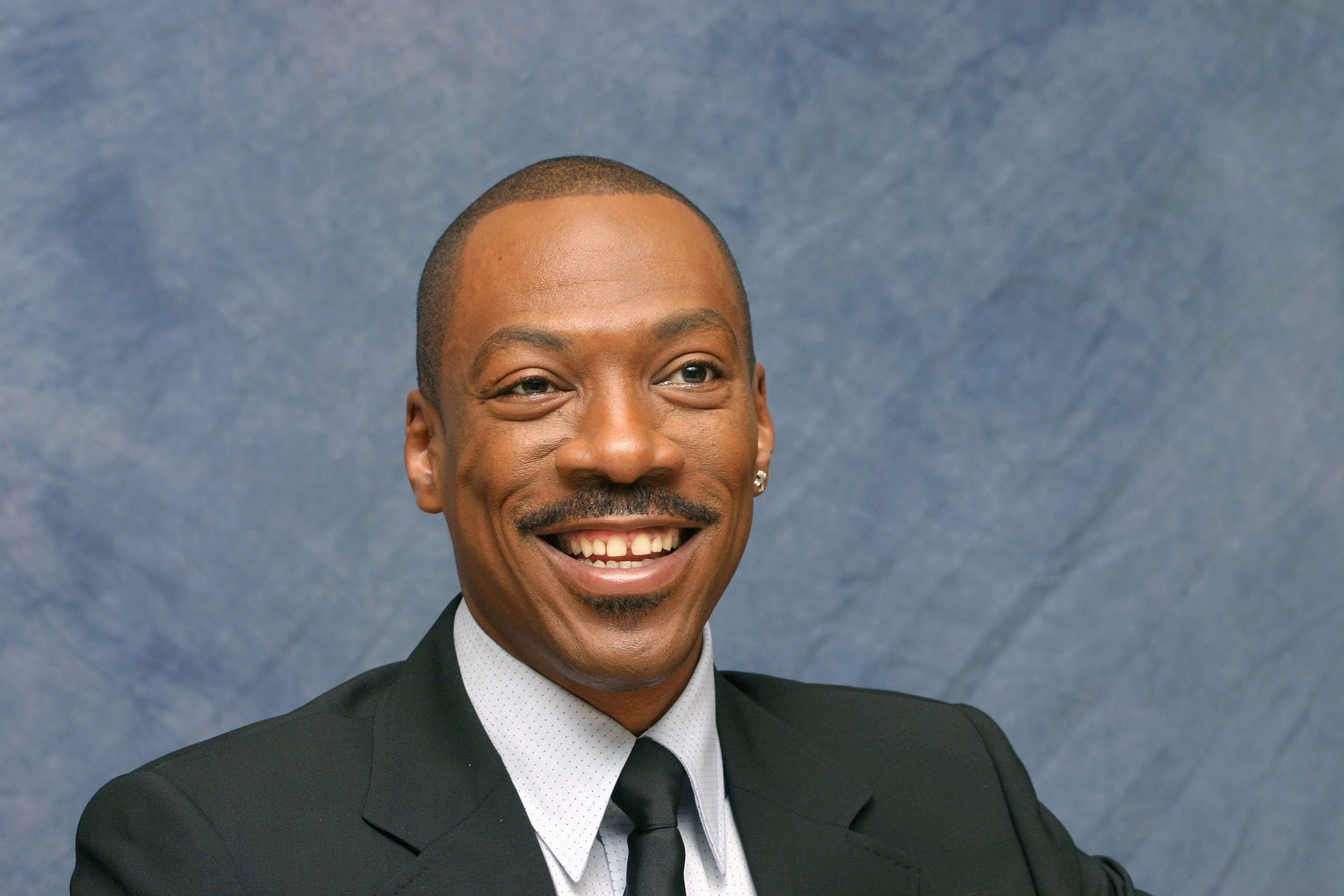 Eddie Murphy talking with the media on November 17, 2006 in Beverly Hills. | Photo: Getty Images
I GOT IT FROM MY MAMA
Bella stood confidently in front of the camera with pigtails while also sporting two long pieces of hair that fell down her face. Her flat stomach was clear to the eye as she wore a revealing yet tasteful color-filled blouse writing the following in the caption:
"I got it from my mama... Literally I stole these jeans from my moms closet ?"
Fans and followers took to the comment section complimenting Bella on her looks, braids, and abs. The Instagram post received a total of just under 2000 likes in total.
THEM GENES
In the first two snapshots of the post, Bella actually refrained from showing her abs or her jeans but rather took to flaunting her gorgeous face and cat-like eyes. It was only in the third pic that she took a shot of herself revealing her flat stomach.
Eddie is the father of quite an incredible amount of children.
Bella may have stolen the jeans from her mother, but she seems to have inherited her genes as well, at least when it comes to her figure. At the age of 43 and even after giving birth Nicole Murphy still rocks abs that would make anyone jealous.
ANGEL
During Eddie and Nicole's split, the comedian allegedly slept with Melanie Brown, a former member of the Spice Girls. She then gave birth to a child who was named Angel but Eddie was reluctant to call himself the biological father, saying:
'" don't know whose child that is until it comes out and has a blood test."
Strangely enough, it is rumored that his ex-wife Nicole was able to help the couple move past this difficult issue. Born in the year 2007, Angel Iris Murphy Brown is now a full-grown teenager at 13 years of age.
FOLLOWING IN HER FATHER'S FOOTSTEPS
Earlier this year, Eddie and Bella posed for the cover of Essence magazine. This was in an effort to promote their upcoming movie which they will both be acting in, "Coming 2 America".
Nicole was incredibly proud of her beautiful daughter. She took to social media platform Instagram to express this pride, asking everyone to go have a look at her baby girl on the cover of Essence.
Besides Bella and Angel, Eddie is the father of quite an incredible amount of children. To be exact, this acclaimed actor and comedian has ten kids in total, whom he shares with different women.
Nicole is the biological mother to five of these children, namely Bella, Zola, Shayne, Myles, and Bria. Beyond Angel, the other four children include Christain, Max, Izzy, and Eric, making for one big happy family.
Please fill in your e-mail so we can share with you our top stories!