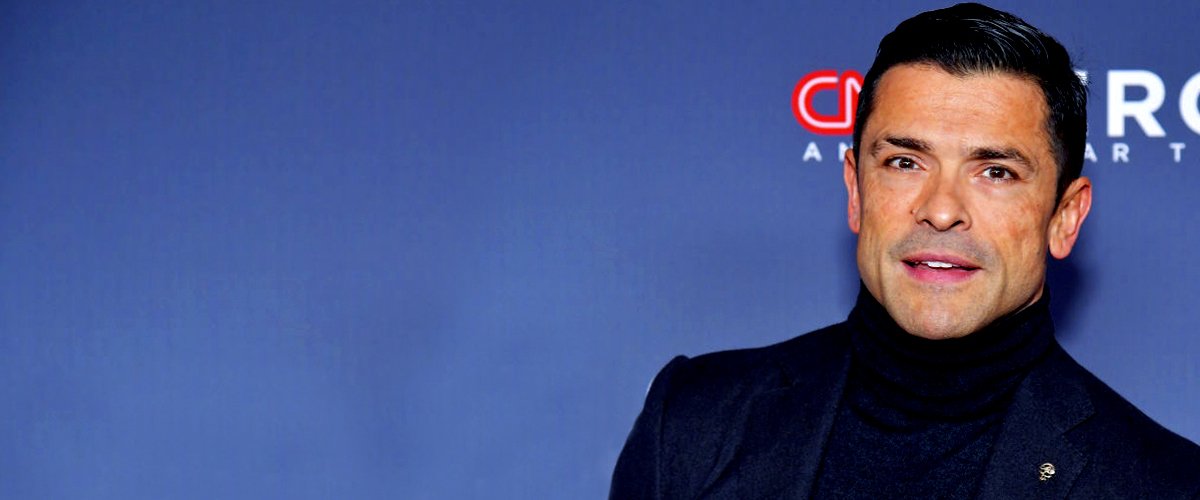 Mark Consuelos and Son Michael Are Twinning in a New Photo and Their Eyes Look So Alike
"Live with Kelly and Ryan" co-host Kelly Ripa's husband, "Riverdale" star Mark Consuelos, couldn't resist taking to social media to gush about how her oldest son is the living image of his father.
50-year-old actress and TV show host Kelly Ripa and her longtime husband, 49-year-old actor Mark Consuelos, are parents of three grown children, daughter Lola, and sons, Michael and Joaquin, who famously resemble their father very much.
On March 2, 2021, Ripa took to her Instagram profile to share yet another proof of how much 23-year-old Michael looks like his father's twin, especially as years go by, and she did so by photographing the father and son side by side.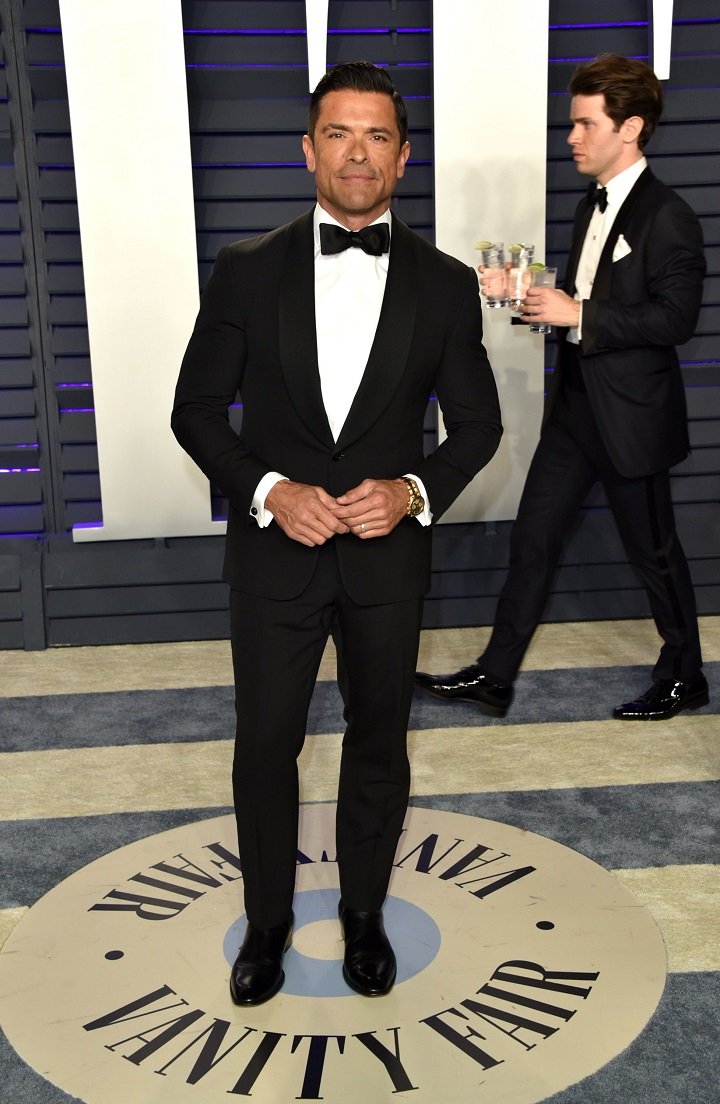 Mark Consuelos attending the 2019 Vanity Fair Oscar Party in Beverly Hills, California, in February 2019. | Image: Getty Images..
"Dos Hirams" ("two Hirams") Ripa captioned the snapshot in Spanish, making a reference to Mark and Michael playing the same character at different ages in the TV series "Riverdale."
The image has received more than 128,000 likes in the first 24 hours after its publication, and even though comments on the post have been restricted, there are some nice comments to read.
"My goodness, it's like a clone of his dad!!!! Uncanny how absolutely identical they look!!" a shocked and expressive fan wrote in reply to the snapshot. "Twins!" another user simply added.
"Such handsome men you have there Mrs. Kelly Consuelos!" wrote a user as a compliment. And yet another person made a comment, this one considering the practical aspects of the resemblance, writing, "Still the best casting."
PARENTS ABOVE ALL THINGS
Ripa and Mark first met when the two starred on "All My Children," and in the course of their marriage of 24 years (and counting), their careers have developed in parallel but first and foremost they had and raised three wonderful children.
Now that their youngest child, son Joaquin, is an 18-year-old man, it is safe to say that Ripa and Mark have one or two things to share about parenting, and they haven't been shy of talking about it with the press as well as in social media.
Ripa grew to be so thrilled about having children that she once admitted to regretting not having tried to have more children when she was still young enough, especially after seeing the adults that her children are today.
Now that the children have gradually left home to go to college and start their own lives, Ripa has stressed the importance of having regular family dinners when possible, even if things don't always go as planned, which is only part of life.
In December 2019, Mark opened up about the nostalgia he felt on that years' holidays, considering that it was probably going to be one of the last on which they were going to have the ultimate decision as parents.
The pandemic also unexpectedly offered Ripa and Michael another chance to spend time together with their children, and the entire family even quarantined in the Caribbean for a while, making memories together even in the darkest times.
Please fill in your e-mail so we can share with you our top stories!