YouTube Star Shalom Blac, 25, Recalls Getting Burned as a Child in Nigeria
Acclaimed YouTuber Shalom Blac recently revealed her experience of being burnt as a child in Nigeria. She also talked about how she embraces her authentic self-love.
Currently, Shalom Blac is focusing on making the beauty industry more diverse. While growing up in Nigeria, she suffered horrific burns in a kitchen accident that changed her life forever.
As Blac's appearance was drastically altered, she relied heavily on makeup. Her vlogging adventure began in the U.S., where she gained confidence and comfort in the vlogosphere.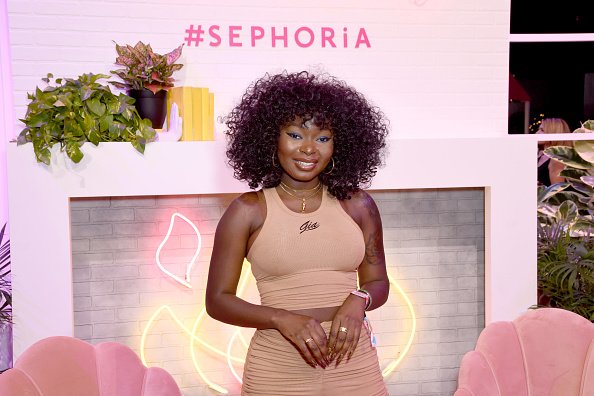 Now, Blac, 25, has 2.3 million combined followers on YouTube and Instagram. Recently, she told PEOPLE about her journey to self-love after the burns she received as a child.
DROP OF A PAN
"I was 9 years old when I got burnt," Blac shared. In her native Nigeria, her mother owned a fast-food restaurant, and she and her siblings helped her sell products.
On one occasion, her mother told her to lay down in the store. Under one of the large tables where she had put some food, young Blac decided to lay down.
That day, her mother did as she always has, taking the hot oil and cooling it off with a big pan. Out of the blue, the pan fell right on Blac and her younger sister.
Blac's memories include waking up in a lot of pain and confusion, wondering why she's experiencing that pain. It's unlike anything she has ever experienced, she said, and it was all over her body.
From an early age, she has been fascinated with makeup.
Blac explained that she can still recall smelling her flesh burning all these years later. Getting treatment in the hospital and recuperating physically took about four months.
'MAD AND FRUSTRATED'
While Blac was in that situation, she described becoming like a monster. It was so lonely for her that she remembered not being able to smile and cursing the people that looked at her.
"I was really mad and frustrated with the world and how my life had suddenly changed and was projecting those negative feelings towards people," she said.
Blac shared she became more dependent on makeup. From an early age, she has been fascinated with it. Watching many people applying makeup helped her pick up on a lot of things.
BECOMING CONFIDENT IN HERSELF
Yet, the struggle remained for her as she tried to search for someone dealing with the same thing she was. No other person looked like her, had scars, and was donning makeup on their skin.
Finally, Blac realized that what she wanted was happiness. It wasn't easy, but having the courage to skip makeup helped. She said that she felt great just walking out the door without makeup.
As she pushed herself beyond her comfort zone, Blac became increasingly knowledgeable. The next challenge awaited her, and she felt like an incredible weight had been lifted off her back.
Blac later started making her own YouTube videos, allowing people to see her as she is, scars and all. She said that seeing how inspired people are by her picture or video motivated her to do more.
One of Blac's videos stressed the importance of accepting oneself. Recently, the star tried recreating Rihanna's Savage x Fenty valentine campaign at home for fun.