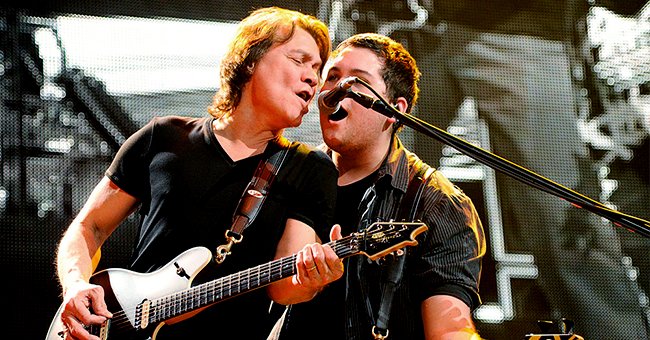 Getty Images
Wolfgang Van Halen Wishes His Late Dad Eddie Van Halen Could See His No. 1 Hit Song 'Distance'
The track dedicated to his late father, "Distance," has reached enormous success leaving Van Halen no choice but to add it to his debut album "Mammoth WVH."
Wolfgang Van Halen is preparing for his debut as Mammoth WVH with the release of the self-titled album scheduled for the middle of the year but is missing his dad all the more.
Wolfgang's song "Distance," which is dedicated to his late father Eddie Van Halen, has sped to the charts' top and has taken first place on MediaBase and BDS Active Radio Charts.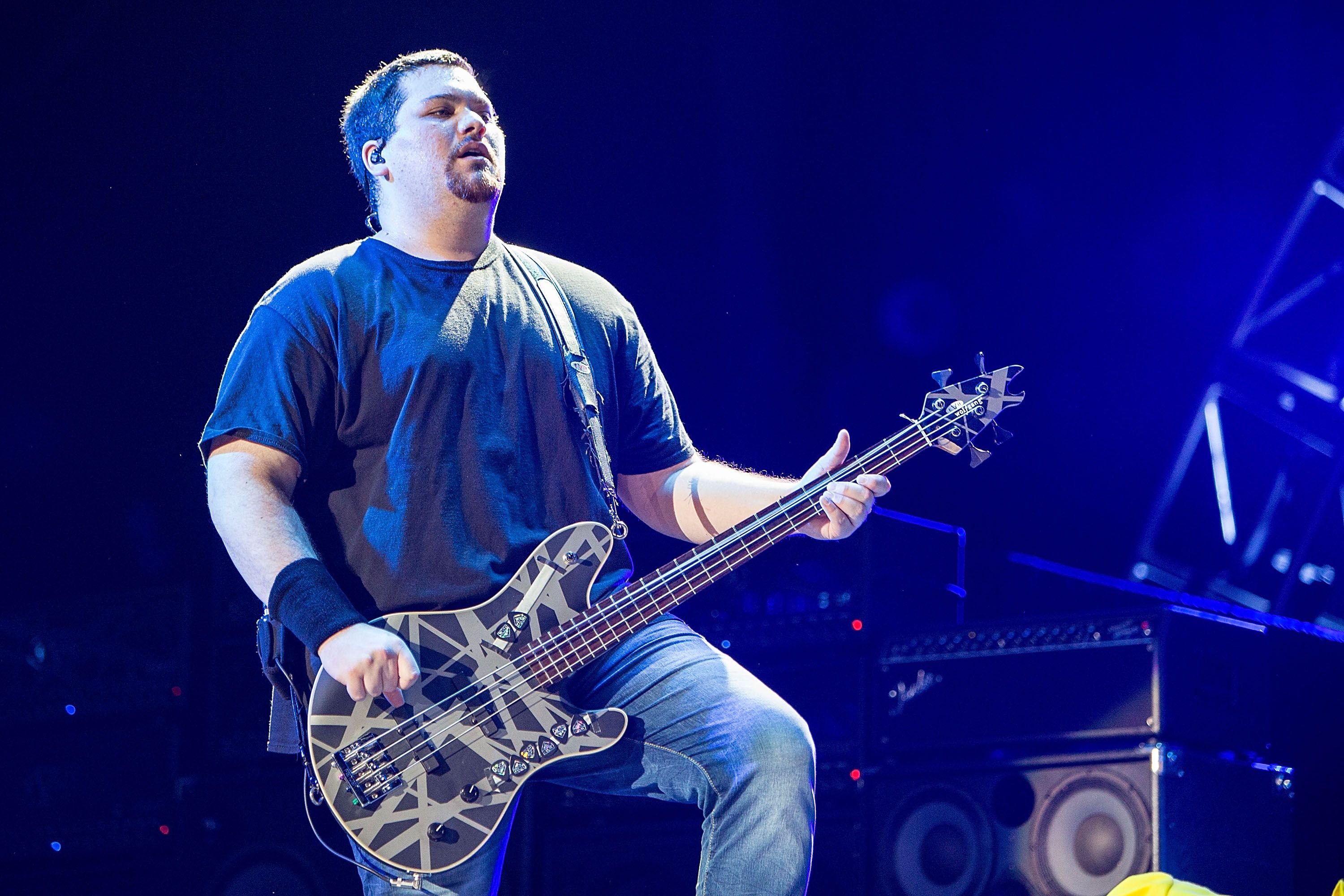 Wolfgang Van Halen of Van Halen at Sleep Train Amphitheatre on September 30, 2015 in Chula Vista, California. | Getty Images
OVERWHELMING RESPONSE
"Distance" is Wolfgang's first number one hit, and because of the immense positive support that it has received will now also be included in his debut album.
The track's success dedicated to his father has left the rock musician missing his father all the more as he reflects on what his response to "Distance" would have been. Wolfgang said:
"Thank you to everyone who helped me get my first #1 song. I wish Pop was here to see it."
VAN HALEN FRONTMAN
With Wolfgang following in his father's rock music footsteps, there isn't a better tribute to him other than writing and dedicating a song to him, as was the case with "Distance," an open letter to Eddie.
Wolfgang's music career started in 2006 as part of his dad's rock band when he was 15.
Eddie was well-known as the "Van Halen" frontman. He died at 65 after losing a battle with cancer that he fought for many years on end. Wolfgang was able to share the special song with his father before he died.
BROKEN HEARTED
Wolfgang has been on a journey of healing after the loss of his father, with his newest track forming part of the process of dealing with Eddie's death.
The 29-year-old informed the public of his father's passing, sharing what a special bond that they shared which stretched beyond their shared love for rock music. He said:
"He was the best father I could ever ask for. Every moment I've shared with him on and off stage was a gift. My heart is broken and I don't think I'll ever fully recover."
EMOTIONAL VIDEO
The music video for "Distance" furthers the already emotionally loaded track. It showcases various videos of Wolfgang growing up alongside his father as they shared laughs, music, and all-around joy.
The music video is an emotional rollercoaster for all of its viewers, including Wolfgang's mother, actress Valerie Bertinelli who had admittedly watched the video on repeat.
Wolfgang's music career started in 2006 as part of his dad's rock band when he was 15. Eddie has evidently played an integral part in his son's personal and professional life.
The 29-year-old has been open about struggling to deal with the grief that has overwhelmed him after his father's death but is doing his best to maintain his positive outlook on life.
Please fill in your e-mail so we can share with you our top stories!