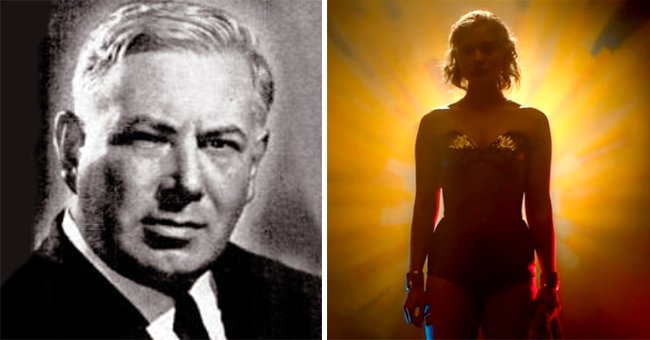 youtube.com/Movieclips Trailers Wikipedia
Wonder Woman Creator Reportedly Lived with 2 Women — inside the Alleged Love Triangle
Comic book writer William Moulton Marston, who created Wonder Woman, had an unconventional personal life due to a polyamorous relationship with his wife, Elizabeth, and their lover, Olive Byrne.
Before Princess Diana of Themyscira, a.k.a. Wonder Woman, became a globally beloved fictional character, she was created by the late psychologist and comic book writer William Moulton Marston.
William's character was so intriguing that she very quickly became a favorite to many. However, his real-life was just as intriguing, if not more so. Let's take a look inside his alleged love triangle.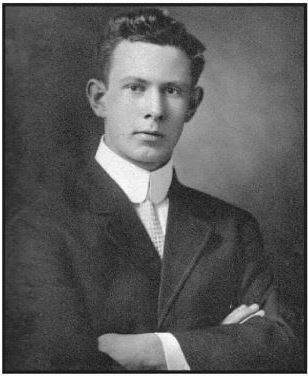 William Moulton Marston before 1916. | Photo: Wikimedia Commons
The comic book writer allegedly lived with and loved two women: his legal wife, Elizabeth, and their polyamorous partner, Olive Byrne. In 2017, director Angela Robinson created a movie based on this unusual story, "Professor Marston and The Wonder Women."
Following its release, The Marston family vehemently disputed many aspects of the film, labeling them as false. Take a look at the story behind the alleged love triangle.
In "Professor Marston and The Wonder Women," it was depicted that William, played by actor Luke Evans, had an intimate relationship with his wife Elizabeth, played by actress Rebecca Hall and Olive Byrne, played by Bella Heathcote.
The husband and wife were teachers and researchers at the associated Harvard and Radcliffe Colleges. There, they met William's research assistant, Byrne.
While working on inventing the lie detector, they grew close and soon discovered that they had fallen in love with one another. Later on, their polyamorous relationship was discovered.
They were subsequently fired from the colleges. Not long after, Byrne discovered that she was pregnant and moved in with the Marstons.
The film depicted how the three of them settled together in their nice New York suburb home, living happily together. Both women eventually had two kids, each for William, while they told others that Byrne was a widowed mother living with them.
Byrne had two sons, while Elizabeth had a son and a daughter named after Byrne. William started his writing career while Elizabeth took a job as a secretary. Byrne stayed at home to take care of their four kids.
Early in the '40s, Marston had the brilliant idea of creating a female Amazon heroine for a comic book. Together with his lovers, they built the character to ably fit with the then-raging feminist movement fighting for women's rights.
Elizabeth and Byrne were reportedly the muses that inspired Diana. With Elizabeth and Byrne's informed perspectives and contributed ideas, William's dreamed Diana of Themyscira, the Wonder Woman, was born and became an instant hit.
The film showed how neighbors one day discovered the trio having intimate relations. Their kids took the brunt of it, often getting bullied. The shaming soon got so intense that Byrne had to move away with her sons per Elizabeth's reluctant request.
Not long after, William fell sick and was rushed to the hospital. There, they learned that he was dying of cancer and had slim chances of surviving the illness.
RECONCILIATION AND THE THEREAFTER
Upon discovering that William was facing a deadly illness, the Wonder Woman author begged Byrne to return to see them again in hopes of reconciling.
When she came, William asked her and Elizabeth to patch things up, asking his wife to submit to Byrne and live in harmony. Amidst tears and high emotions, they made up and admitted that they needed each other. Byrne finally agreed to live with them again.
William then passed away in 1947, and his lovers continued to live together for nearly four decades. While this was true for the most part of it, William's granddaughter, Christie Marston, had a huge problem with the movie's depiction.
The movie claimed that Elizabeth and Byrne continued to have a sexual relationship long after William died. Christie reportedly refuted this, claiming that both women became very close and almost like sisters, but not lovers.
While both parties seemed to be on opposing sides, claiming their versions as the truth of what happened all those decades ago, the movie certainly made its rounds and was even nominated for the Saturn Awards in 2018.
Please fill in your e-mail so we can share with you our top stories!