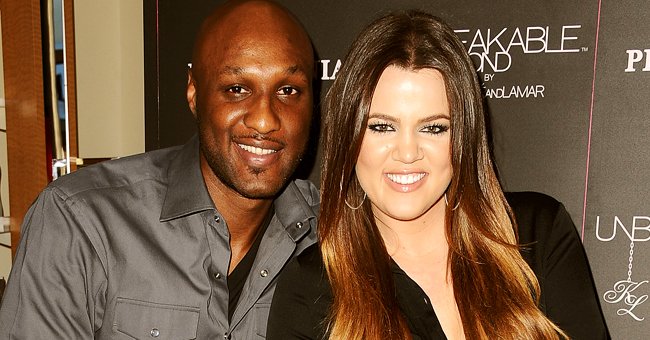 Getty Images
Lamar Odom Thanks His Ex-wife Khloé Kardashian for Loving Him without Judgement in a Cute Video
Lamar Odom recently gave a shout-out to his ex-wife and her family for making him a part of their family in a cute video that saw him watching a marathon of their famous reality TV show.
Lamar Odom recently caught a lot of attention on social media following the release of a video clip that saw him thanking his former wife Khloé Kardashian and her family for treating him fairly and accepting him into their midst.
The video was about one minute long, and it began with the former NBA star focused on the TV screen, which was showing a Lamar Odom-Khloé marathon.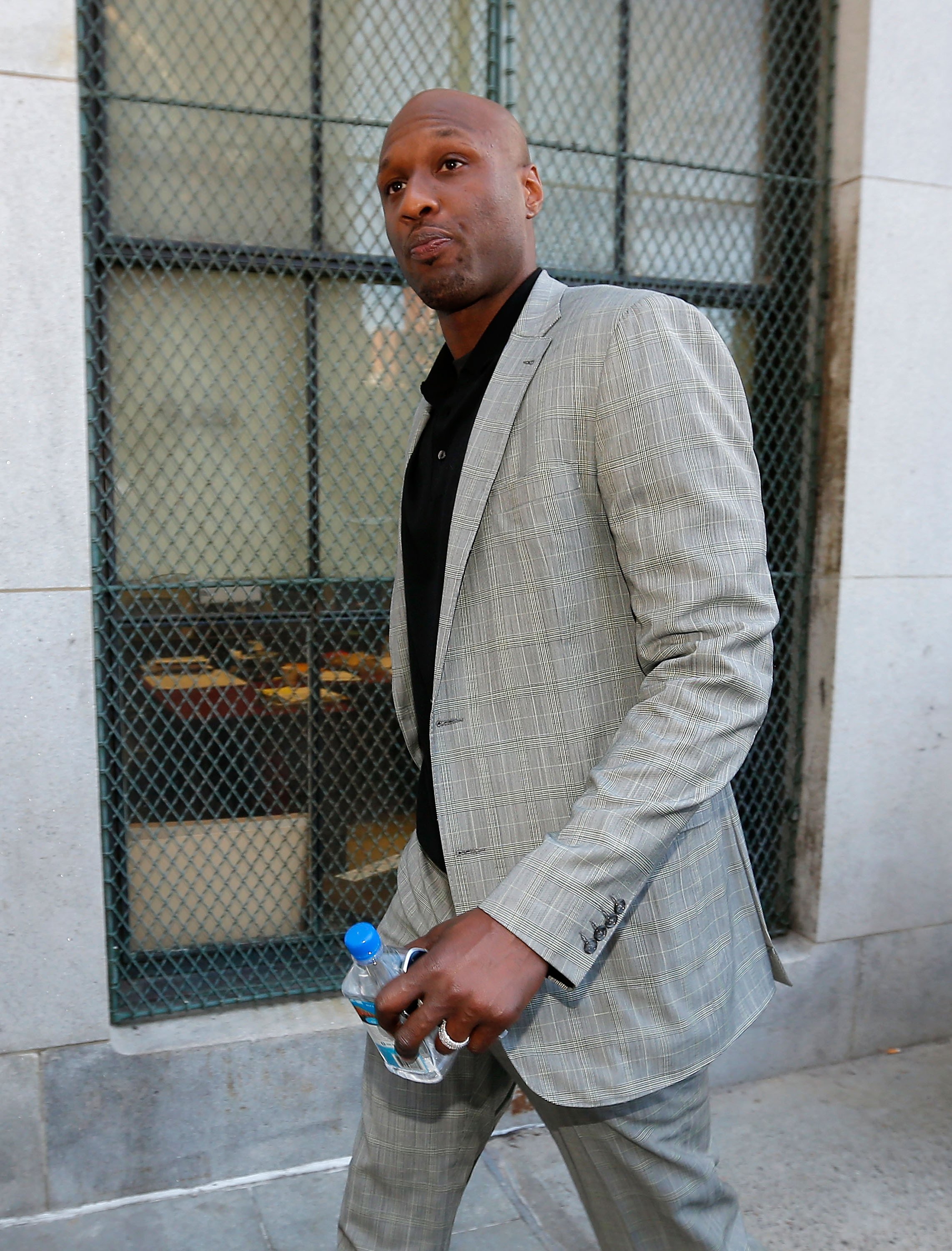 Lamar Odom at a custody hearing with ex-partner Liza Morales on March 5, 2013 in New York City | Photo: Getty Images
Odom thanked E! for taking him down memory lane by airing marathon episodes of his stint on "KUWTK." He gave a shout out to Khloé, Kim Kardashian, and Kris Jenner for giving him a chance to "cross over."
As the video ended, he noted how nostalgic and emotional it felt to watch the old episodes. In his caption, Odom tagged Kris, Khloé, Kim, Rob, and Kourtney before giving more reasons why he is as grateful as he is. He wrote,
"Thank you for taking me in and loving me without judgment - y'all (sic) gave me family, and for that, I am forever grateful."
In the comment section, fans praised him for being humble enough to make such statements publicly. Some were more concerned about the handsome man's taste in women.
One fan advised Odom to avoid women who are after his wealth and status. The advice may have come a bit too late because he was in a relationship with a woman he once claimed: "took advantage of him for monetary reasons."
She had been after fame and did not care about how or where she got it.
Her name is Sabrina Parr, and they were both engaged for a year before Odom ended it on account of her alleged deceit and manipulation.
Parr posted about the breakup in November, leaving a cryptic message about how Odom had "things" he had to sort through independently.
She did not specify what she meant, but fans who know about his battle against substance abuse had several theories. Their breakup didn't last, and one week later, Parr shared a photo of Odom kissing her cheek via her Instagram story.
However, in a recent interview with hosts of "The Real," Odom implied they were done. He revealed that she often lied to him and had also manipulated him for "monetary reasons."
According to him, she had been after fame and did not care about how or where she got it. He named a couple of other things she's done, including spreading rumors that he still does drugs.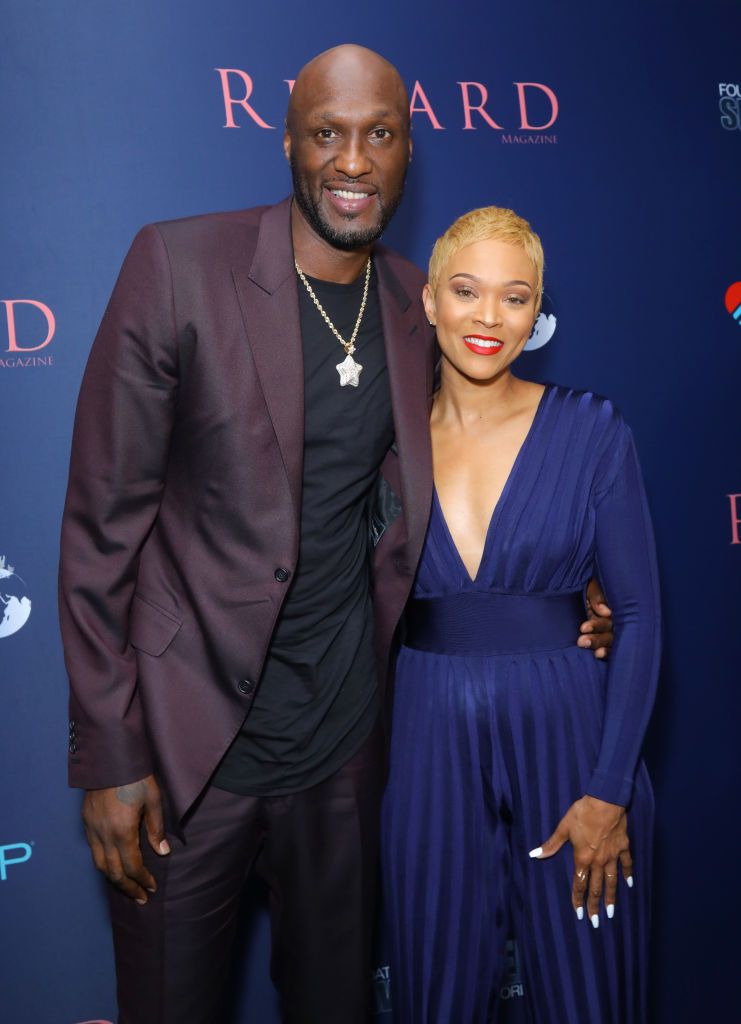 Lamar Odom and Sabrina Parr at Regard Magazine and Coin Up app's "Regard Cares" event at Palihouse West Hollywood on October 02, 2019. | Photo: Getty Images
Even though the rumors could affect his life negatively, Odom clarified that he would not be taking legal steps against her for creating them. His fight against substance abuse is well known and documented.
It got to a crescendo while he was still with his ex-wife Khloé Kardashian. Odom did his best to hide his infidelity and addiction to cocaine from her.
Still, when she finally discovered it, she did everything in her power to help— including putting a pause on their divorce proceeding to spend time helping him recuperate after he nearly overdosed.
It's no wonder he feels so much gratitude for Khloé— she stood by him at his lowest. Odom regrets some of his decisions from back then, but he knows he has to live with them.
Please fill in your e-mail so we can share with you our top stories!