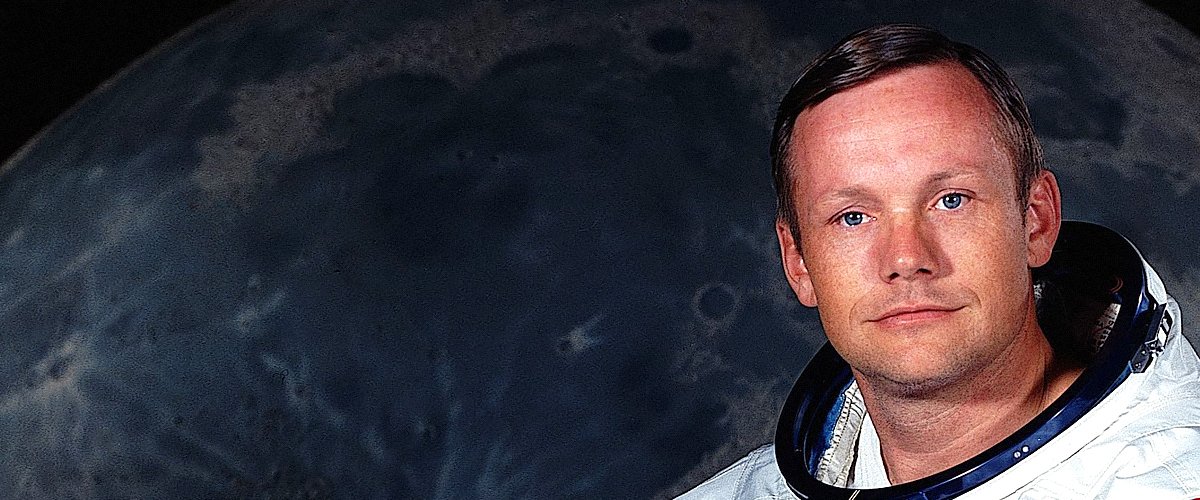 Getty Images
Janet Shearon and Neil Armstrong Had 3 Kids — Look inside First Man on the Moon's Family Life
The biopic "First Man," about astronaut Neil Armstrong, gave fans a glimpse into his personal life, his marriage to his first wife Janet, and their three children.
On July 20, 1969, Neil Armstrong stepped onto the surface of the Moon while the astonished world watched, and wrote a page in human history. Among those watching the first man on the Moon were his two sons, Mark and Rick Armstrong, and his wife Janet.
In the film, "First Man," Ryan Gosling took on the role of Neil Armstrong, and showed the human side of the mythical astronaut, as a man, a husband, and a father to three children, only two of whom survived.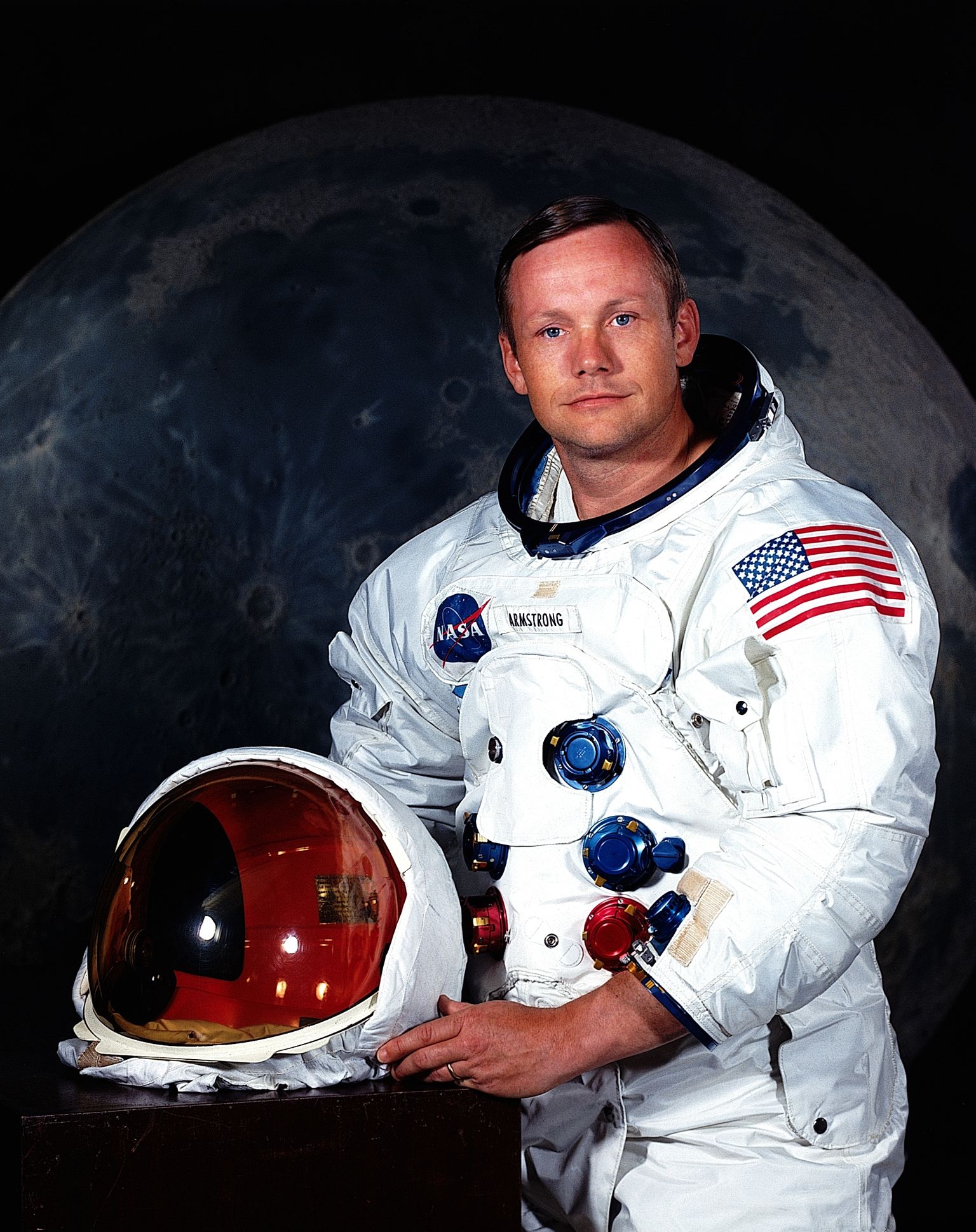 Astronaut Neil A. Armstrong, Commander of the Apollo 11 Lunar Landing Mission in 1969 | Source: Getty Images
The man who launched a million childhood dreams of becoming astronauts was reluctant to tell his sons, Rick, then 12, and Mark, then 6, that his exciting Moon landing mission was deadly dangerous, and that he might not return.
His wife Janet pressured Neil to sit down with his sons and tell them, as best he could without terrifying them, that there was a possibility that if something went wrong, their dad might never come home again.
Neil, a man who loved his privacy, was pursued by fame for the greater part of his life.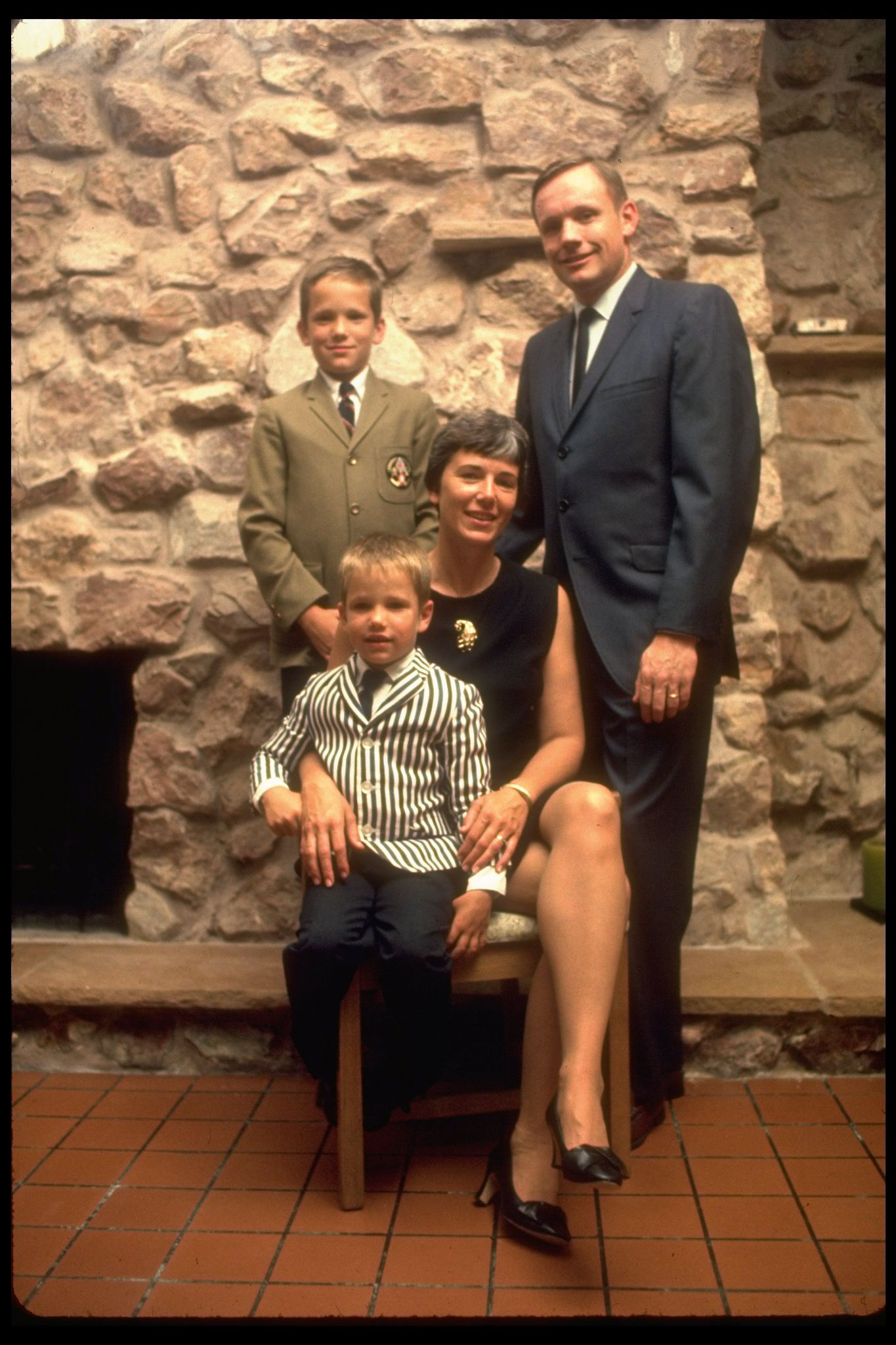 Neil Armstrong, wife Janet Shearon and sons Rick and Mark in 1969 | Source: Getty Images
Neil's sons confirmed the biopic's accuracy and the heartbreaking moment when their father explained that he might not return. Neil was as Gosling depicted him, they revealed, a driven man torn between the passion for space and his love for his children. Mark said:
"It was really important for us from the beginning that the filmmakers tell the story the way we remembered it and the way it really happened."
The Armstrongs' second-born child was daughter Karen. Karen was born in 1959, two years after the arrival of her brother Rick. The pretty little girl was just two years old when a nose bleed alerted her parents that all was not well. Karen was diagnosed with a brain tumor.
The doctors fought for her life, but in December 1961 Karen was sent home to die. She passed away in January 1962, four months before her third birthday. His family believes that Neil took a memento of Karen's to the Moon, never to be forgotten.
Armstrong's youngest son, Mark was born two years after the death of his sister Karen. Mark, who is now a software engineer and the father of three children of his own has a dream he'd like to fulfill: he wants to go to the Moon, like his father. He revealed:
"I hope there is still an opportunity to do that before I leave this Earth for good."
Rick, as the oldest child, was perhaps more aware of the magnitude of what his father was trying to achieve on the mission to the Moon, but he admitted that he and his brother were very sheltered. He said:
"We didn't understand the risk. We didn't understand the complexity of what they were trying to do."
Like his brother Mark, Rick showed a definite bend for science and he studied biology. After working as an animal trainer, Rick ended up working in the same software company as his younger brother.
Above all, both brothers were concerned that the public be given an insight into the more human side of Neil Armstrong, the loving father devastated by grief, and the funny man with a wry, dry humor.
Fifty-one years after the first Moon landing, people around the world are still fascinated by the man who first set foot on the Moon. Neil, a man who loved his privacy, was pursued by fame for the greater part of his life.
Sadly, his marriage to Janet ended after 38 years, and he married Carol Knight. Neil Armstrong passed away in August 2012 from complications after undergoing bypass surgery. He was 82 years old.
Please fill in your e-mail so we can share with you our top stories!