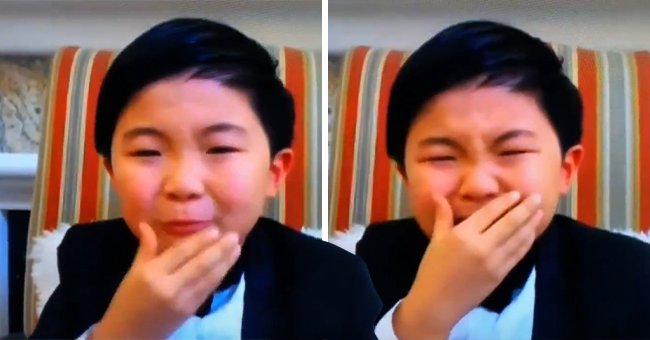 YouTube/karenyhan
8-Year-Old Star Alan Kim from the Film 'Minari' Cries While Accepting His Critics Choice Award
Alan Kim was overwhelmed with emotion as he thanked all those that played a role in his success after winning the 2021 Critics' Choice Award for Best Young Actor.
8-year-old Alan Kim virtually accepted his award for the 2021 Critics' Choice Award for Best Young Actor, and while thanking all those involved, he was overcome by emotion and started crying.
Kim won the award for his role as David in the movie "Minari" and co-starred alongside names like Steven Yeun, Youn Yuh-Jung, and Yeri Han.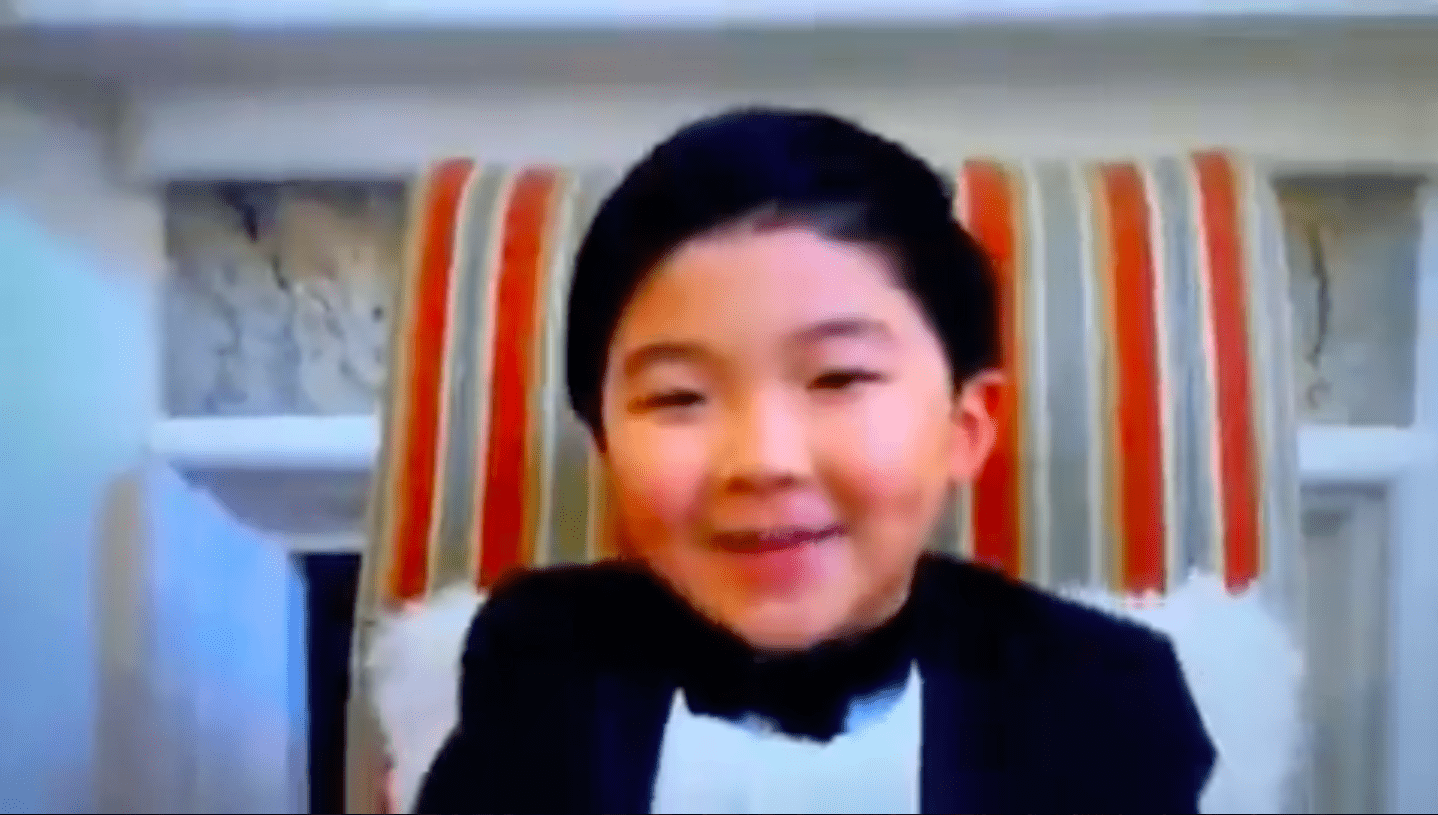 Screenshot of Alan Kim accepting his award posted on March 8, 2021 | Source: Twitter/karenyhan
EMOTIONAL MOMENT
This was evidently a major moment for the 8-year-old as he started his acceptance speech with enthusiasm and excitement but was quickly caught up in the emotion of the moment.
Kim was prepared with a list of names that he wanted to acknowledge in his speech and had to fight back his tears to be able to get through all of them. He said:
"Thank you. Thank you. First of all, I'd like to thank the critics who voted and my family... Oh my goodness, I'm crying."
THE AMERICAN DREAM
Kim's role as David in "Minari" was the one that reeled in his award. The 8-year-old played one of the children of a Korean-American immigrant family who decide to settle in rural Arkansas.
Into video games and playing with his dog, Cream, Kim is living his best kid life.
The story takes place in the 1980s and follows the family on a farm as they work at making the American dream a reality of their own. "Minari" also featured the actors Scott Haze and Will Patton.
AWARDS ROLLING IN
Kim's award wasn't the only one that "Minari" managed to rack up. It also walked away with a Golden Globe for Best Foreign-Language Film, which also sparked an adorable reaction from the 8-year-old actor.
This award-winning film won't be the end of Kim's pursual of a career in acting as he mentioned his asperations in his acceptance speech. Kim excitedly shared:
"I hope I will be in another movie soon. Is this a dream? Hope it's not a dream."
LIFE BEHIND THE CAMERA
The adorable third-grader may feature in award-winning dramas and take home awards, but behind the scenes, he is a regular 8-year-old. Into video games and playing with his dog, Cream, Kim is living his best kid life.
He had his own Instagram account, which his parents run because the young actor doesn't think he would be responsible if the social media page was handed over to him.
Kim is part of an acting family. His older sister, 12-year-old Alyssa, played the part of Elsa in a stage production of "Frozen" that took to the road and allowed the Kim parents to prepare for what was to come with their son.
The 8-year-old's mother was also major support and help whilst he was on set. She helped him learn and remember his lines and ensured that he wasn't overwhelmed by the high-pressure environment.
Please fill in your e-mail so we can share with you our top stories!