See Kim Kardashian's Sweet Shout Out to Her BFF La La Anthony's Son Kiyan on His 14th Birthday
La La Anthony's son celebrated his birthday over the weekend with well wishes from the television personality's famous friend, Kim Kardashian. The birthday wishes came in the form of photos.
Taking to her Instagram Story, Kim Kardashian, 40, wished her best friend La La Anthony's son, Kiyan, a happy birthday. The young boy officially turned fourteen over the weekend.
The "Keeping up with the Kardashians (KUWTK)" reality star wrote, "Happy birthday Kiyan. We love you!" on the first of the several pictures of Anthony's boy with her four children.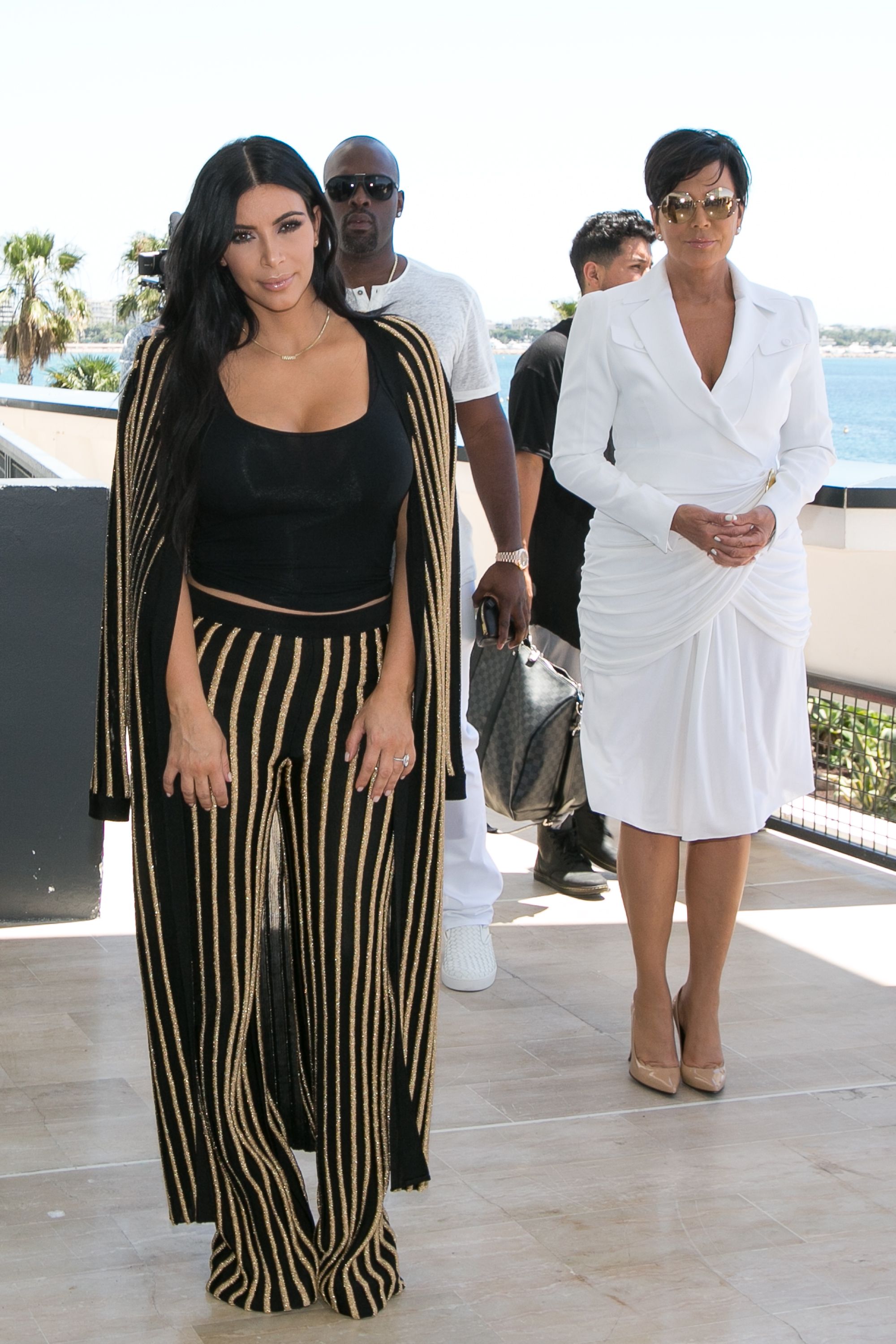 The thread's first image showed little Kiyan posing with Kardashian's eldest child, North West, 7. The next photo showed the teenager having breakfast with the reality star's son, Saint, 5.
The third image showed North showing off a strange facial expression while Kiyan sat and smiled beside her. Anthony's son expressed his fun side in the next picture, where he was photographed hanging out in a ball pit.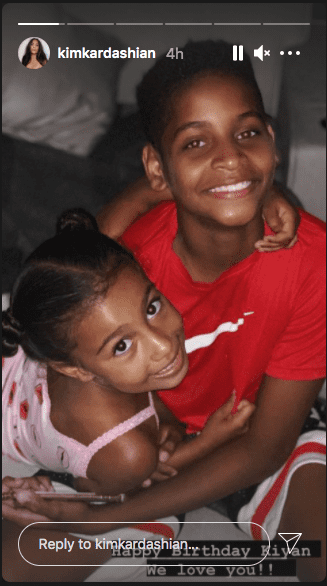 North appeared to be shutting him up with a ball while Kardashian's other daughter, Chicago, 3, joined in on the fun. The second last post showed how Kiyan was able to bond with all of the reality star's children.
He was photographed while carrying little Psalm, 22-months-old, on his shoulders. The last photo was of Kardshian and Kiyan sitting next to each other when the teenager was still a little boy.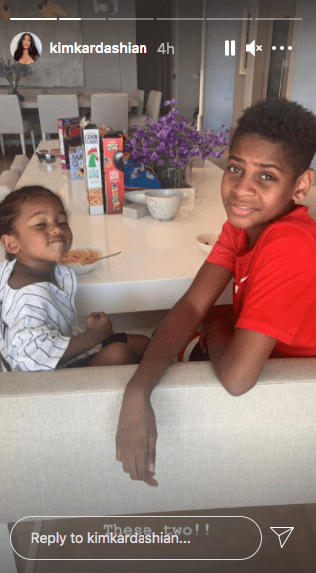 Anthony's son also got birthday wishes from rapper Foxy Brown, R&B singer Ciara, and Vanessa Bryant – Kobe Bryant's widow. The "KUWTK" star has known and been close to Anthony for years.
Last December, the pair had a sleepover together at Kardashian's house. A HollywoodLife source claimed Anthony saw the reality star as more than a friend, as she considered her a sister.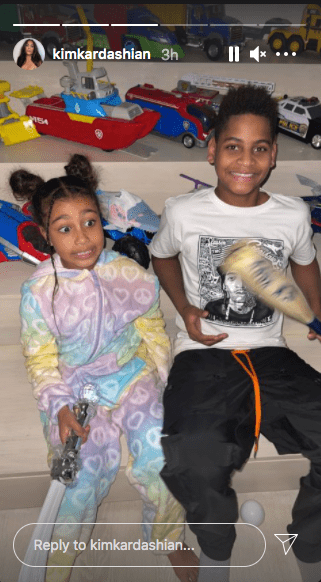 According to the insider, the duo has been friends for years, and their bond has just gotten closer over the years. The source claimed they attended each other's important events like weddings, birthdays, etc.
The pair also allegedly spoke almost daily, and before COVID-19 hit, they would go out together. Sleeping over at the other's place was also said to be something they've done for years.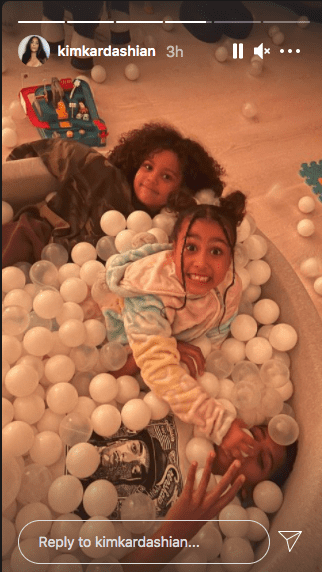 Sadly, on February 22, 2021, Kardashian filed for divorce from her husband, Kanye West. In her divorce, the businesswoman hopes to keep their $60 million Hidden Hills mansion.
She's also looking to get joint and legal custody of all their four children. Her divorce from the twenty-one-time Grammy Award-winning rapper-designer was the third one for the reality star.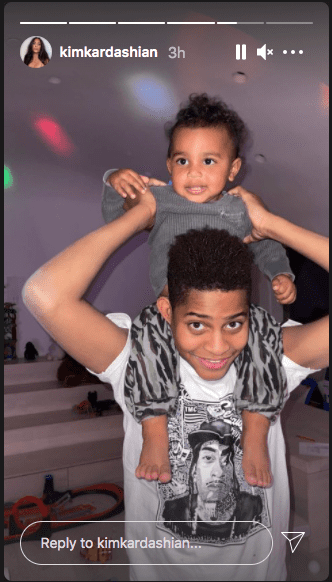 Reports state the SKIMS clothing brand founder has been "adjusting" to her new life as a single mother. Kardashian and West have been a couple for nine years and married for seven of those years.
According to "Screenrant," the rapper has agreed to have visitation rights with his children. Even though she's handling being single well, dating wasn't something the "KUWTK" star was keen on at the moment.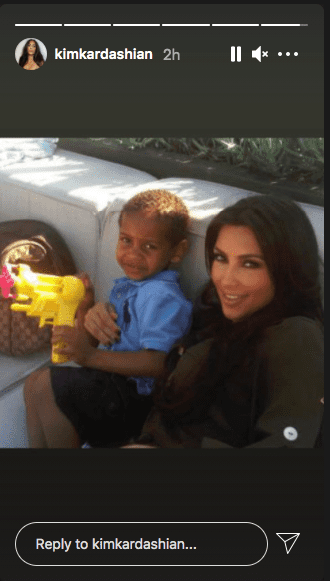 She was busy with her work and the children's schooling and hardly had time for anything else. "Screenrant" also noted how the television personality was still keen on continuing with her prison reform advocacy.
Kardashian and West have been living separate lives for months, with her being in Los Angeles and he's in his ranch in Wyoming. The pair haven't addressed the divorce rumors publicly yet.