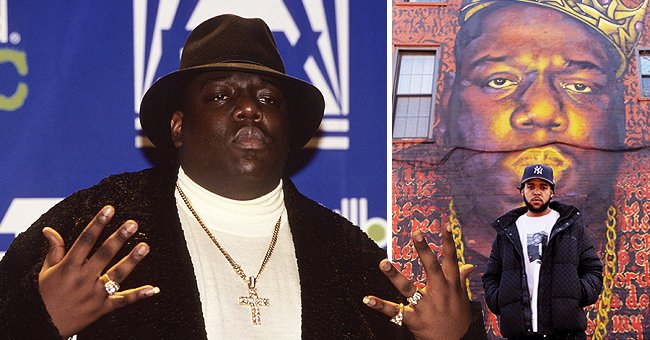 GettyImages Instagram/cjordanwallace
Notorious BIG's Son CJ Looks Just like His Dad Posing in Front of a Huge Mural of the Rapper

Notorious B.I.G.'s grown son, C.J. Wallace, shared a new photo of himself looking radiant and showing off the striking resemblance he holds with the late rapper.
Seeing C.J. Wallace's image on his Instagram timeline might have gotten hip hop fans nostalgic about rapper Notorious B.I.G. The youngster, who is the late rapper's grown son, showed off a recent photo.
The one-photo post showed C.J. posing outdoors. The youngster rocked a black puffer jacket over a white T-shirt with his dad's photo emblazoned on the front. He also rocked a New York Yankees face cap.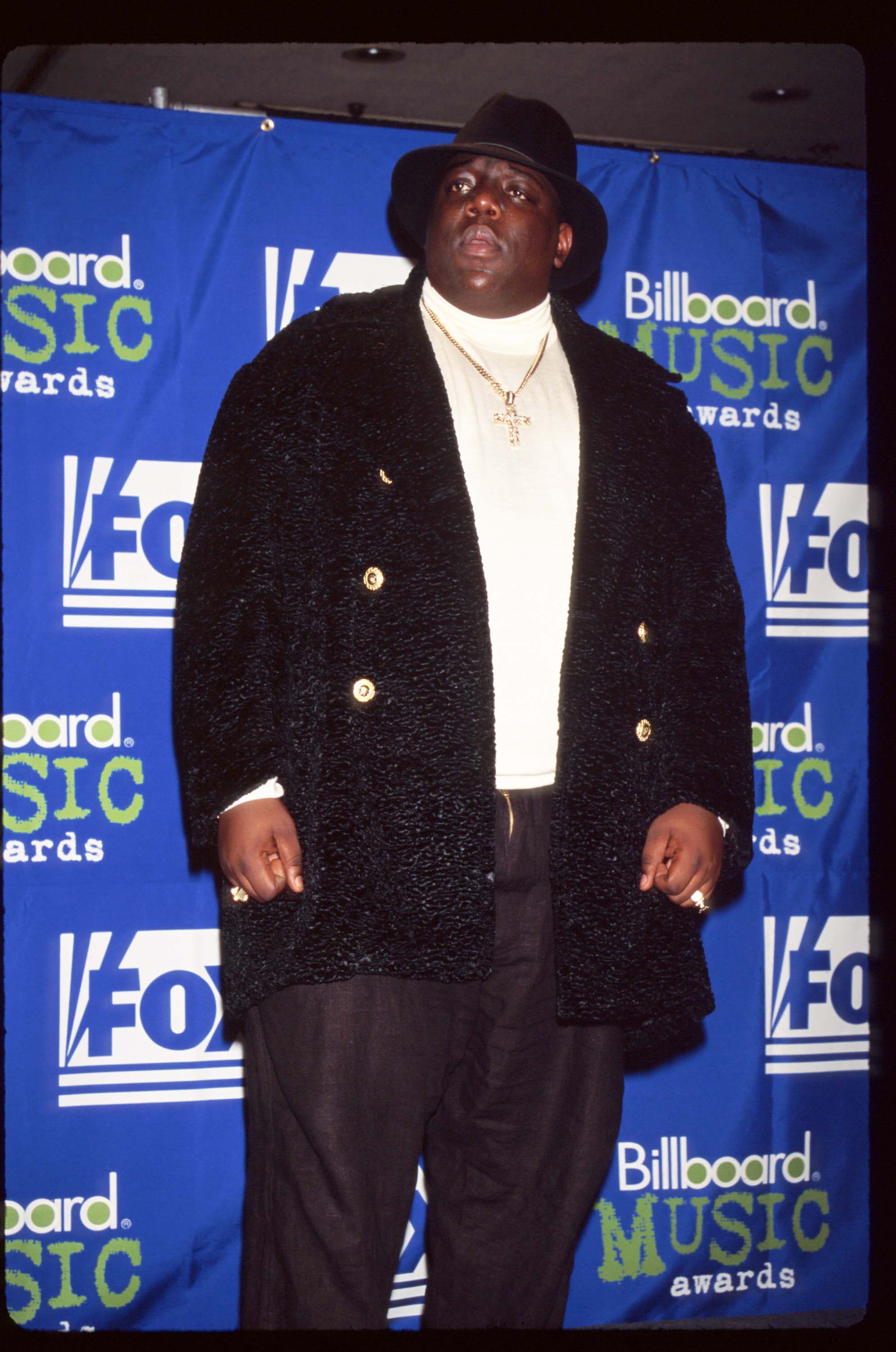 Notorious B.I.G. attends the 1995 Billboard Music Awards in New York on December 6, 1995. | Photo: Getty Images
Behind C.J.'s location was a huge mural dedicated to his late iconic dad. The image was a life-size photo of the rapper with a gold crown on his head and a gold necklace. C.J. captioned:
"Living proof that the pressure makes precious stones."
In another of his posts, the young man posted a video clip dedicated to his late dad, showing several montages of people listening to the rap star's "It Was All a Dream."
C.J., 24, was much younger, unable to comprehend what was happening when his dad died. Now that he is grown, the youngster is working hard to etch the late Grammy-winning rapper's legacy.
He acted in a few roles after that but did not bag another acting gig until 2016.
In 2019, C.J. established the Think B.I.G. brand, a company geared towards promoting cannabis for health purposes. The franchise is also geared towards social justice.
C.J.'s love for cannabis and his zeal to help his autistic brother made him push for the legalization of cannabis. He was also motivated by his grandmother who suffered from breast cancer.
When he was younger, many fans were privy to C.J.'s rapping talents; however, as he grew older, it diminished as he focused more on his acting. The young adult played his dad in the 2009 Notorious B.I.G. biopic.
He acted in a few roles after that but did not bag another acting gig until 2016. Presently, he is focused on Think B.I.G. as he once met with dignitaries at Governor Andrew Cuomo's office.
C.J. is the son of Notorious B.I.G., real name Christopher Wallace, and star singer Faith Evans. His older sister is Tyanna, Notorious B.I.G.'s daughter from another relationship.
Please fill in your e-mail so we can share with you our top stories!