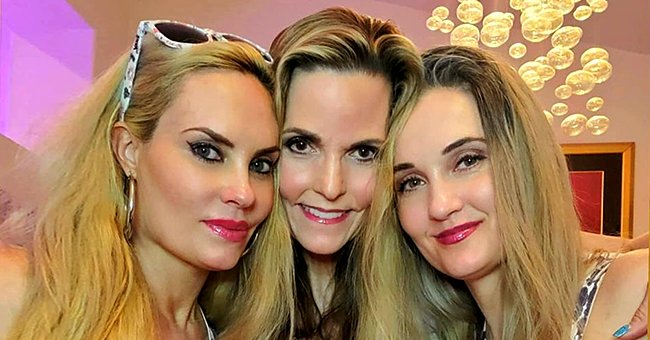 Instagram/coco
Ice-T's Wife Coco Austin Proves Beauty Runs in Her Genes Posing with Look-Alike Mom & Sister
Beauty may run in her genes, but Coco Austin doesn't necessarily think her daughter Chanel should grow up to be a model like her. But regarding a recent Instagram post, the women in her family all seem to be made for modeling.
Wife to famous rapper Ice-T, Coco Austin, recently took to Instagram posting a gorgeous photo of herself, her sister, and her mom. It looks like beauty runs in this family's genes as the three gorgeous women all look completely alike.
Three blonde bombshells posed for the camera, ready for an all-woman girl power selfie. Beyond their hair and features, Austin and her sister were also wearing matching tops, accentuating their likeness.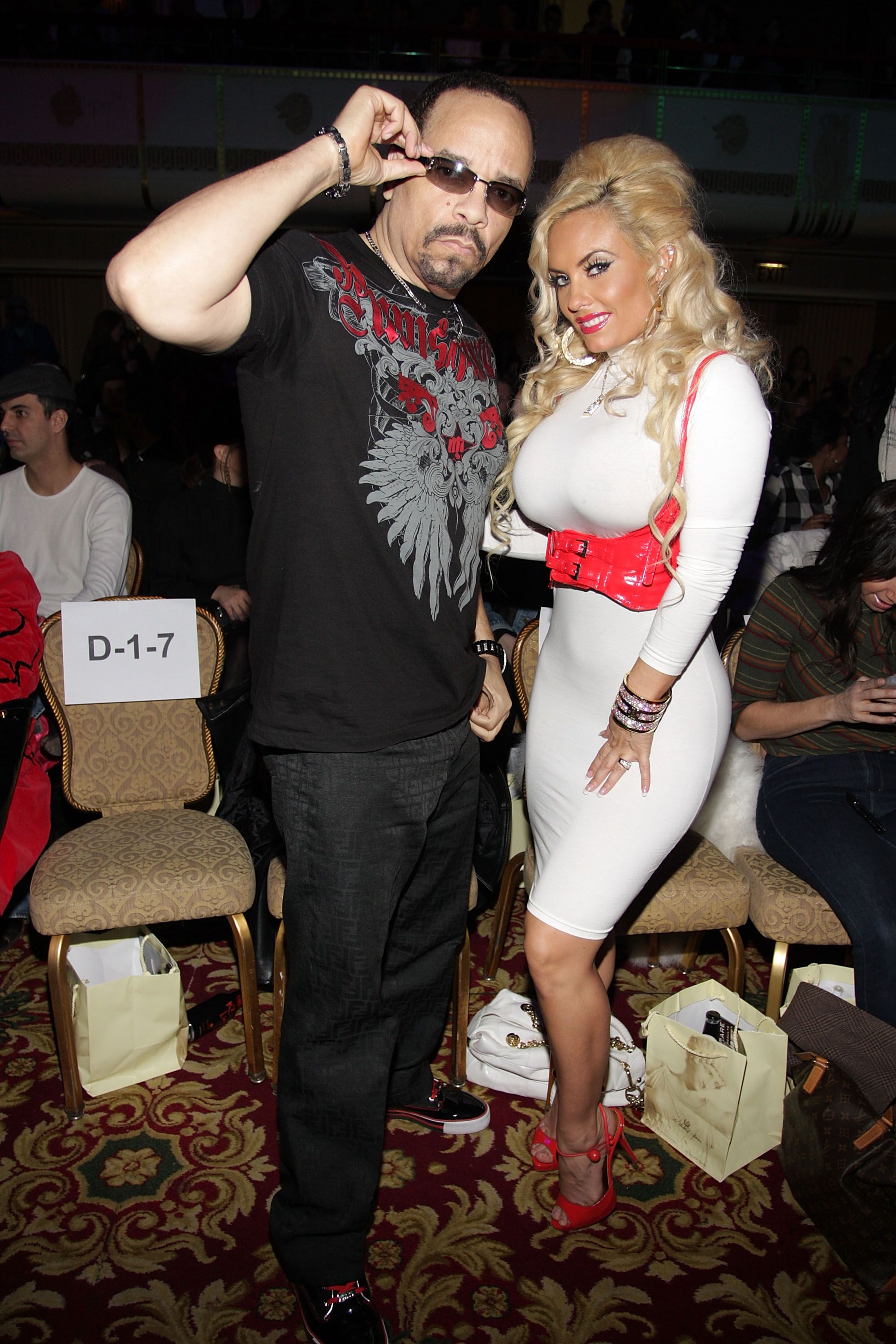 Ice-T and Coco Austin at the Richie Rich Fall 2009 fashion show on February 18, 2009 in New York. | Photo: Getty Images
Fans and followers alike took to the comment section, complimenting all three women on their absolutely stunning looks. Many of them also noticed the obvious likeness between the sisters and their mother with @txjulez commenting:
"Great genes! Your mom looks like another sister!"
Some fans in the comment section were even flirting with the ladies, one asking if Austin's sister was single or not. All in all, this popular post of the three stunning women received just over 10,00 likes.
The purpose of Austin's post was to create an online celebration of International Women's Day. In the caption, she wished the internet a happy women's day and wrote that her mom and sister are incredibly strong ladies.
Austin is a very hands-on mother who likes to ensure her daughter is ready for the big wide world
All three of the ladies wore almost the same shade of red-pink lip gloss. Austin completed her look with sunglasses that matched her shirt as well as big gold hoop earrings complimenting her sparkling hair.
When it comes to empowering women, especially one's own daughters, everyone has a different perspective and Austin is no different. Speaking about whether she wants her daughter Chanel to enter the modeling industry, she said:
"I'm going to try and push her away from the modeling."
The mother said she would be okay with her 5-year-old doing it on the side when she grows up. However, she hopes that her main focus will be on other avenues such as becoming a scientist or a doctor.
It looks like Austin is a very hands-on mother who likes to ensure her daughter is ready for the big wide world. Near the end of last year, she shared a video of her little girl learning how to swim.
The mother took to the Instagram caption and in true proud mother style wrote, "After a week of being in swim classes Chanel can hold her breathe and swim underwater."
Motherhood can be filled with joy but also landmines; this is especially true when the whole world is watching your every move. In March 2020, Austin posted a pic of her breastfeeding Chanel on Instagram which caused an online stir.
One follower found it strange that she is still breastfeeding her 4-year-old daughter but others understood the situation. This post was not out of character, with Austin generally being open about her journey as a mother.
Please fill in your e-mail so we can share with you our top stories!