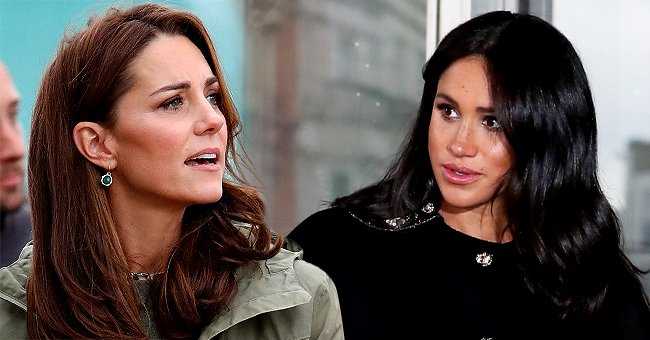 Getty Images
Kate Middleton Is Eventually Going to Speak Out on Some of Meghan Markle's Claims, Source Says
Following Meghan Markle's jaw-dropping revelations about the royal family and its members, the Duchess of Cambridge, Kate Middleton, is set to give a statement to address some claims.
Meghan Markle's interview with Oprah Winfrey attracted sympathy from viewers, leading to some persons calling the royal family out for Markle and Harry's poor treatment. Still, Kate Middleton feels Markle did not put out the whole truth.
The Duchess is said to be caught between a rock and a hard place. Sources close to her revealed that she intends to issue a statement to address some claims Markle made in the bombshell interview, especially the crying incident.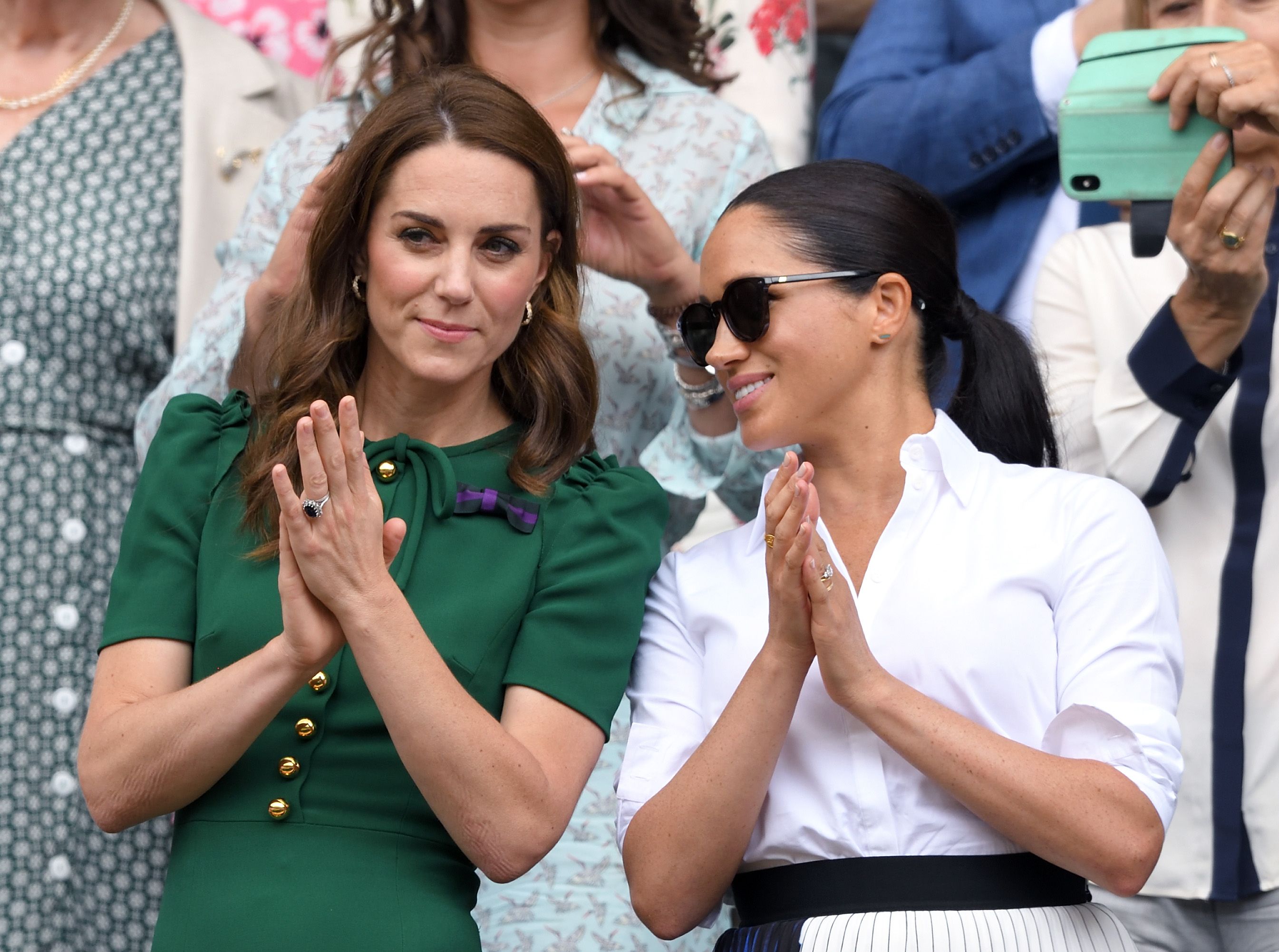 Kate Middleton and Meghan Markle in the Royal Box at day twelve of the Wimbledon Tennis Championships at All England Lawn Tennis and Croquet Club on July 13, 2019 | Photo: Getty Images
The mother-of-three is said to want to help rebuild the royal family's reputation and image, which Sunday's interview with Oprah helped drag to the mud and bring to public ridicule.
Insiders revealed that while Markle gave an account that favored her in her incident with Middleton, Prince Williams's wife has a different recollection of the event. She is considering sharing her side of the tale.
Markle, in her interview, claimed that Middleton was upset over flower girl dresses before her 2018 wedding to Prince Harry. Those in Middleton's camp said the incident was not as intense as Markle painted it.
Sources reportedly claimed that the Duchess of Cambridge was sad that Markle brought up the incident during the interview. She also did not like that her name was brought up and the entire royal family made to look bad in public.
Although everyone agrees that they are not friends, Scobie argued that neither are they at war with each other.
For months, there were different speculations and publications of a rift between Middleton's relationship with Markle, with many posts suggesting that a wedding incident tore the two apart.
The duo was said to have clashed over bridesmaids wearing tights or not for the wedding. The sources added that the weather was hot, Middleton wanted the bridesmaid to follow tradition, but Markle refused.
Middleton reportedly denied such claims and dispelled rumors of a rift between her and Markle. While she has tried to make all look good, Markle's interview shows that all might not have been, although she tried to play it down.
Markle said that she and her sister-in-law had no bad blood between them and reportedly said that people did not have to love one and hate the other. She remarked that Middleton was indeed an amazing person.
In a new book, "Finding Freedom," which he co-authored with fellow correspondent Carolyn Durand, Royal correspondent Omid Scobie said that the public fabricated rumors of a rift between the royal sisters-in-law.
Although everyone agrees that they are not friends, Scobie and Durand argued that neither are they at war with each other. The book suggested that Middleton and Markle harbored no ill feelings towards each other.
Please fill in your e-mail so we can share with you our top stories!