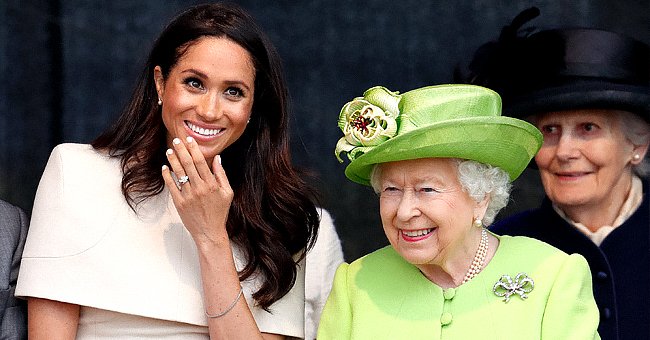 Getty Images
Queen Elizabeth II Sweetly Shares Her Blanket with Meghan Markle in a Throwback Video from 2018

A heartwarming video from three years ago has shown Queen Elizabeth sharing her blanket with Meghan Markle. This comes only a few days after the duchess admitted the monarch was always kind to her.
In the wake of Meghan Markle and Prince Harry's controversial interview with Oprah Winfrey, a new video has surfaced showing the Queen and the duchess sharing a blanket.
The video, dating back to three years ago, showed Markle walking behind the Queen as they left their first solo engagement together following the duchess' wedding to Prince Harry.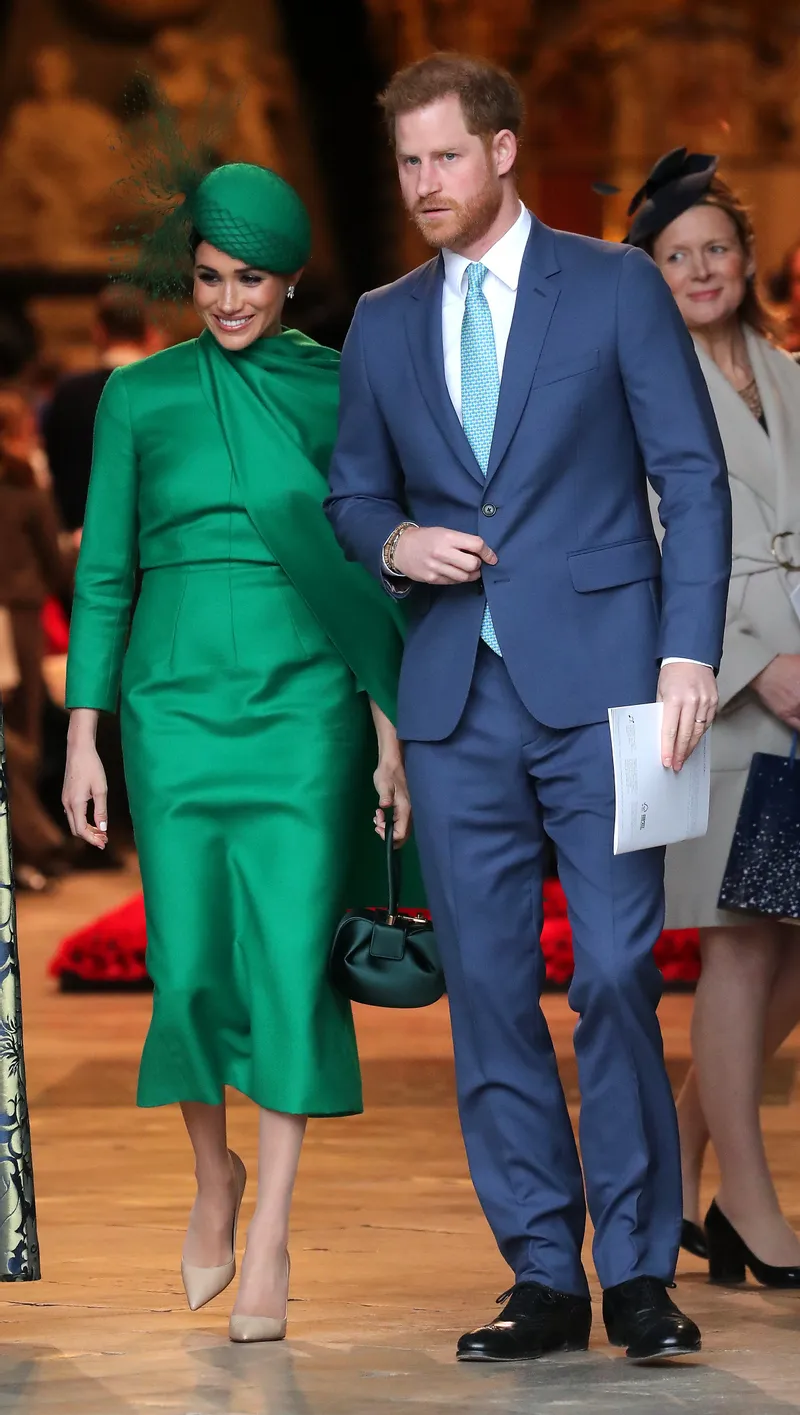 Prince Harry and Meghan Markle at "The Commonwealth Day of Service" event in London, March, 2020 | Photo: Getty Images
In the clip, the Queen and the duchess were seen going into a designated car. The monarch was seen draping a blue blanket over her knees in the vehicle while Markle helped to smooth it out.
The Queen then extended her blanket over to Meghan, who was sitting right next to her in the car. The duchess, in turn, accepted the kind gesture and tucked the piece of clothing behind her legs.
Markle stunned in a beautiful cream-colored dress in the video while the Queen donned a bright-colored lemon jacket with a matching headpiece.
The pair were on their first engagement together in Cheshire in June 2018, barely a month after Markle and Prince Harry tied the knot in a widely televised ceremony.
The heartwarming moment between the two women was captured by Eileen Owens, a 56-year-old woman from Chester.
The new video surfaced following Markle and Harry's tell-all interview with Winfrey, during which the duchess admitted that she enjoyed being around the Queen. She also added the monarch had always been wonderful to her.
During the interview, the duchess took a trip down memory lane to the time the Queen offered her blankets while they were on official duties in Cheshire.
Markle explained that despite the controversy surrounding her marriage to Harry, the Queen's gesture reminded her of her own grandmother, whom she described as warm, inviting, and welcoming.
The heartwarming moment between the two women was captured by Eileen Owens, a 56-year-old woman from Chester who watched the interaction from a nearby pub.
Eileen reportedly explained that she watched Markle and Harry's interview when she heard the duchess tell the story and realized it was the moment she captured years ago.
While controversies continue to trial Markle and Harry's recent interview, there is no doubt that just like everyone else, the duchess will forever be touched by acts of kindness towards her.
Please fill in your e-mail so we can share with you our top stories!