Getty Images
Check Out Gwen Stefani's Response to Speculation Surrounding 'No Doubt' Reuniting
Gwen Stefani revealed that she could neither confirm nor deny the possibility that her band "No Doubt" may have a future reunion whilst promoting her new single.
Gwen Stefani's band "No Doubt" has been on her mind as she reflected on all the music they made together. The 51-year-old discussed the possibility of a reunion during an interview with Apple Music's "Beats 1."
The pop star has been busy promoting her newest single, "Slow Clap," which will feature on her fifth album, scheduled to release soon.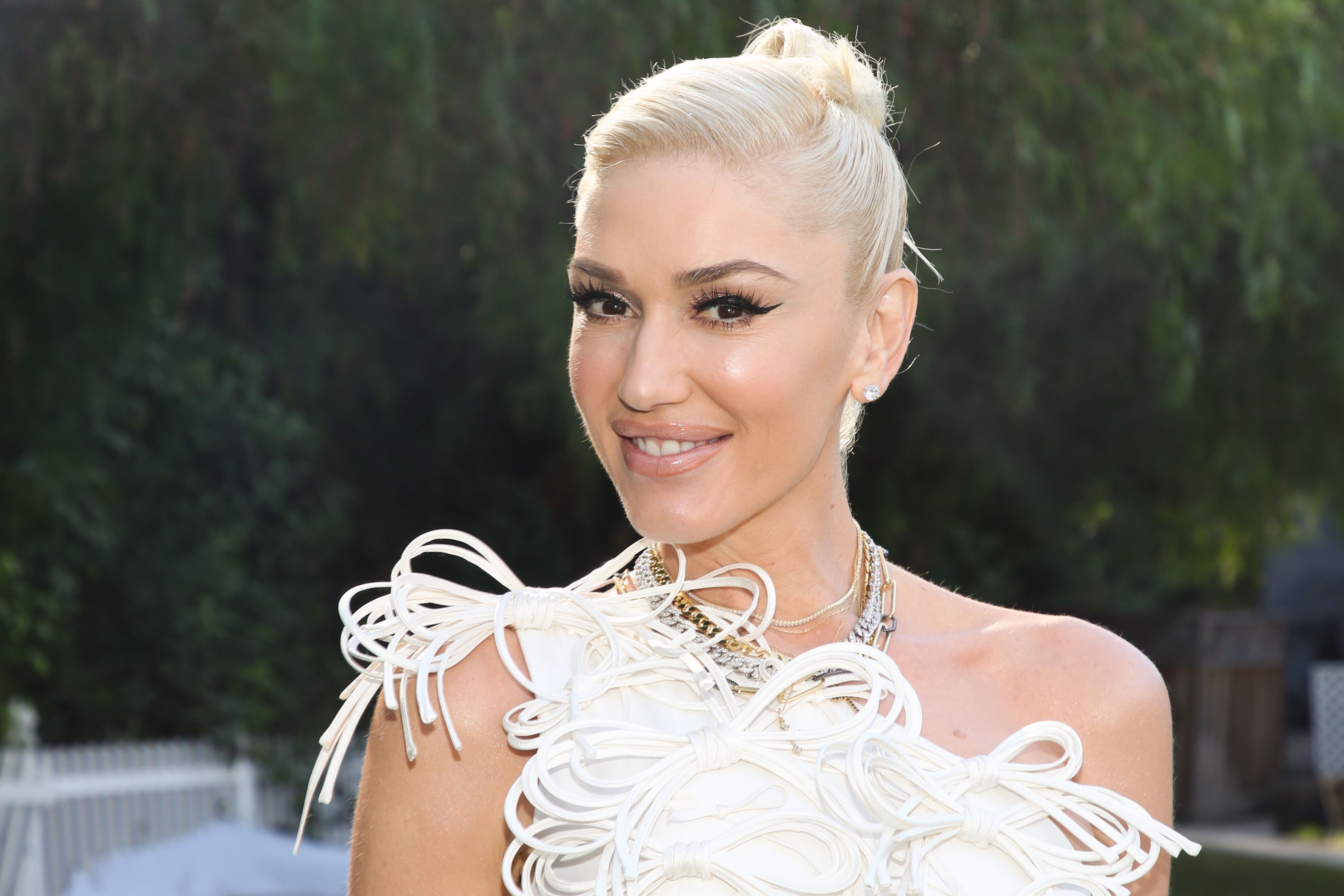 Stefani visits Hallmark Channel's "Home & Family" at Universal Studios Hollywood on December 02, 2020 | Getty Images
GET THE BAND BACK TOGETHER
During her conversation with Apple's Zack Louwe, 51-year-old Stefani opened up about considering the future of "No Doubts" and whether there is a chance for a reunion. She shared:
"For sure, surreal to think that that happened so long ago. I have no idea what the future holds with that. You know what I mean? It's impossible."
Stefani didn't downplay the seriousness surrounding the band's possibility of getting back together, saying that it is something that she thinks about and considers.
"No Doubt" found its only female member in the 1980s when Stefani joined them. The band had to struggle for several years before breaking through in 1995 with their album "Tragic Kingdom."
[Stefani] got engaged to country singer Blake Shelton in October 2020.
Stefani stuck with the rock band until 2004 when she decided to pursue a solo career. The singer released her hit debut album "Love. Angel. Music. Baby" that year.
Should the rock band members find their way back together again, it wouldn't be the first "No Doubt" reunion that fans have seen.
Stefani and the other members came together to put out their sixth record titled "Push and Shove," but it wasn't a positive experience for the "Hollaback Girl" singer as she shared:
"I was really drained and burned out when we recorded the album. And I had a lot of guilt: 'I have to do it.' That's not the right setting to make music."
The release of new music isn't the only exciting development in Stefani's life at the moment, as she got engaged to country singer Blake Shelton in October 2020.
Stefani met Shelton whilst seated next to him in the rotating chair of "The Voice," where the two of them built a romantic connection on-air for all the fans to see.
Shelton and Stefani met each other when they were both recently divorced. Stefani had left her husband, Gavin Rossdale, after 13 years of marriage, and Shelton divorced his fellow country star, Miranda Lambert.
The two singers are now preparing to make their journey down the aisle to tie the knot after dating since 2015. Sharing an immense love for music, Stefani and Shelton have also written and made music together.
Please fill in your e-mail so we can share with you our top stories!