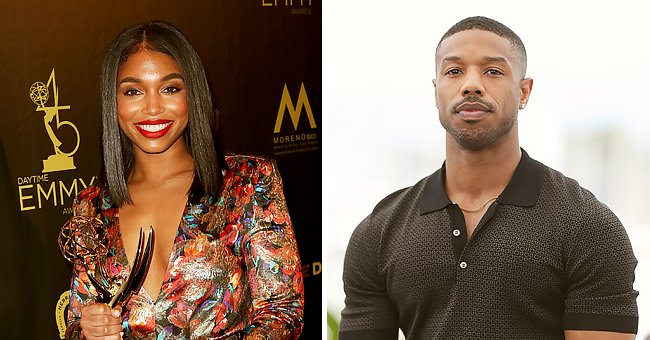 Getty Images
Lori Harvey Showcases Her Flawless Curves Sunbathing Next to a Pool in an Awesome Black Bikini
Girlfriend to actor Michael B. Jordan, Lori Harvey, certainly knows how to look good in a swimsuit, flaunting her beautiful body for all the world to see.
Model Lori Harvey recently took to her Instagram account to post yet another steamy picture. In this post, she showed off her flawless curves in an awesome black bikini while sunbathing in the sweet sun next to a pool.
In the snapshot, the gorgeous model's skin was glowing in the sun, emphasizing her amazing hourglass figure. Her hand covered her face as it was gently placed on her forehead, her dark, sleek hair flowing down her back.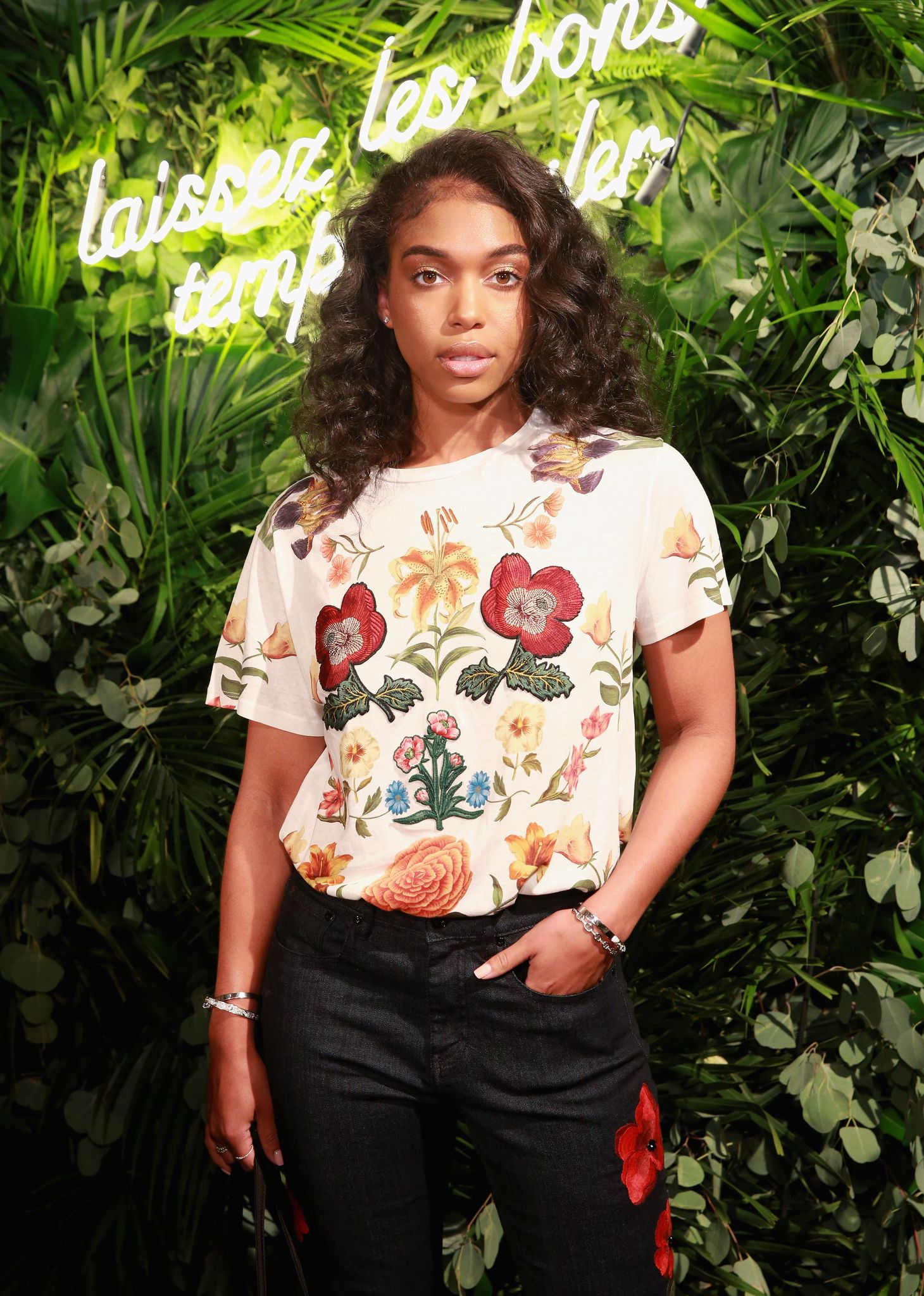 Lori Harvey at Kate Spade Presentation on September 8, 2017 in New York. | Photo: Getty Images
LET ME CALL YOU BACK
The photo was taken from the top, giving viewers a clear view of her curvy and toned figure. Harvey appeared to be speaking or actually was speaking on a large vintage phone, where she cleverly included a caption that read:
"Hold on.. let me call you back?."
The beautiful woman was wearing a smartly cut black bikini made in just the right way for her body type and matching her shiny hair shade. Her golden bracelets, along with the rings, brought out her already-glowing skin tone.
WE LOVE YOU LORI
The shimmering pool in the background, along with the high-class white chair and green grass, made for a summery ambiance, almost as if one was in the photo itself. Her light nail polish and nude make-up completed the natural look.
Jordan, obviously a romantic at heart, rented out a whole aquarium for Harvey on their special night.
The comment section absolutely loved the picture of Harvey, sending comments through about how gorgeous she is. The post received a whopping amount of just over 600,000 likes in total as well as a plethora of emojis.
THE RUMOR MILL
Almost anyone who is not living under a rock is at least slightly aware of the romance between Harvey and actor Michael B. Jordan, along with the whispers that their partnership is only a public stunt. Responding to this, Jordan said:
"There's going to be negative reactions and opinions thrown at me. That just comes with it."
He continued, stating that when he was younger, he would get upset about what other people would say about him. However, as he matured, the opinions of others began to seem much less important.
DATE NIGHT
When it comes to dating, Jordan and Harvey don't play small. The two shared a wonderful Valentine's Day this past February, taking to Instagram to show off their wonderful night together.
Jordan, obviously a romantic at heart, rented out a whole aquarium for Harvey on their special night, something she couldn't resist sharing online. They enjoyed a candle-lit dinner there surrounded by rose petals.
Of course, a woman is more than her man, and the same is true for Harvey. This rising and successful model's net worth stands an unbelievable amount of $640,000, and it wouldn't be surprising if this keeps rising upwards.
However, this model is not exactly run of the mill, being quite a lot shorter than the other women in her field. Of course, this doesn't seem to be stopping her, whose social media presence and modeling career appear to be just beginning.
Please fill in your e-mail so we can share with you our top stories!