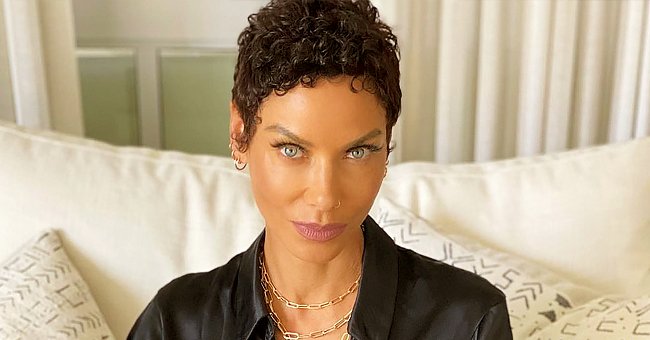 instagram.com/nikimurphy
Nicole Murphy's Look-Alike Daughter Bella Shows Her Stunning Green Eyes in These New Selfies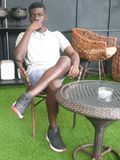 Bella Murphy recently showed off her striking resemblance to her mother Nicole Murphy in a new post she shared with her followers on social media.
Bella Murphy is a looker— just like her mother, Nicole Murphy. Some days ago, the gorgeous teen took to her Instagram story a short video clip that showcased their uncanny resemblance.
In the footage, she wore a zipped-up grey hoodie and left her long purple-tinged braids unbound. The 19-year-old actress had no makeup on, not that she needed any— her eyebrows looked perfect, and her thick lashes were quite evident.
Above all, her pale green eyes looked remarkable, adding to the allure of her finely sculpted face— something she definitely inherited from her fine-boned mother, Nicole.
Bella is one of the five children that veteran actor Eddie Murphy shares with his former wife, Nicole. The former couple also shares daughters Bria, 26, Shayne, 21, Zola, 16, and Myles, 13.
Bella also has five half-siblings from her father's past relationship with Tamara Hood and Mel B and his current relationship with Paige Butcher. The couple has been together since 2012, and they welcomed their daughter in May 2016.
Bella has plans to follow her father's footpath, having felt a desire to be in front of the camera since she was little. Her father's rule tempered that desire— none of his kids could act until the age of 18.
Bella had to learn a Zamundan accent.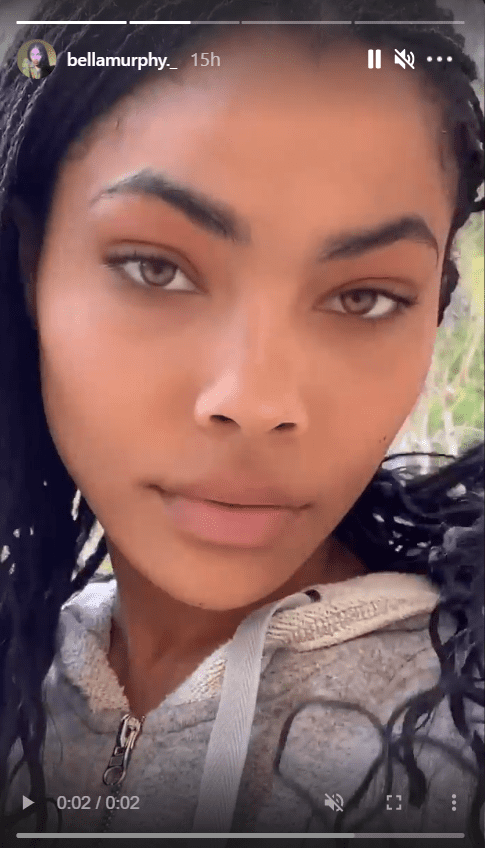 A close-up of Nicole Murphy's gorgeous daughter Bella Murphy shared on her Instagram story | Photo: Instagram/bellamurphy._
She tried to get him to cast her in a couple of movies before that time, but he was resolute, having decided with Nicole's blessing that a child actor's life was too stressful.
She got her chance when he started filming the "Coming to America" sequel. He allowed her to audition for the part of one of Akeem's daughters, Omma.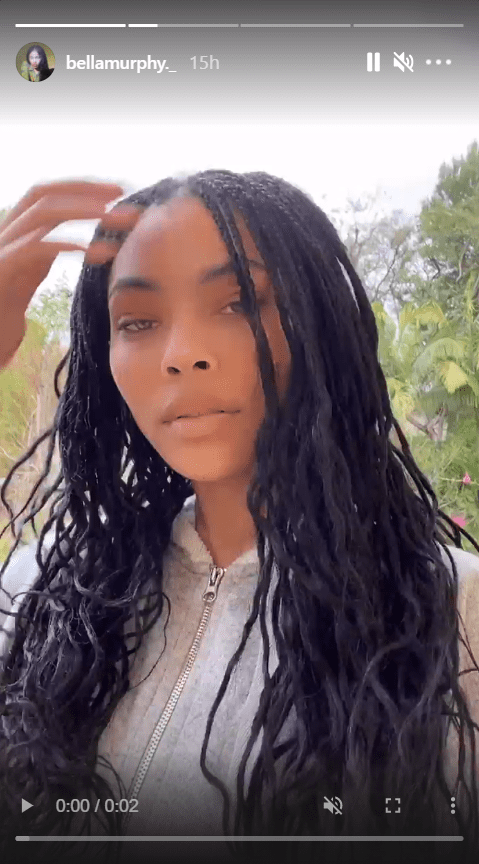 Bella Murphy shows off her braided hair and gorgeous eyes on her Instagram stories | Photo: Instagram/bellamurphy._
He helped her prepare, so it was unsurprising when she got the part. The enthusiastic actress also had to do a lot to keep the role. Bella had to learn a Zamundan accent.
She also started taking virtual lessons for school so she could spare time to work on the film where she had to practice with a stunt double for fight scenes.
Eddie is no doubt proud of his persistent daughter's achievement and performance. The talented actor was not kidding when he said he got lucky with his children, most of whom he thinks have grown into good people.
Please fill in your e-mail so we can share with you our top stories!