Brandi Carlile Is a LGBTQ+ Mom — What She's Said about Raising 2 Daughters with Wife Catherine Shepherd
Grammy Award-winning singer-songwriter Brandi Carlile shares two daughters with her wife Catherine Shepherd and has been very open about queer parenting.
Born in June 1981, Brandi Carlile grew up singing country music and has been involved in the industry since 2004, when she signed a deal with Columbia Records.
At the moment, she has released six albums. Her latest, "By the Way, I Forgive You," was released in 2018 and debuted at number five on the Billboard 200.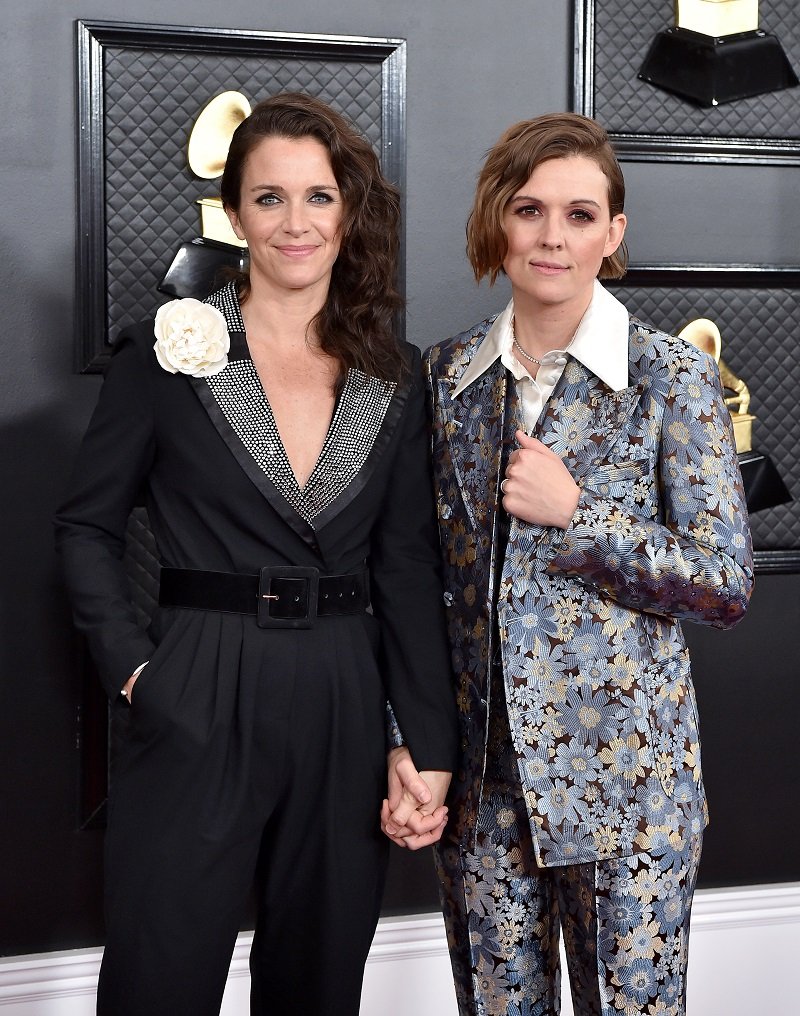 BRANDI CARLILE'S KIDS AND PARTNER
While Carlile's career has been nothing short of impressive, her personal life has also attracted a lot of attention. In November 2002, she identified as a lesbian.
Eventually, Carlile met Catherine Shepherd when the latter contacted the former to donate some of Paul McCartney's memorabilia to Carlile's initiative Fight the Fear (Shepherd coordinated Paul McCartney's charity work for a decade).
Carlile once admitted that she and her partner met through their interest in charity and that, for about a year, she thought she was talking to a 65-year-old person, so it was an "interesting way to fall in love."
Almost a year after they first started talking to each other, Shepherd, who lived in the UK at the time, went to New York City. At one of Carlile's shows, they finally met in person. The rest was history.
In 2012, Brandi Carlile and Catherine Shepherd tied the knot. Nowadays, they share two daughters, two-year-old Elijah and six-year-old Evangeline.
Earlier this year, the singer-songwriter made some headlines after writing an essay for Parents magazine about queer parenting, making clear that it "lacks a manual."
Carlile admitted she wished there had been more information available for her to read or "absentmindedly absorb through TV sitcoms, movies, and ads."
That way, she would have been better prepared for "the strangeness" of caring for a child without much representation or mirror that successfully showed her what that would look like.
HAVING EVANGELINE
In the essay, Carlile wrote that the couple opted for In-Vitro Fertilization to have Evangeline. They harvested Carlile's eggs, which Shepherd carried. For both women, the experience was "really complicated."
They had developed different but complementary baby skills and were ready for Elijah's arrival.
According to Carlile, she didn't know "who" she was supposed to be as she was not pregnant but knew for sure she wasn't "dad" either. Shepherd, on the other hand, was uncomfortable with everything happening to her body.
Brandi Carlile admitted that the entire concept felt "foreign" to them and that she didn't know how to fit in during birthing classes. Eventually, they found an LGBTQ+-sensitive instructor.
Through them, the couple could navigate and identify their parental inclinations together. Apart from that, Carlile and Shepherd have been learning about themselves through their daughters. The singer explained:
"They're the teachers. I'm Mama and Catherine is Mummy. The girls decided that on their own, probably based on what we call our own mothers."
WELCOMING ELIJAH
For Elijah, Brandi Carlile and her wife decided against IVF as Shepherd was reluctant to retake IVF drugs, so they chose artificial insemination. The couple felt "like pros" with their second baby.
Carlile pointed out she never experienced any of the anxiety, guilt, or confusion felt with Evangeline as they had developed different but complementary baby skills and were ready for Elijah's arrival.
The singer also said that their parenting approach was more instinctual and natural ever since they stopped feeling beholden to society's expectations of moms and dads.
Finally, Brandi Carlile admitted to being "euphoric with gratitude" for their two daughters and all the support they've got as they travel "this partially paved road." Way to go!