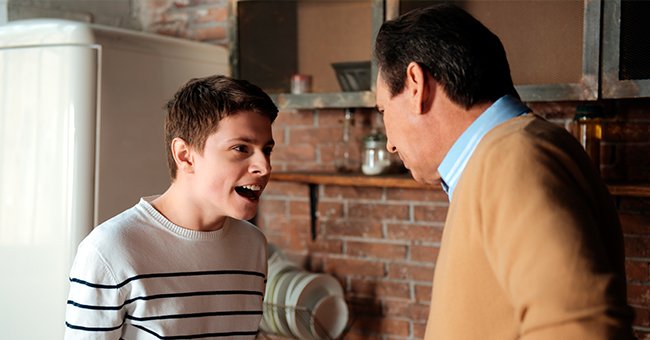 Shutterstock.com
Story of the Day: Man Evicts Son and His Pregnant Girlfriend

What could possibly make a father serve his son and his pregnant girlfriend an eviction notice at their baby shower? Today's story of the day delves into the true strength of a father-son bond.
There is an old proverb that reads, "blood is thicker than water," meaning familial relationships will always be stronger than the bond of friendship, love, or in this case, adoption.
The foundation for contention between Gregory and his eldest son, Junior, was laid ten years ago when Gregory found out that his wife, Janine, had cheated on him several times.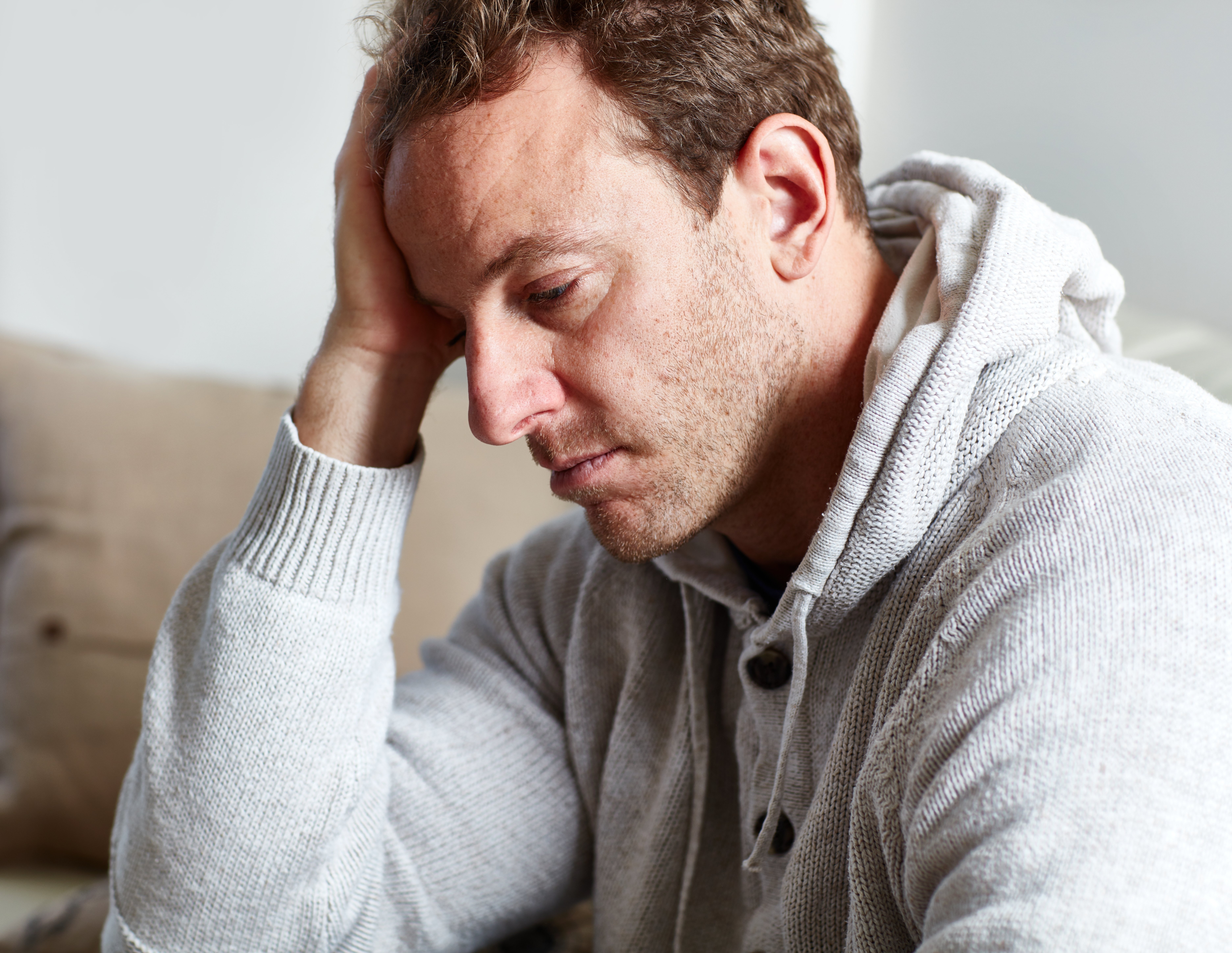 Unhappy man holds hand over head. | Source: Shutterstock
A DNA test revealed the shocking truth that not all of Gregory's kids were truly his. Out of four kids, the eldest, Junior, who was ten years old at the time, turned out to be another man's child.
Although Gregory felt hurt and betrayed, he couldn't stop loving his son and decided to continue raising him as his own. He and Janine even agreed not to tell Junior about his real father.
Unfortunately, Janine betrayed Gregory yet again and told Junior about his biological father. By the time Junior was 18 years, he was in regular contact with his real dad, who didn't stay too far from their home.
Gregory found it unsettling how close Junior had become with this man but he never spoke about his feelings because he felt conflicted and didn't want to appear a jealous man.
Gregory started to notice a tone of disrespect in the way Junior spoke to him, especially following the long phonecalls he had with his biological dad. One night, during an argument between the men, Junior blurted out,
"Listen, Gregory, you're not even my real dad!"
Gregory was offended but he chalked it up to teenage rebellion and forgave him. Deep down though, he knew something had changed. The little boy who he had decided to adopt as his own was fading away.
Just when Gregory was starting to doubt the importance of his role in Junior's life, an opportunity arose for him to prove that he was a real father, despite the lack of blood relation.
Junior's girlfriend fell pregnant and she needed somewhere to live. Gregory opened his home to her so that the couple could raise their child together while attending college nearby.
Gregory and Junior's relationship seemed to bounce back almost immediately and when Junior hugged his dad and whispered, "Thanks dad," Gregory's heart melted and all his fears vanished.
Gregory even allowed Junior to invite his biological father to the baby shower he hosted but that's where things took a turn for the worst. Junior and his girlfriend gifted the biological dad with a "Best Grandpa" T-shirt while snubbing Gregory.
Gregory was so hurt and in an emotional rage, he quickly called his attorney who helped him draft a 30-day eviction notice and presented it to Junior and his girlfriend as a baby shower gift.
Junior's face turned red as he read the notice and when he asked Gregory why he was evicting them, the spurned man simply replied:
"Your child should go live with his real grandfather."
Gregory knows that Junior and his girlfriend can't move in with his biological father because he has a tiny one-bedroom apartment but he doesn't care anymore. He feels justified because his love wasn't reciprocated.
Do you agree with his actions? In the meantime check out this story about a son who wants nothing to do with his biological mother.
Please fill in your e-mail so we can share with you our top stories!