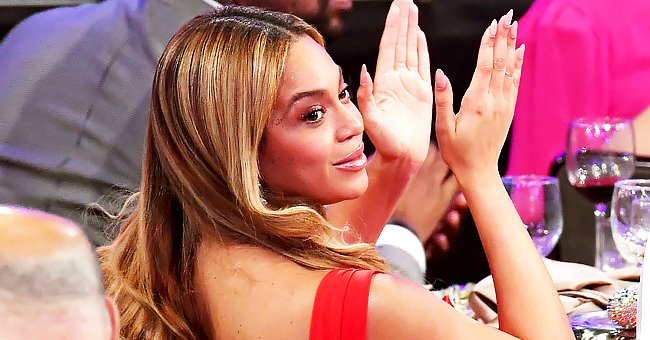 Getty Images
Fans Slam Beyoncé for Dressing Older Than Her Age as She Stepped Out in a Sequin Burberry Gown
Taking to the Grammy after-party where Beyoncé made a powerful speech, the legendary singer sported a sequin Burberry gown, but the usually intensively loyal BeyHive was having none of it.
As seen on Fashion Bomb Daily's Instagram account, Beyoncé Knowles walked into the Grammy after-party wearing a sequin Burberry gown. Fans weren't impressed, saying that she dressed up too old for her age.
Switching it up a little, Knowles wore an original silver gown paired with a matching silver turban and mask, with what looked like wedges sticking out the bottom. Unfortunately, this bold fashion choice backfired on the superstar.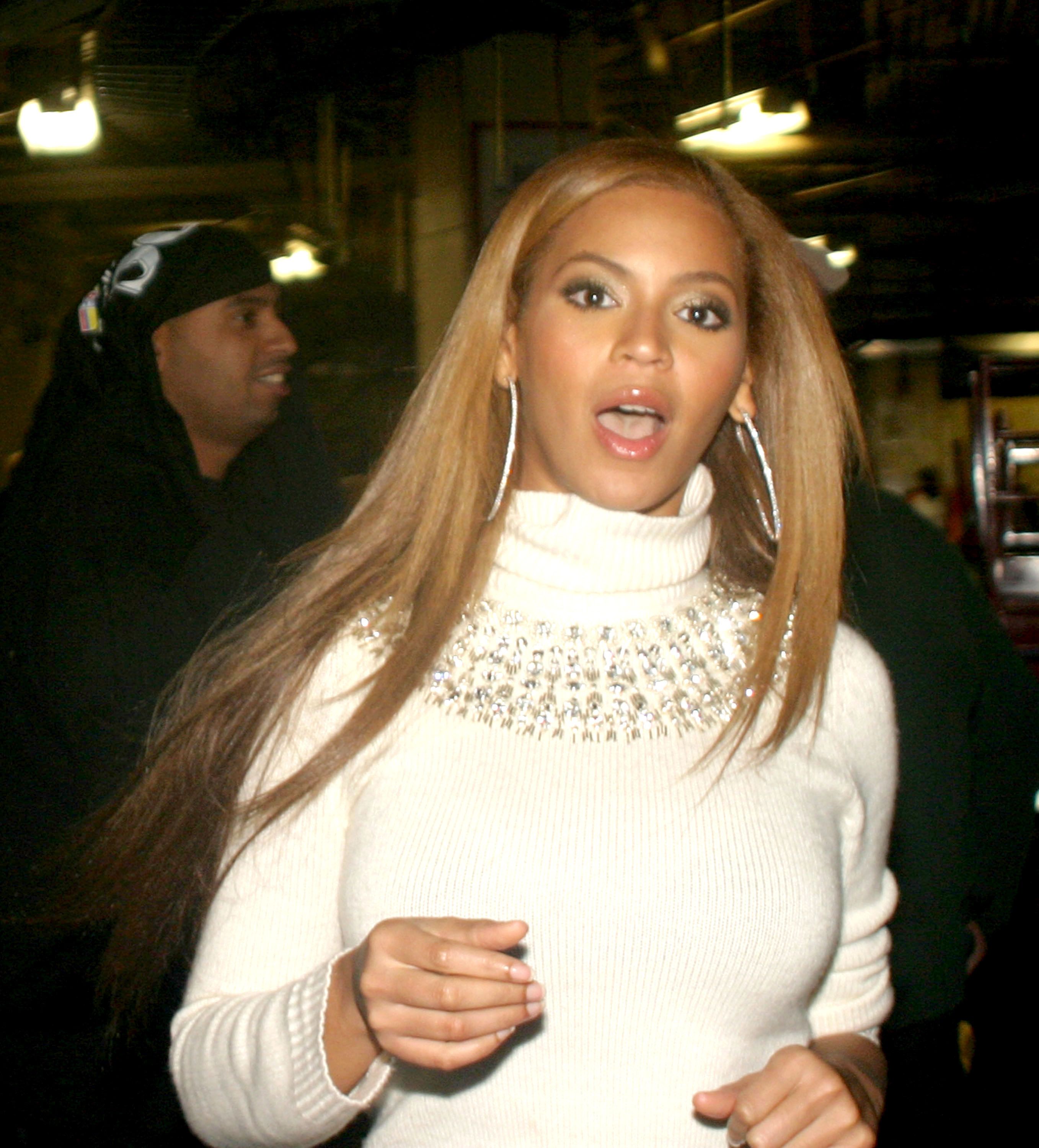 Beyonce at Power 105.1 FM presenting Jay-Z's "I Declare War" concert on October 27, 2005 in N.Y. | Photo: Getty Images
"NANNY MC B"
With her head down, netting covered the gown which sparkled brightly. The comment section wasn't too kind, with many remarking on how they liked some pieces but not others, but the overall issue was her age, with one fan commenting:
"The turban is everything [but] that dress is too old for B, NannyB vibes."
One individual even went on to say that her overall outfit was a complete disaster. Of course, the picture and gown couldn't have been that universally disliked, gaining just under 28,000 likes in total.
A GIRL'S BEST FRIEND
Beyond her age, others went on to mock the famous household name, calling her names such as "fortune teller." However, this worldwide trendsetter is probably not too offended by a few negative remarks on the internet.
[Knowles] congratulated her 9-year-old daughter Blue for also winning a Grammy.
Unbeknownst to those criticizing Queen Bey's outfit, the gown consisted of 50-carat diamonds of Lorraine Schwartz, a famous jewelry designer. Whether this high-class fact will change anyone's mind is unknown.

A fan's comment about Beyonce's silver gown | Source: Instagram/fashionbombdaily
A SPEECH FOR THE AGES
Say what you want about Knowles' style, but either way, this superstar definitely has musical talent. She was honored for the most awarded female Grammy artist and made a speech after accepting the award for Best R&B Performance, saying:
"I believe it's my job and all of our jobs to reflect the times..."
She went on to express that it has been a challenging time for everyone. Continuing, the celebrity expressed that she wanted to inspire all those within the Black community, and therefore make a difference in their lives.

A fan's comment about Beyoncé's silver gown | Source: Instagram/fashionbombdaily
LOUD AND PROUD
This R&B queen has never been silent on issues that involved race as well as social justice. At the end of last year, Knowles, as well as other outspoken celebrities and political figures, came forward to pay tribute to the late George Floyd.
At the time, Floyd would have just turned 47 years old. Sharing a throwback photo of the late Floyd during his younger years, the singer wished him a very happy birthday.
After the acclaimed songstress addressed the difficult times we are living in, she began to speak about her children. She said that she was proud of all three of her children and congratulated her 9-year-old daughter Blue for also winning a Grammy.
Blue managed to take home a trophy for a music video she and her mother were in for the song "Brown Skin Girl." It seems that fame and talent run in the blood.
Please fill in your e-mail so we can share with you our top stories!