shutterstock.com
Story of the Day: Teen Reports Her Teacher, Which Potentially Led to Him Getting Fired
A teenager reported her teacher for misconduct during an online class which potentially led to him getting fired. She now feels guilty for her decision, thinking she overreacted.
Like the rest of the world, 16-year-old Norah is learning virtually. However, her school has a rule ― students aren't allowed to turn off their cameras during class. They must put on their cameras at all times.
If perchance they have to use the toilet, the student is expected to write to the teacher privately to ask for permission, and once it is given, the student can leave. Norah is okay with this rule as she understands how challenging online school is.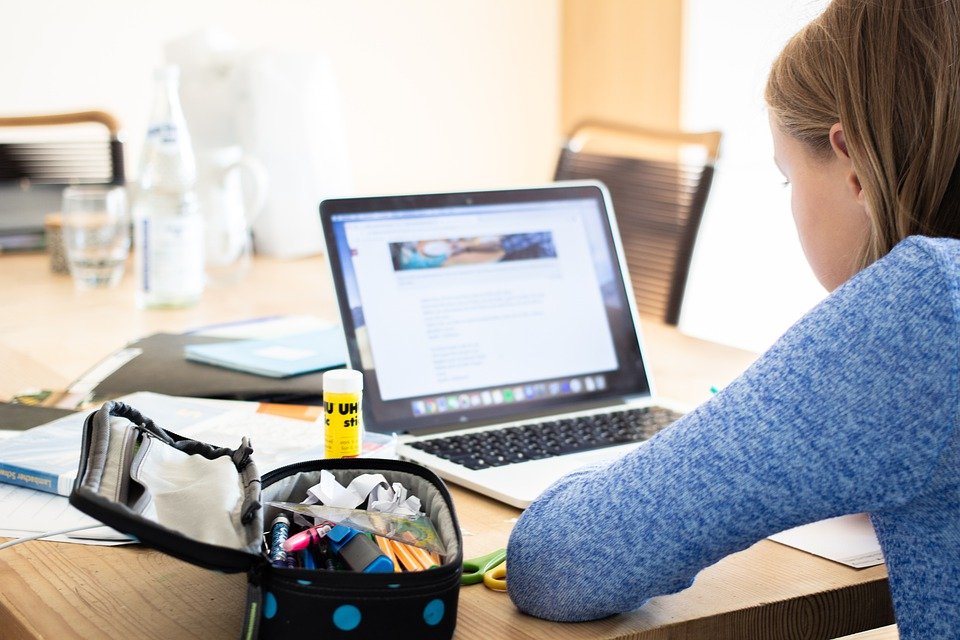 A student on her laptop during online class. | Photo: Pixabay
Also, her school has a system that at the end of every week, the students are giving a Google form where they can fill in complaints about something a teacher did during the week or something about the teaching they didn't like.
Last week Tuesday, Norah was in a Chemistry class taught by Mr. Gibbins when she unexpectedly got her period. She's never had an encounter with him, and he didn't seem strict, so she didn't think asking for permission would pose a problem.
Following the rules, she privately messaged him and asked Mr. Gibbins to allow her got to the restroom for 15 minutes. She received no response immediately and waited an extra 10 minutes but still saw nothing.
Getting frustrated, she messaged her teacher again, asking for permission, and again he failed to respond. Norah was getting super uncomfortable and decided to come out straight, explaining what was truly going on.
She told him that she had and her period and had to leave immediately. To her surprise, Mr. Gibbins replied, writing, "you should have planned better. Learn to control yourself." Norah was stunned.
She couldn't understand why he would say something like that to her. She tried to explain that she couldn't control her period, but he didn't respond. Angered, she turned off the camera and went to the restroom.
When she returned from the restroom, she found that Mr. Gibbins had locked her out of the room. He also marked her as absent and wrote her up for switching her camera. Norah was given a warning.
When Friday arrived, Norah angrily wrote about her experience in the Google form. The following week, she found from her mother, who works in the school, that Mr. Gibbins was looking at being terminated for what he did to her.
Apparently, other students had filed similar complaints, but her case was the straw that broke the came's back. Now, her dad and brother think she was overreacting and could make Mr. Gibbins lose his job amid the pandemic.
Norah feels guilty and doesn't know if she should have reported the teacher. What do you think of the story? Was Norah wrong for reporting? If you enjoyed the story, click here to read a similar one.
Please fill in your e-mail so we can share with you our top stories!