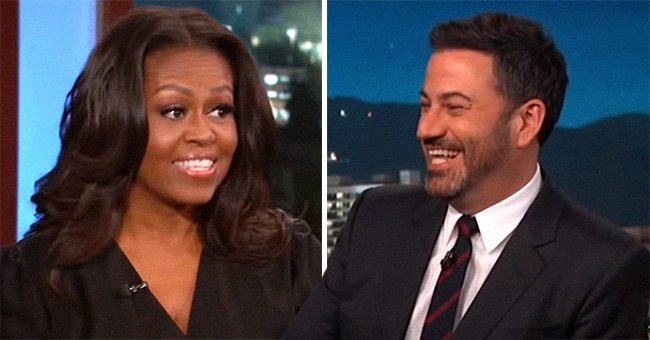 Youtube/Jimmy Kimmel Live
Michelle Obama Tries Encouraging Jimmy Kimmel's Daughter to Eat Vegetables — See Her Reaction
In line with her program that helps children eat healthier diets, Michelle Obama hilariously tried to convince Jimmy Kimmel's daughter to eat some vegetables - unfortunately to no avail.
Comedian Jimmy Kimmel posted a video on Twitter of ex-First Lady Michelle Obama encouraging his daughter Jane to eat vegetables. Unfortunately, even the likes of a powerful woman like Obama couldn't change this young one's mind.
In the post on Twitter that Kimmel sourced from his show "Jimmy Kimmel Live!" the father treated the situation with humor. He wrote that Obama's endeavor to get Jane to eat veggies was the greatest challenge she has had to face so far.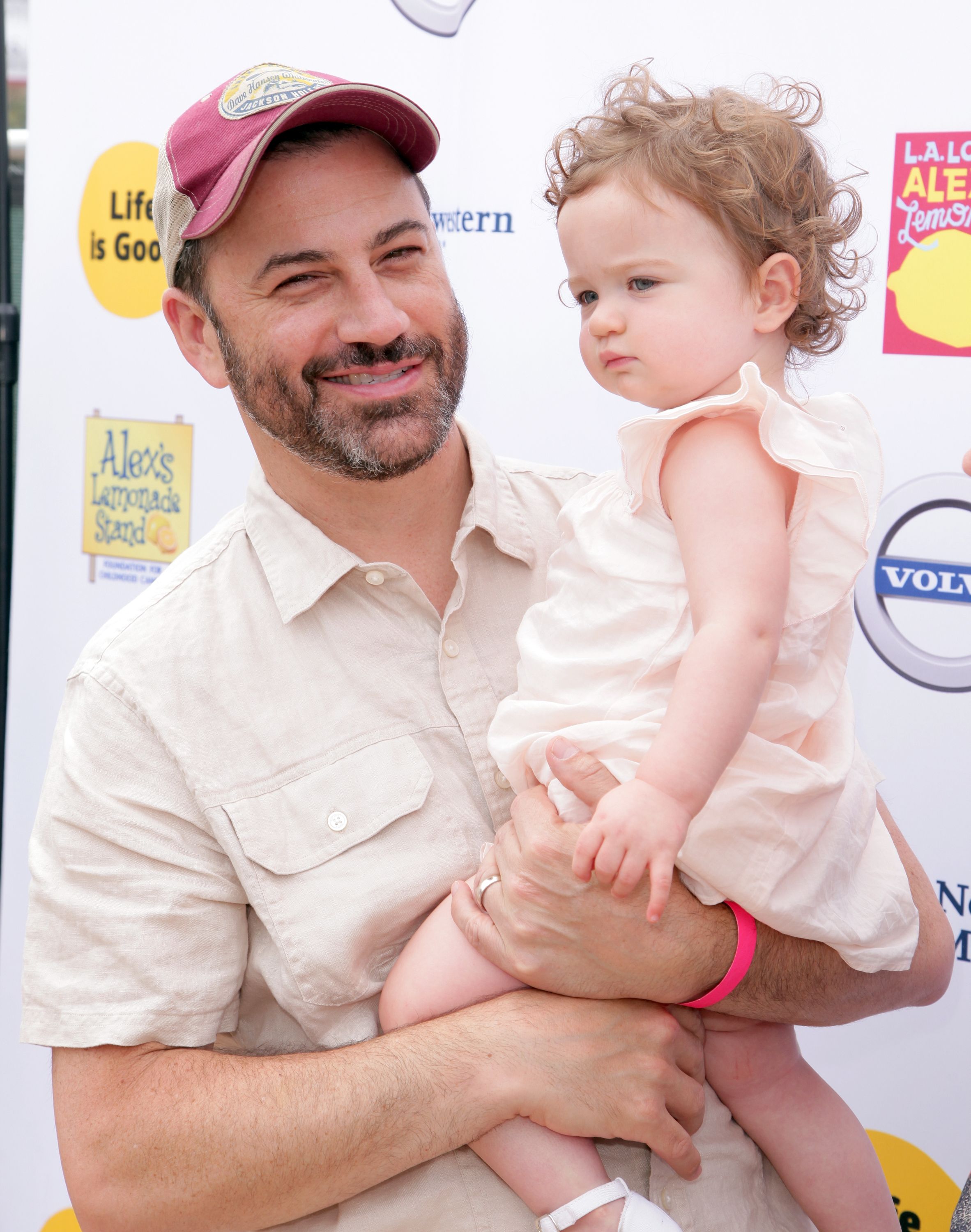 Jimmy Kimmel with daughter Jane at the Annual L.A. Loves Alex's Lemonade on September 12, 2015 in L.A | Photo: Getty Images
JUST A TASTE
Obama opened up the conversation with Kimmel's daughter, asking her why exactly she doesn't like to eat vegetables. Responding, Jane expressed that she is not one for trying new things, to which Obama said that she was once like that, saying:
"If you try something new...that you open up your taste buds and then you'll like a whole bunch of new things."
The 6-year-old's super famous father then proceeded to put a bunch of carrots in front of her, encouraging the young girl to just give it a try. Unfortunately, Obama's attempts didn't work, with Jane refusing to go near the greens.
A HEALTHY MISSION
Whilst still living in the White House, Obama was a strong voice in support of healthy eating and still is. In a fresh show called "Waffles + Mochi," this celeb stars next to visiting chefs and puppets who all encourage children to eat well.
Kimmel spoke to his two disinterested kids about harassment in the workplace as well as name-calling.
Speaking about the show in detail, Obama said she would watch it by herself as an adult, without any children. She expressed that it is appealing based on the fact that it's easy to grasp and also has a sense of humor.
JUST CANDY
Kimmel doesn't always enforce healthy eating on his children. Sharing a story about Jane's fourth birthday party, he stated that everything was going accordingly until the piñata arrived, covered in pics of her favorite cartoon dog, to which he said:
"It was a terrible piñata, it wasn't even shaped like anything, just a rectangle with four dogs on it."
The children began beating the candy-filled piñata, as the young Jane watched on. Molly McNearney, Kimmel's wife, noticed the sad look on Jane's face as the other kids were in a frenzy, her cartoon dog stripped to the bone.
JOKES ALL AROUND
Kimmel, obviously an avid family man, posted a video online earlier this year where he taught his children, including his three-year-old Billy, about harassment. Sitting them down around the table, the talk show host began this "serious" meeting.
Kimmel spoke to his two disinterested kids about harassment in the workplace as well as name-calling. Unfortunately, it was a tough crowd, with a naughty Billy proceeding to bite his father under the table.
Kimmel welcomed Jane in 2014. Returning to host his show after a short break following the birth of the newborn, he expressed that he and his wife were doing well, and, of course, proceeded to tell the story of Jane's birth through jokes.
The little one only weighed six lbs, one ounce, 20 inches long, Kimmel said, humorously stating that it was just past the lawful limits. The celebrity continued to thank all his fans for the support and love they sent his way during the birth of Jane.
Please fill in your e-mail so we can share with you our top stories!