Here's What NASCAR Star Bubba Wallace Says He Will Miss the Most as the New Season Picks Up
The 73rd NASCAR season is well on the way, and Bubba Wallace is reminiscing his time at home with family. The star driver opened up about what he misses the most during the holiday.
The holidays, they say, are never long enough when it is time to return to the grind. Racecar driver Bubba Wallace's recent revelation to People magazine shows that he has an idea or two about this feeling.
Wallace spoke about his time at home with his girlfriend Amanda Carter and their puppy, Asher. This came the week preceding the scheduled start date for NASCAR's new season on Sunday, March 14, 2021.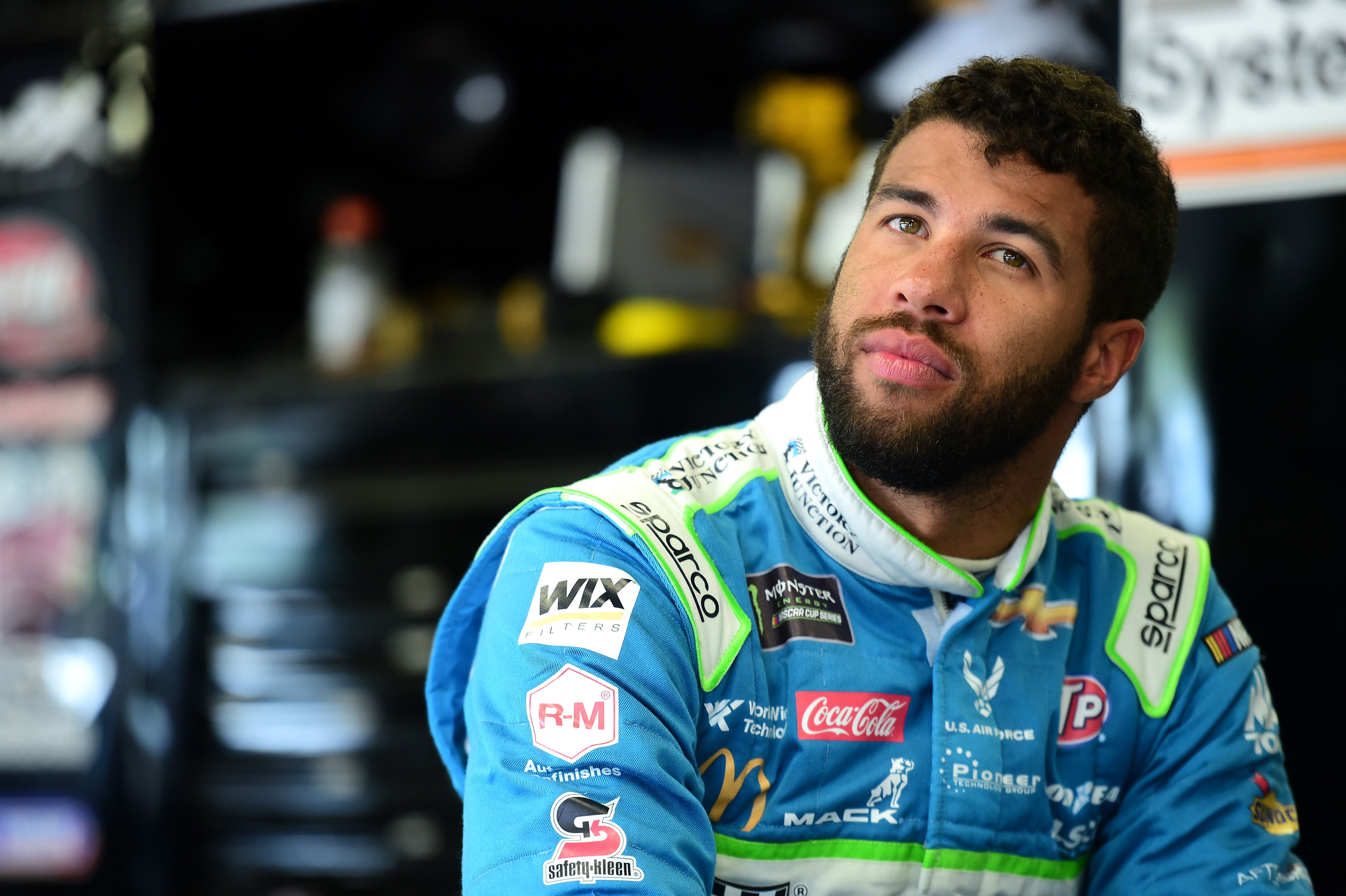 The 27-year-old opined that what he would miss the most was his "time at home." He was excited to have two more days with his family as he noted that "his NASCAR schedule changes due to the pandemic."
[Wallace] urged the racing company to stop displaying the confederate flag at official events.
The revolutionary athlete also spoke about their cute new Aussiedoodle puppy. Wallace lauded Asher for being a "really good dog" and then went on to say:
"He makes it really hard to leave during the day. But he's a blast and we've just been really enjoying our time together with him."
Wallace and Carter became dog parents in July last year, and it has been smooth for them ever since. On Valentine's Day, he shared a post with a heartwarming message to his girlfriend. The caption read:
"Special day for a special woman in my life! The best life partner and the best dog mom (shocked) that we could ask for. Happy Valentine's Day babe! Love you!"
Apart from the ongoing novel coronavirus pandemic, the year 2020 also came with a protest against racial injustice and police brutality. Wallace was in the mix of it all as he strongly advocated with many other black athletes.
The 27-year-old driver, the only black in NASCAR's top tier, urged the racing company to stop displaying the confederate flag at official events. He referred to its connection to southern slavery and segregation.
The stock car racing company eventually listened to him and other racers, who also protested and set a new rule. Wallace explained to Justin Slyvester of E! that it came with backlash when he said:
"I pissed a lot of people off."
In November last year, Wallace had another interview with People and shared his excitement about all the work done in 2020 to make the sport more inclusive. He said he had noticed positive changes in the NASCAR community.