Ciara's Son Future, 6, Flashes Cute Facial Expression While Holding a Box on St Patrick's Day
Ciara's oldest child, Future Zahir Wilburn, 6, celebrated St. Patrick's Day warmly. See photos of him flashing cute facial expressions while holding a box with a rainbow on it.
Dancer and singer Ciara sure has a charmingly handsome prince for a son. Like many parents who delight in using the internet, the entertainer is no stranger to sharing photos of her cutie.
Sharing images and clips of her family has helped her connect more with her fans. Some of these photos are sometimes posted on the singer's Instagram stories.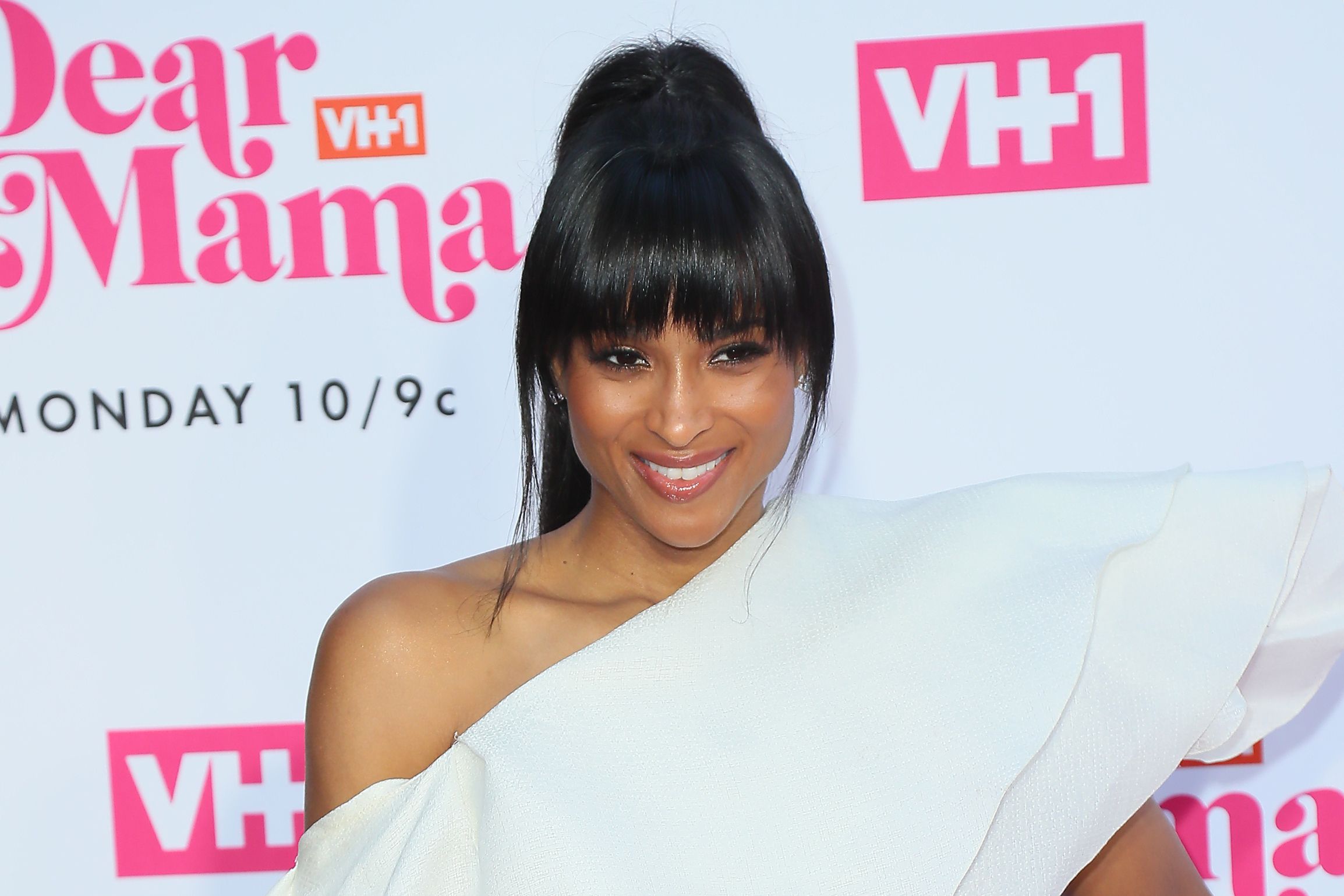 Recently, to mark the famously celebrated St. Patrick's Day, Future Zahir's mother uploaded a series of images on her story revealing her son's cute facial expressions.
These photos also showed the singer's mini-me dressed in a green-blue round-neck short-sleeve shirt and holding a Santa-like-belt-themed box with a beautifully crafted rainbow above it.
As he sweetly carried the box posing cutely for the camera, a bright yellow light could be seen shining in the background. The whole scenery looked like it was photographed indoors and the young boy looked happy.
Ciara and her son's father, rapper and producer Future, hit a rough patch shortly after Future Zahir was born. The former lovers broke off their engagement and each moved on to other relationships.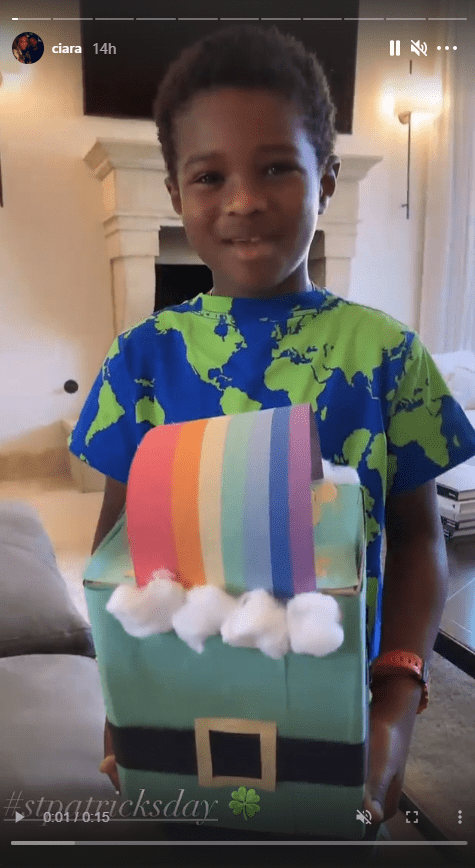 Ciara met NFL star Russell Wilson, and they began dating shortly after the separation. They later got married and now share two kids of their own.
At age 5, Future Zahir received an expensive gift from his father—a Rolex watch priced at $35,800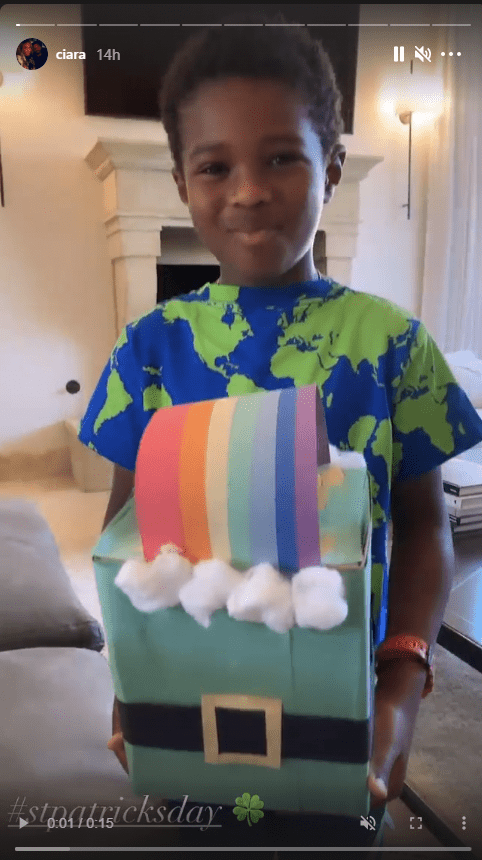 Before their relationship metamorphosed into exchanging vows, Wilson proved to be capable of handling fatherhood responsibilities, as he loved and often hung out with Future Zahir.
This stirred trouble between Ciara and her ex-fiancé who was displeased with this arrangement. Still, the singer explained that there was nothing but sheer affection between Wilson and her son.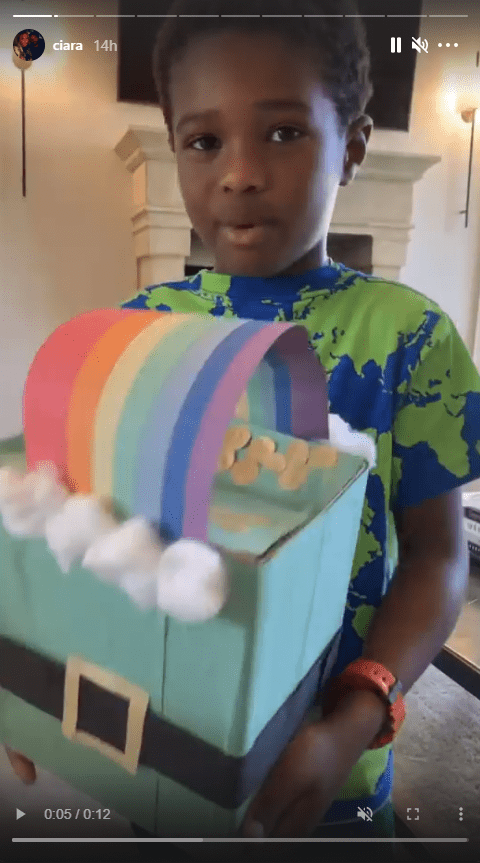 It has been six years since his birth and both parents may have been at loggerheads over parenting skills and shared custody, but one thing is certain, they have nothing but love for their child.
At age 5, Future Zahir received an expensive gift from his father—a Rolex watch priced at $35,800 and two different superhero-themed birthday bashes from his parents.
Last year, to mark their son's day, they each shared heart-melting birthday messages. Even Wilson, his stepfather, took to Instagram to honor the celebrant.
Future Zahir is blessed to have love from all ends. He is currently living with his mom, stepdad, and two siblings. On the other hand, Ciara's growing family has not stopped her from doting on her firstborn.