Michelle Obama's Daughters Remember Early White House Days – inside Their Years There
Michelle Obama's daughters remember the early days of living in the White House. Keep reading for insight into the family's White House days. 
Jenna Bush Hager recently interviewed Michelle Obama about the new projects in her life, including her Netflix show, "Mochi and Waffles." However, they also reminisced about the Obamas early days in the White House. 
Bush Hager has one big thing in common with Sasha and Malia Obama, and that is that they were all kids who grew up around the White House.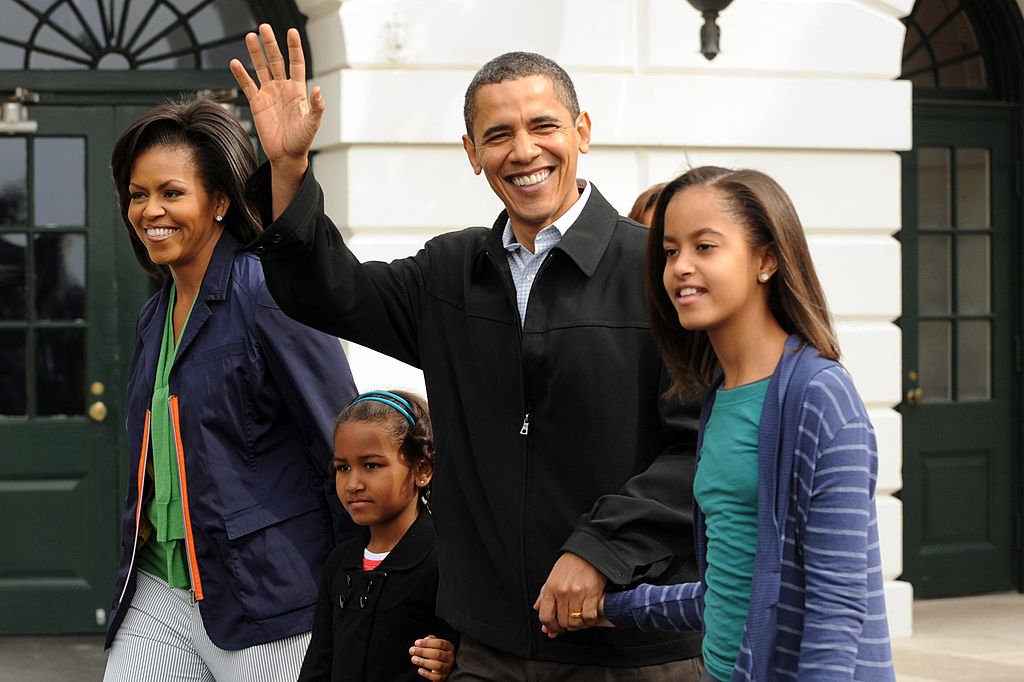 Michelle and Bush Hager discussed the day that Hager Bush and her sister, Barbara, gave a tour of the White House to Sasha and Malia ahead of the Obama's moving in, in 2008. 
Michelle revealed that her girls had cherished the day as it was a special moment for all four girls. Michelle explained to Bush Hager during her interview for Today:
"They just cherished these two young, beautiful women who had done what they were doing, who were taking time out of their lives." 
Bush Hager shared some of the day's details in an Instagram post that marked 12 years since she and her sister had given the tour to the young Obama girls. 
In the post, Hager Bush shared that they showed the girls all of their favorite spots in the White House, including their bedrooms which would soon be theirs. 
Michelle tried her best to make sure they never resented it or their father's job. 
Hager Bush revealed that they had shown Sasha and Malia how to slide down the banister and shared photo evidence of the girls learning to do it. 
She had been teaching in Baltimore, and her mother, Laura Bush, had encouraged her to come back and show the Obama's around so they could be comfortable in their new space. Hager Bush shared:
"I drove from my job teaching in Baltimore to meet my mom and sister in DC to show the next residents of this house their new home."
Michelle shared that when her two daughters, who are now 19 and 22, saw Hager Bush's photos, it sparked a conversation about their first days at the White House over an entire dinner. 
Michelle said that the Bush girls' tour made such a difference on her girls' whole experience of living and growing up in the White House. 
Hager Bush was a teenager when her dad, George W, Bush became president. However, she was around Sasha and Malia's age with her grandfather, George Bush was president. 
Although Sasha and Malia's childhood was mostly spent in the White House, Michelle tried her best to make sure they never resented it or their father's job.