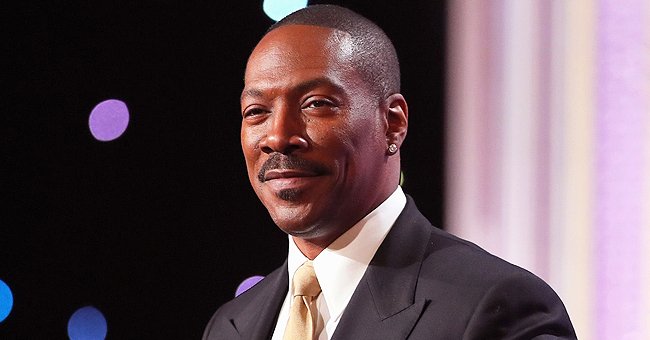 Getty Images
Eddie Murphy's Daughter Shayne Stuns in New Photos Showing Her Model Figure in a Colorful Dress

After her mother Nicole Murphy and as a model in the making, Shayne posed for the camera in a multi-colored dress, unafraid to flaunt her gorgeous figure.
Shayne comes from a line of money and fame with comedian and actor Eddie Murphy as her father. Recently, she took to her Instagram, showing off several different poses in a colorful dress.
Her dress is quite tight, short, and revealing, showing off her petite yet curvy figure. The blue, pink, white, and black shades make for a perfect combination verging on a strange yet alluring glamorous tie-dye aesthetic.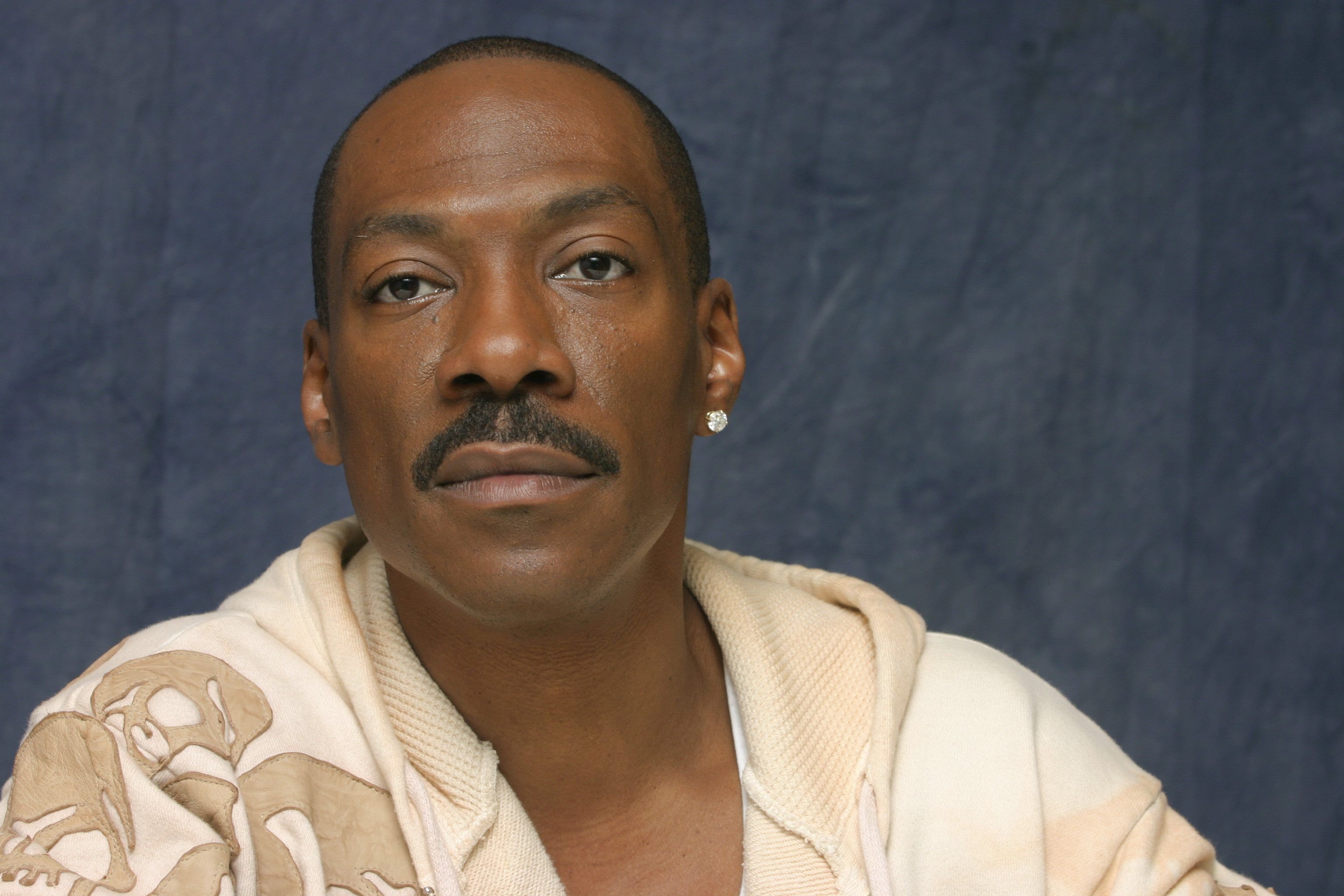 Eddie Murphy during a portrait session on May 6, 2007. | Photo: Getty Images
SHE'S BACK
Shayne took all of the mirror photos using her pink camera phone and looked absolutely gorgeous doing it. In one of the snapshots, she is stands with one leg gracefully placed behind the other, with words on the picture that read:
"lol SHE BACK."
The young and aspiring model sported some endearing and elegant black stilettos, increasing her height and showing off her toned legs. The dress also has a tiny gap in it sitting under her bust, showing off her toned mid-drift.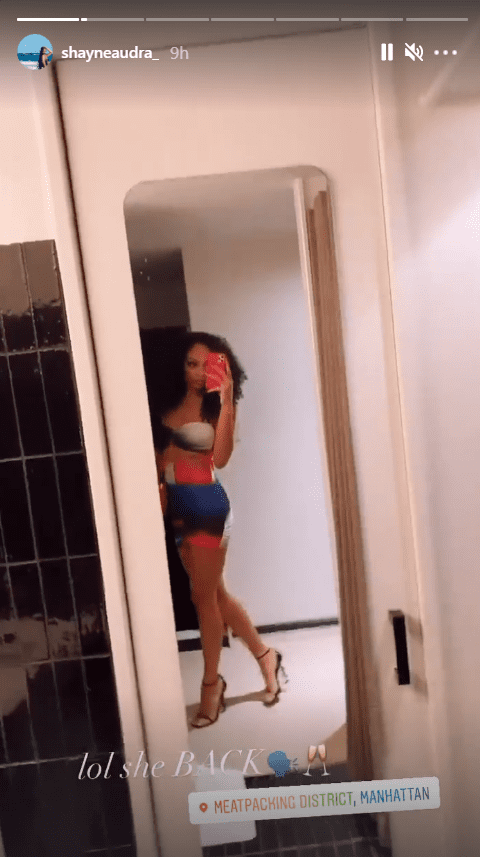 Eddie Murphy's daughter Shayne Murphy posing in the mirror while taking a selfie. | Source: Instagram/shayneaudra_
WILD AND FREE
The young Shayne's afro is glam and wild and free, adding to her entire outfit's wild yet elegant feel. She also held a pink clutch bag, matching the bright pink in her dress and adding a well-roundedness to the ensemble.
Shayne wants to be a model like Nicole and has some Eddie in her blood, aspiring to be an actress as well.
In some photos, she can be seen by her followers drinking some liquid. Based on her outfit and the champagne emojis pasted on the photos, it may be safe to assume that this might be an alcoholic beverage of some kind.
MOM AND ROLE MODEL
Actor Eddie has a whopping ten children in total, five of which he shares with model and ex-wife Nicole Murphy, including Shayne. Praising all of his sons and daughters, the gifted celebrity expressed:
"My kids are smart and are trying to do stuff. I am blessed with my kids."
Daughters Shayne and Bria seem to be taking after their mother Nicole, taking part in a lingerie shoot in 2014. Nicole commented on their aspirations, saying that she always told them they needed to be strong to be in the business.
SHE'S STILL GOT IT
It seems that a few children later, mommy Nicole has still got it, sharing pictures on her Instagram page that show off her fabulous figure. Last October, she did just that, this time posing while going on a hike.
She looked free and happy with her feet in the water while sporting a huge smile. Her cleavage and bust stuck out as she wore a gorgeous purple and white top, which also showed off her toned mid-drift.
Like her mom, Shayne wants to be a model. However, it is reported that her older sister Bria is currently the one having the most success in the industry when it comes to her aspirations.
That being said, she is still the younger sibling, and the future may hold some changes. Shayne wants to be a model like Nicole and has some Eddie in her blood, aspiring to be an actress as well.
Please fill in your e-mail so we can share with you our top stories!