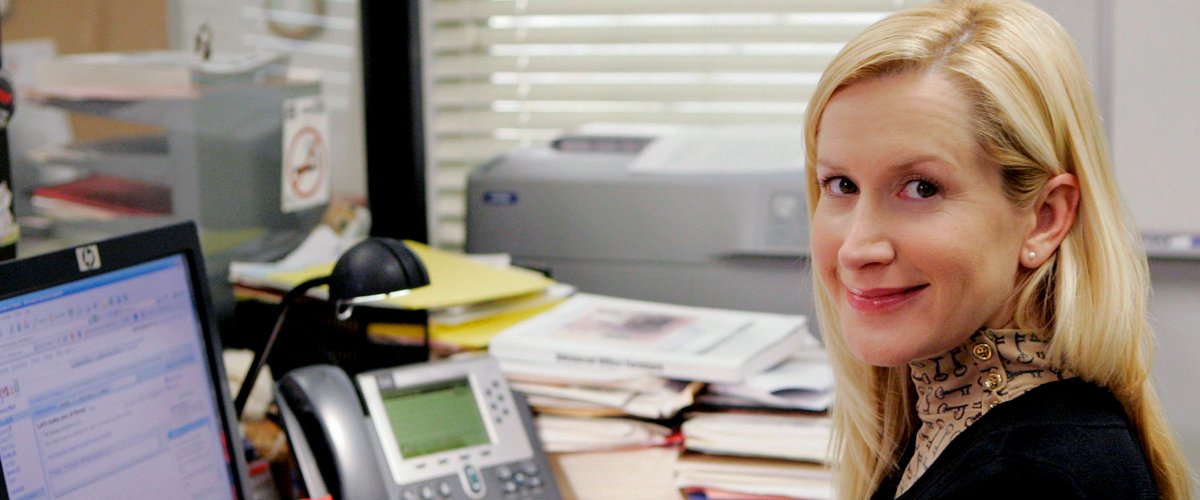 Source: Getty Images
Joshua Snyder and Angela Kinsey's Marriage — inside Their Deliciously Blended Family

Angela Kinsey gave love a second chance when she married Joshua Snyder in their dream wedding back in 2016. Let's take a look at "The Office" star's journey towards her second marriage, how they raise 3 kids in their blended family, and their passion for cooking.
Angela Kinsey married Joshua Snyder in a simple Topanga, California ceremony. The "Days of Our Lives" actor married "The Office" star in front of 130 guests, including their kids from previous relationships.
For their wedding, the 45-year-old actress donned a beautiful goddess dress, while her groom opted to sport a blue suit and a plaid blue tie.
A FAMILY AFFAIR
While most weddings involve two people becoming one, Kinsey said that their union was different, as they were binding together their children as a family as well.
"Our wedding was more than just two people coming together, it was a family coming together. Josh and his sons, and my daughter and I."
THEIR CHILDREN'S APPROVAL
To make their wedding even more special, each of their children wrote something to say during the ceremony. The sweet children wanted their parents to know just how they felt about becoming a family.
The same way their wedding was a family affair, so was their surprise engagement.
KINSEY'S FIRST MARRIAGE
Kinsey separated from her first husband Warren Lieberstein after eight years. back in June 2010. While they decided to part ways, they made sure to do what is best for their daughter, Isabel Ruby, and for their relationship.
"The Office" actress and Lieberstein have an amicable relationship, even considering each other great friends. They continue to co-parent their daughter, and they consider themselves family although they are no longer together.
ROAD TO THE WEDDING
Six years after her divorce, the mom of one was ready to give love another shot. Before their November 2016 wedding, they got engaged just a couple of months prior, in August.
Although they both have acting careers, that is not the only thing they have in common.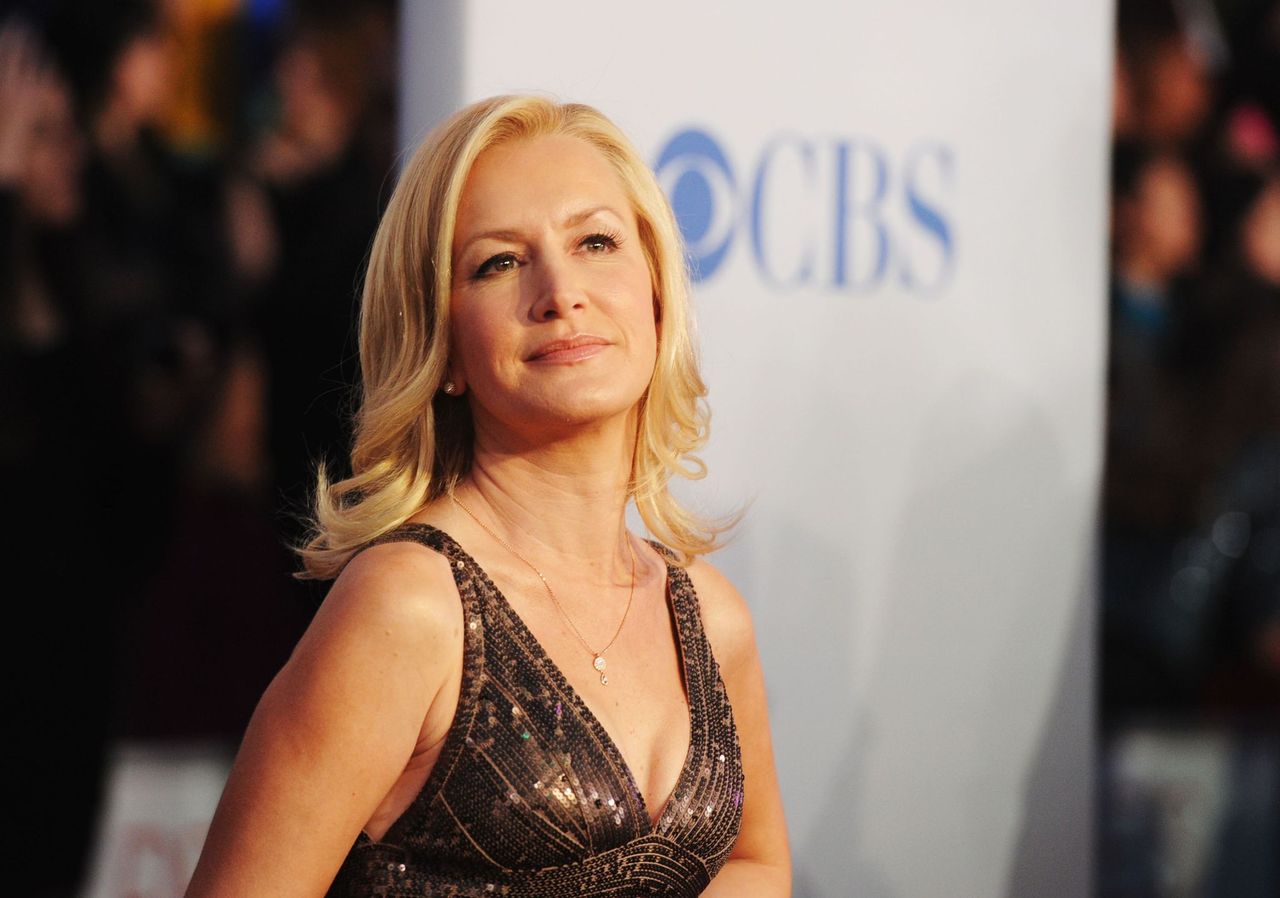 Angela Kinsey at the 2012 People's Choice Awards at the Nokia Theatre in Los Angeles California, January 11, 2012. | Source: Getty Images
A PLEASANT SURPRISE
The same way their wedding was a family affair, so was their surprise engagement. At the time, her daughter Isabel talked her into going to their backyard where she and her stepsons-to-be were "working on something."
The mother-and-daughter duo ended up sitting on a blanket by the pool before Snyder's sons walked out carrying flowers for her. The actor then appeared from the corner with an emerald ring in hand – the ring was extra special because it was all three of their children's birthstone.
GETTING HER MOM'S BLESSING
Before asking the big question, he first called Kinsey's mom to ask for her blessing, and she said yes. The actress said that the gesture would have made her dad so happy. In the end, he proposed and she said yes.
"The kids made me cards and pictures and I cried. I cried that happy ugly cry."
THEIR COMMON INTERESTS
While Kinsey is best known for her role as Angela Martin in the sitcom "The Office" from 2005-2013, Snyder has worked on the likes of "Days of Our Lives," "One Tree Hill," "General Hospital: Night Shift," and "Criminal Minds: Beyond Borders."
Although they both have acting careers, that is not the only thing they have in common. They also have a passion for baking, and they share their kitchen adventures with their fans through their website named Baking with Josh and Ange.
AN INTERESTING PASSION
Their website aims to provide fans with family-friendly baking ideas. The duo shares through their website homepage that they enjoy hanging out in the kitchen with their three children, so they want to share the fun with everyone else.
Admittedly, their welcome message also shares that it's mostly Snyder who does the baking, while Kinsey does the chatting while trying to keep up with her husband.
THEIR BAKING BUSINESS
Snyder had to raise his children on a budget, so he taught himself how to bake for his young sons. He passed on this love for baking to his future wife, Kinsey, and the rest is history.
To make it easier for them to support their children, the Snyders don't only use their website to share recipes and videos, but also to sell useful baking supplies and equipment. These range from mixers, to waffle makers, to measuring spoons and chopping boards.
Please fill in your e-mail so we can share with you our top stories!