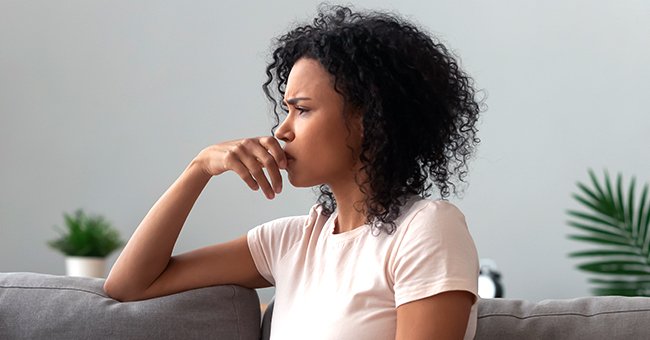 Shutterstock.com
Story of the Day: Woman Finds Screenshots of Her Husband's Old Flame on His Phone
Tina recently went through her husband's phone and found very sexy and suggestive photos of his old flame. Read more to find out what happened when she confronted him.
At 31 years old, Tina's life had been a dream come true with a fantastic job, a cozy home in the leafy suburbs, and three beautiful kids with her husband and high school sweetheart, Brian, 33.
By all definitions, she was living her best life and looking forward to more bliss with her family until but a recent heartbreaking discovery burst her bubble and left her in an uncertain position.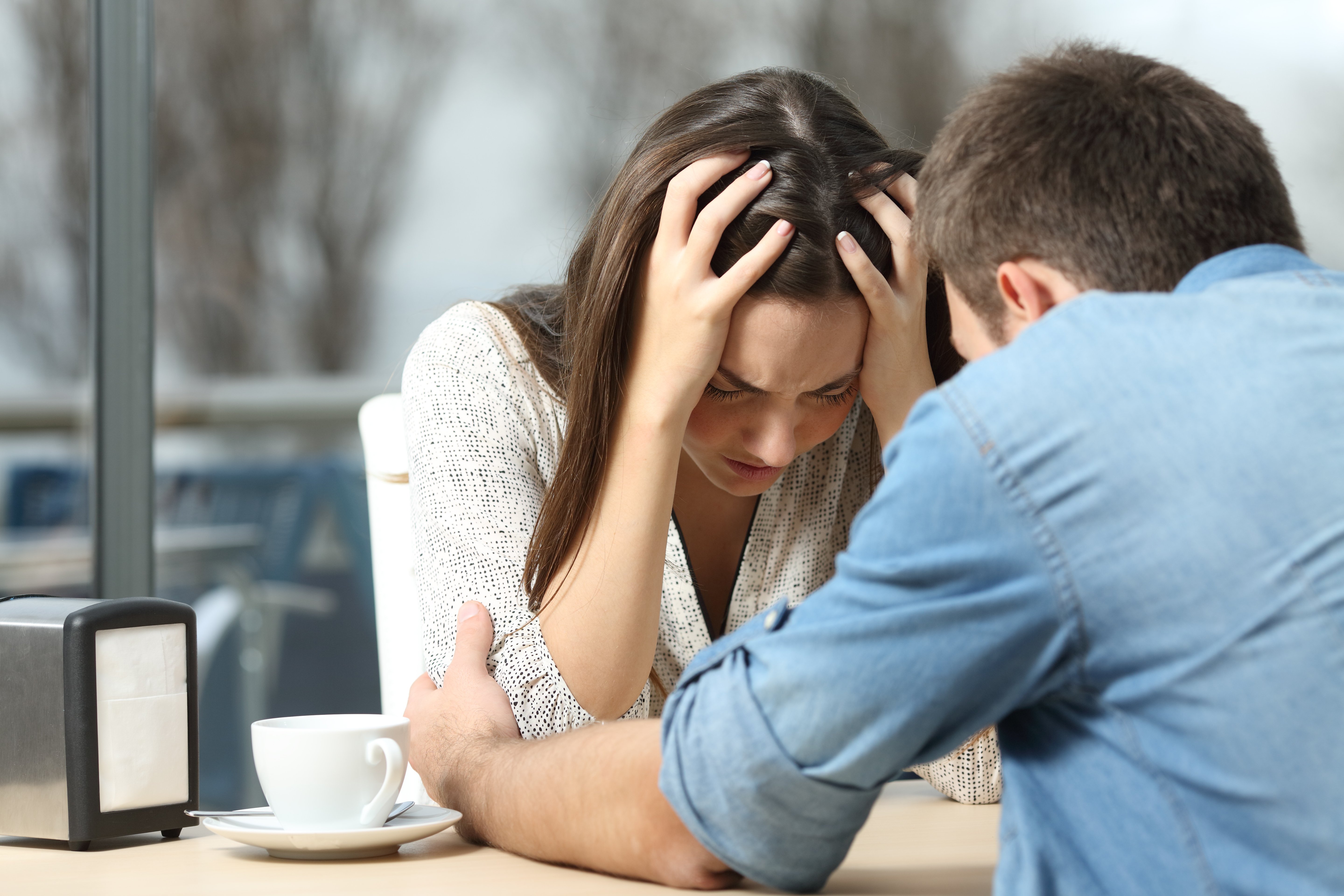 Photo of couple arguing at a table. | Source: Shutterstock
Tina and Brian have always been open with each other. Back in their teens, they'd vowed to be honest with each other, even about their worst demons. They relied on the mantra:
"The secret to a never-ending love is no secrets."
Consequently, Tina noticed when Brian started hiding things from her. He would cover his phone while texting and leave the room to take phone calls. When he changed his phone passcode, she became even more suspicious.
After figuring out his passcode, Tina was surprised to learn that he had been in contact with his old high school flame, Rachel. Brian and Rachel had briefly dated before he and Tina got together.
Tina didn't find anything incriminating in the content of their conversations, but when she looked through his special porn folder, she was disturbed to see that he'd been keeping screenshots of Rachel's nude photos.
The photos dated back months and suggested that Brian had been complicit. Suddenly, the harmless messages between the exes seemed to have a hidden meaning. She had to confront him.
This wasn't the first time Tina had confronted Brian about Rachel. In the early days of their relationship, she caught him texting her after saving her name under a boy's name.
The conversation didn't go well at all. At first, Brian tried to deny his relationship with Rachel, but when Tina admitted that she had seen the pictures, he broke down and told the truth but said it didn't mean anything. He pleaded:
"I'm sorry Tina, it was just for sport. She doesn't mean anything to me. I love you and I never actually cheated on you."
Tina wants to believe Brian's apology, but she feels betrayed by Brian's actions. Worst still, her self-confidence has taken a massive hit because she's at her heaviest weight after giving birth to three boys. She asked him:
"Am I not enough for you anymore?"
Despite Brian's assurances, Tina can't understand his obsession with Rachel and is considering leaving him. What would you do in her position? Meanwhile, here's another story of heartbreak after a man had an emotional affair with his co-worker.
Please fill in your e-mail so we can share with you our top stories!