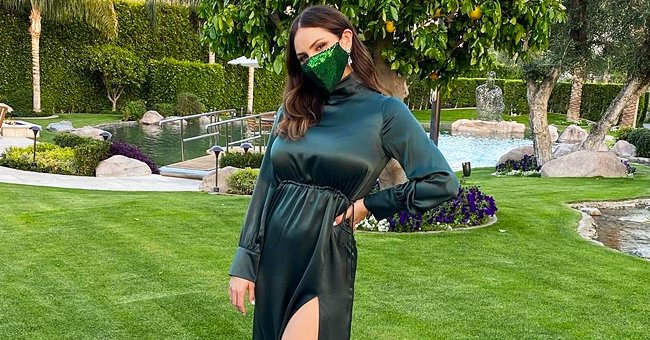 Instagram.com/katharinefoster
Check Out Katharine McPhee, 36, Showing off Her Incredible Post-baby Body in a Chic Slit Dress
Katharine McPhee shows off her incredible post-baby body in a green chic slit dress in a recent Instagram post revealing her stunning figure to fans. She just recently had a baby boy but doesn't look it at all.
Check out for American Idol. Katharine McPhee, 36, showing off her incredible post-baby body in a green chic slit dress, unbelievably just three weeks after having a baby boy. It's like her body just snapped back!
Katharine McPhee is absolutely gorgeous! Just a short time since she and her husband David Foster, 71, welcomed their first child to the world, Kathrine looks radiant and has definitely gotten her sexy back.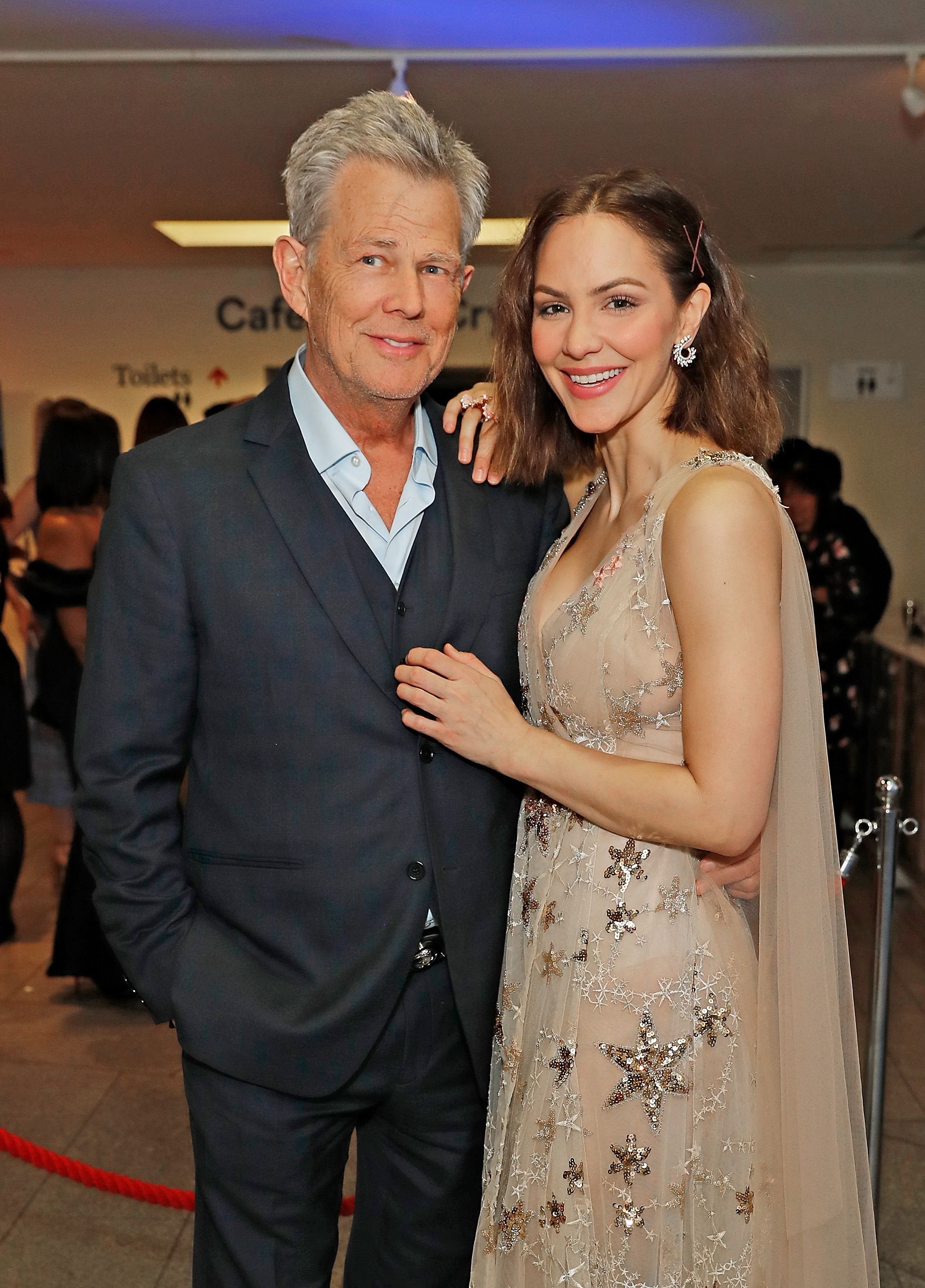 David Foster and Katharine McPhee at Cafe At The Crypt, St Martin-in-the-Fields, on March 7, 2019 in London, England. | Photo: Getty Images
KATHERINE STUNS IN GREEN
Katharine looks amazing after giving birth and has been serving fans loads of eye candy with incredible photos on her Instagram. On St. Patric's Day she posted a photo of herself in a sultry green dress, simply captioned:
"? "
Katharine paired the satin green dress which featured a high slit up one leg, with nude pumps and a matching mask. The brunette beauty who has over 800 thousand followers on instagram got numerous compliments from her fans.
KATHERINE SPILLS BABY'S NAME
Katharine posted the sexy image just one day after revealing the baby's name and explaining how they picked the name. She had been in labor for a long while but still had no idea what they were going to name their first born child, but as she waited on the baby, her husband was chatting with his sisters.
Fans first learned that the couple was expecting a baby in October 2020.
The couple had a number of names in mind, but one of Foster's sisters suggested the old family name Rennie. The name has a long history in his family, having belonged to a great grandfather and uncle, so they agreed to call him Rennie David Foster.
KATHARINE'S PREGNANCY PHOTOS
Katharine shared man moments throughout her pregnancy with fans through photos on her Instagram. In one series of pictures, she shared photos showing her bump comparing how she looks during professional Instagram shoots and the way she is in her normal daily life. She captioned them:
"Instagram vs reality."
Rennie is Katharine's first child and she is very excited to be a new mother. Foster has five other children from a previous marriage, who have given him even grandchildren. Fans first learned that the couple was expecting a baby in October 2020.
KATHARINE'S NETFLIX SHOW PREMIERS
Katharine is already back to work and stars in a new show on Netflix called "Country Comfort" and the other day posted a promo for the show on her Instagram, inviting guys to check out Premier. Her husband and kids feature in the video.
She reintroduces herself to the world appreciating the fact that she starred in some pretty old shows, "Idol," "Smash," and "Waitress" that may be forgotten by fans or not known to a younger audience today. The video has a happy jingle which the family sings along to and is very nice to watch.
David and Katharine have always planned to expand their family and have been trying to conceive for months. It has always been a dream of Katharine's to start a family with a loving husband and have children.
She is looking forward to the next chapter of her life as a mommy and is ecstatic about the new role and responsibility. The couple has a deep love for each other and raising a child together is a blessing.
Please fill in your e-mail so we can share with you our top stories!