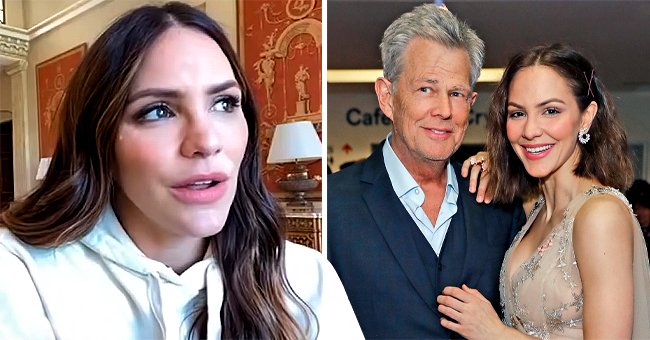 GettyImages. | YouTube/SiriusXM
Katharine McPhee Admits Her Husband David Foster Was Displeased She Revealed Their Son's Name

Katharine McPhee shared that her husband, David Foster, was annoyed that she revealed their newborn son's name.
Katharine McPhee appeared on SiriusXM and revealed to host Jess Cagle that her husband, David Foster, was annoyed because she shared their newborn son's name.
During an interview with Hoda Kotb and Jenna Bush Hager, Kotb asked McPhee the name of her and Foster's 3 week-old son. McPhee admitted to Cagle that she did not know how to answer.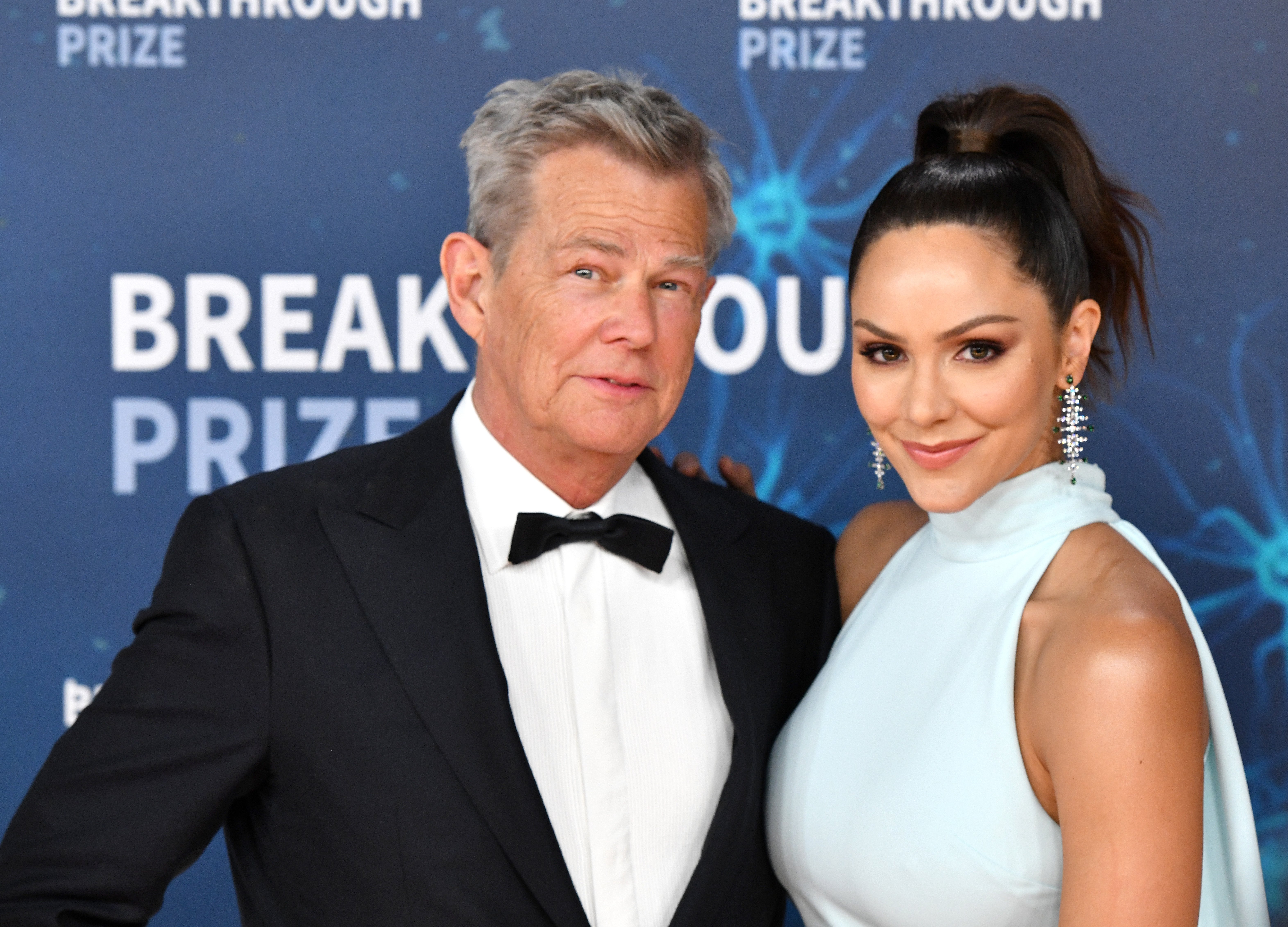 David Foster and Katharine McPhee pictured at the 2020 Breakthrough Prize Red Carpet at NASA Ames Research Center, California. | Photo: Getty Images
So she revealed his name, which is Rennie. However, McPhee shared that her husband was upset because it was the only thing about their baby that they could keep to themselves.
The "American Idol" alum shared with Cagle that she and Foster did not want to be pretentious in keeping the name a secret. However, it is the only thing parents can keep to themselves. McPhee said:
"We don't want to be that pretentious over the name, but it's the only kind of thing you can hold on to that feels private."
After spilling the beans on their son's name, McPhee expressed her hope that it didn't cause too much trouble with her husband.
The actress also shared that they had only decided on the name a couple of hours before he was born. Rennie is a family name from Foster's family, and a family member had shared it with them a few hours before his birth.
McPhee admitted that she was concerned about how others would judge their relationship.
McPhee revealed when she first heard the name; her breath was taken away. The couple loves the name and loves how original it is, but it still holds significance for the family.
While on "The Today Show," the new mom gushed about motherhood. She called it the best and sweetest experience ever. McPhee gushed to Kotb and Bush Hager:
"I mean, I'm in heaven. It's really been amazing."
McPhee, who is 36, married her 71-year-old husband in June 2019. Last year in October, the couple announced they were expecting their first child together. Rennie was born on February 24, 2021.
Foster had been her mentor on "American Idol." After the show, they became close friends and eventually started dating. McPhee previously shared how their large age gap affected her.
On an episode of "Dr. Berlin's Informed Pregnancy Podcast" in March 2021, McPhee admitted that she was concerned about how others would judge their relationship.
She revealed that it took her a while to get into a serious relationship because she was worried about what others would say, however now she is completely in love with their relationship and story.
Please fill in your e-mail so we can share with you our top stories!