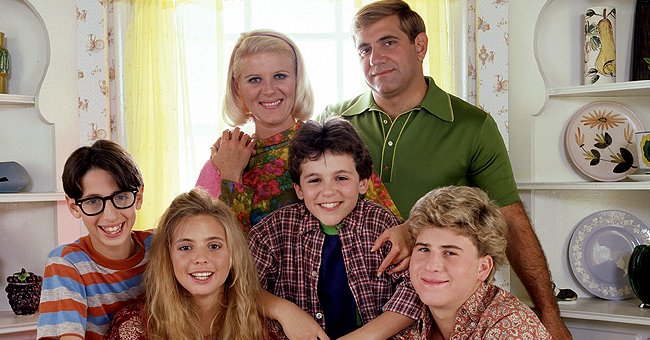 Getty Images
'The Wonder Years' — Quick Facts about the Iconic Coming-of-Age Series

"The Wonder Years" was a coming-of-age comedy TV show filmed from 1988-1993, although it was set in the 60s and 70s. Find out some interesting facts below.
"
The Wonder Years
" was a coming-of-age comedy TV show that followed the life of Kevin Arnold, played by Fred Savage, who
now acts
on "The Grinder", and his family in the USA in the 60s and 70s.
The show was a great hit and earned a few Emmy nominations, including a nomination for Best Comedy Series after its first season aired. Savage was the youngest nominee when he was nominated in 1989 at 13.
The Arnold family and other characters onset of "The Wonder Years." | Photo: Getty Images
CASTING FACTS
Neal Marlens and Carol Black, the show's creators, had to audition many children before they found the right ones. However, Savage was recommended by five casting directors. He joined that cast as he and his mom loved the pilot.
Danica McKellar, who played Kevin's girlfriend, Winnie, had a pretty tough audition process as she and her sister were both up for the role. However, producers chose her as she was older, and the pilot involved an onscreen kiss.
REAL-LIFE FIRST KISS
Winnie and Kevin's first kiss was actually Savage and McKellar's first real-life kisses too! They had been 11 and 12 at the time, and McKellar shared that they had mutual crushes on each other. She revealed:
"I will never forget what it felt like to be there in that moment, the anticipation. In the early days, we had a real-life crush on each other."
However, their relationship quickly turned into a brother-sister relationship as they become comfortable around each other the longer they worked together.
WHERE DID THE ARNOLDS LIVE?
Many fans of the show wondered where the family was located and what state the show was set in. However, the show was purposely not set in any location as ABC wanted it to be a more generic American family.
Although creator, Marlens, wanted to set the series in his hometown of Long Island. The Arnolds' house was actually a home on a small street in Burbank, California.
KEVIN AND WINNIE'S RELATIONSHIP
It seems the dialogue between Kevin and Winnie was based on conversations McKellar and Savage would have together on set. McKellar recalled:
"The writers would actually take lines from things that we were saying to each other, off camera, and put it into the script."
The friends had a particular expression they used when discussing who they had a crush on. They would emphasize the word "like," and it was then added to the script.
The show's fans were sad to see that Winnie and Kevin did not end up together in the show's final seasons. However, one of their breaks-ups was for a very practical reason.
At the time, McKellar was growing a lot fast than her onscreen beau, so producers had to keep them apart so Savage could catch up.
Please fill in your e-mail so we can share with you our top stories!