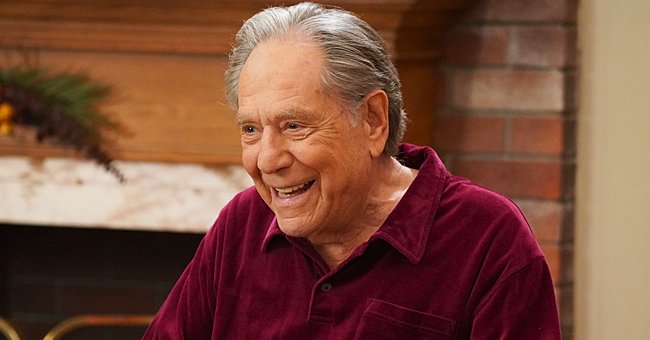 Getty Images
George Segal Was a Proud Father of 2 Grown-up Daughters — Which One Followed His Path?
The late George Segal was a proud father of two adult daughters, not much is known about them, but one followed in his footsteps.
The late George Segal has two daughters and had been married three times during his lifetime. Get to know his family below and find out about his two children.
Segal's two daughters are Polly, 55, and Elizabeth, 59. He shares them with his first wife, Marion Segal Freed. The couple married in 1956, but after 26 years, they got divorced.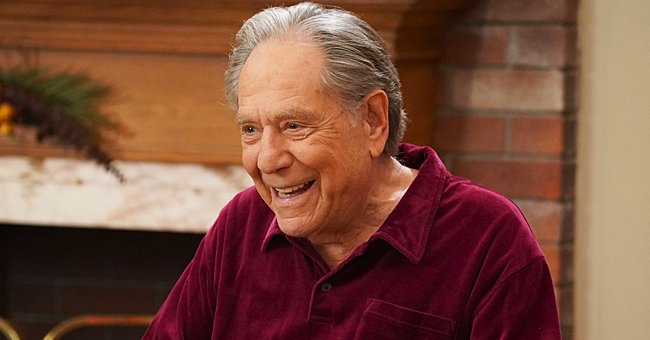 George Segal pictured as Pops onset of "The Goldbergs" season 7. | Photo: Getty Images
Unfortunately, not much is known about either of his daughters, especially Elizabeth. However, a little more is known about his youngest, Polly, as she has a few movie credits.
During her 20s, Polly had small cameos in two movies. In 1989, she featured in the movie "Weekend at Bernie's," where she had a cameo as a woman in an elevator.
Her second and seemingly last movie role was a small cameo in "The Feminine Touch." Her father starred in the movie. Unfortunately, her movie career ended there.
Although not much is know about either daughter, Segal's private life is a lot less of a mystery. After he divorced Elizabeth and Polly's mom, he married Linda Rogoff in 1983.
The couple stayed married until she passed away from stomach cancer in 1996. They had met at Carnegie Hall when Segal was playing the banjo in a band, and Rogoff was a manager for The Pointer Sisters.
He was married to his current wife, Sonia Schultz, for 25 years. Sonia confirmed "The Goldbergs" actor's death through Song Television. Segal passed away in March 2021 from complications relating to bypass surgery.
"The Goldbergs" creator Adam Goldberg shared a touching tribute for the late Segal on Twitter. He shared a collection of photos and wrote it was an honor to be a part of his legacy.
Although many fans know Segal for his character of Pops on the sitcom or even his role as a magazine publisher, Jack Gallo on "Just Shoot Me!" he actually had an awe-inspiring film career during the 60s and 70s.
Segal got his big break playing Nick in "Who's Afraid of Virginia Woolf?" alongside Elizabeth Taylor. The role earned him a nomination at the Academy Awards for Best Supporting Actor.
He also had a long career as a movie actor. A few of his many movie credits include "Where's Poppa?" "The Hot Rock," "California Split," and " A Touch of Class."
Please fill in your e-mail so we can share with you our top stories!